The addition of Josh Hader or Dellin Betances could make the New York Yankees pitching staff one of the greatest of all-time.
Ken Rosenthal has reported the New York Yankees are pursuing Josh Hader a little more aggressively than most teams. This follows a report claiming the Milwaukee Brewers were listening to offers on Hader.
Then there's Dellin Betances, the man who seems unlikely to return to the Bronx, yet nobody can pinpoint his next destination.
A Hader deal remains extremely unlikely, but if it did, it would undoubtedly give the Yankees one of the most complete pitching staff's in all of baseball.
Trading for Hader
The first real question is, "What would it take to trade for Hader?" It would take a lot.
The Brewers' star reliever has four years left of control and is one of the top two relievers in the game. If I had to create a package for Hader, it would include J.A. Happ, Deivi Garcia, Nick Nelson and Thairo Estrada.
All four are on the 40-man roster, which actually helps the Yankees. With Gerrit Cole and Brett Gardner not on the 40-man roster, this will open up three additional spots. Even after Hader, Gardner and Cole are added to the roster, there is still one more spot up for grabs.
Would that trade go through? Hard to say.
The Brewers are in need of starting pitching, Garcia and Happ would immediately slide into their rotation. Garcia is unproven and Happ is coming off a down year. Both have some upside to them as I believe Happ is a good bounce-back candidate. Deivi is a top 100 prospect, according to MLB Pipeline and was being floated as an option for the bullpen at the end of the season.
Nelson is a year away from making it to the big leagues but is a solid young prospect. Thairo hit well in his short stint in the big leagues and may be able to provide solid defense at 3B this next year. Three prospects and a pitcher is a lot for Hader, but the Brewers won't move him otherwise.
How good is Josh Hader?
He's really good. I believe he is the top reliever in all of baseball.
Over the last three seasons, Hader ranks first in K%, K-BB%, xFIP- and SIERA. He gets it done with a blistering fastball and deadly slider. The Brewers' closer's only fatal flaw on the field is that he gives up the home run ball a little too easy at times.
For a pitcher like him, that's understandable, given how often he works up in the zone with his fastball. He struck out nearly 48% of all hitters he faced last year. Almost half of very plate appearance against Josh Hader ended in a strikeout. Think about that for a moment; nearly one out of every two hitters struck out against him.
That's insane to think about. He would make any pitching staff better and I don't think anyone can really argue with that.
Sign Betances
Dellin Betances remains available and buzz at the Winter Meetings suggested he prefers to return to New York. Betances will likely take a one-year pillow contract to then hopefully receive more money next offseason. Something like a one-year, $6-10 million deal will get it done.
He will come cheaper than Hader and he may be just as good as Hader at his peak. He is the first reliever ever to record five-straight 100+ strikeout seasons. He's posted three sub-2 SIERA seasons in six full seasons. His career 55 xFIP- is the lowest among all relievers since 2013.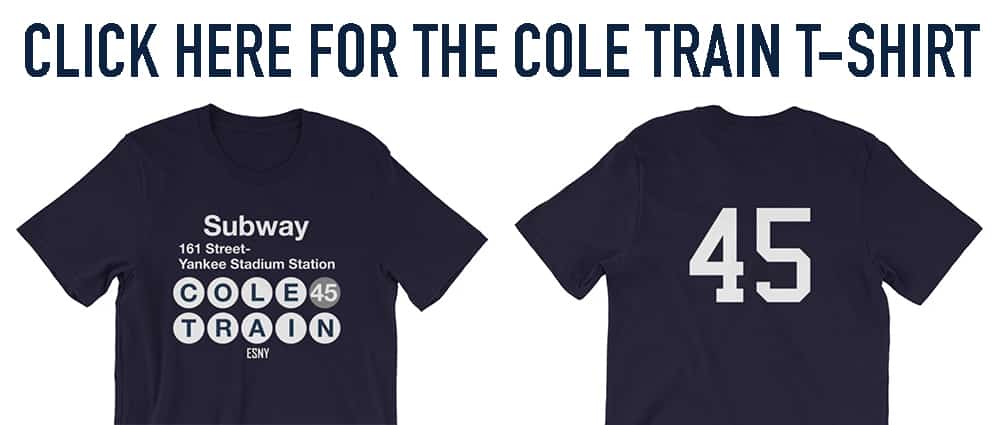 If he keeps up this pace, it's not unreasonable to say he's a legitimate candidate for the Hall of Fame. It'd be simpler and arguably just as solid a move to sign Betances.
The downside of signing Betances directly deals with the 40-man spots. The Yankees would be forced to trade Happ and others in order to free up the roster space for their signings. There's also the possibility of players being DFA'd. Yet, almost everyone on the 40-man roster has at least enough trade value that the Yanks are better off attempting a trade before cutting them entirely.
Why not both?
This would be the ultimate New York Yankee move. Trade for Hader, sign Betances and set the baseball world on fire. Re-establish the team as the Evil Empire and be proud of it.
If the Yankees executed said trade for Hader and signed Betances, it would give them one of the most complete pitching staffs of all time. Luis Cessa would be the worst pitcher on the staff.
Will this happen? No. Could this happen? Yes. Should this happen? I don't see how you could say no if you're a Yankee fan.