New York Yankees' third baseman Miguel Andujar's future is a complicated situation riddled with a sell-low dilemma for Brian Cashman.
According to T.R. Sullivan of MLB.com, the Texas Rangers have expressed interest in Miguel Andujar. This has once again sparked debate about the future of the AL Rookie of the Year runner-up in 2018.
To address his future, there is a question that needs to be answered about Andujar: Does he actually have any trade value?
The answer is… very little.
Andujar is coming off a type of surgery that is quite complicated. Shoulder procedures don't always yield the best success rate and his health remains a monstrous question.
Yet, let's put aside his health for a moment and say he is perfectly healthy. How valuable he is as a player?
The truth is, he's not as valuable as people think. Yes, Andujar had a 130 wRC+ in 2018 and was a driving force behind the Yankees success that season. However, there are several signs of regression for Andujar.
The first being his 4% BB rate. Andujar doesn't strike out much, either, as he makes contact about 80% of the time; but that's not necessarily good. Andujar put the ball on the ground a lot in 2018 and that in 2018. Groundballs are often outs and hitting a lot of them is a sure sign of potential luck.
Andujar had a .361 wOBA but a .326 xwOBA, which is about average. It's not uncommon for players to overperform or underperform their expected numbers, but you need a large sample size to figure out if someone can do that consistently. It's not to say the young 3B can't be a consistent 115-120 wRC+ hitter, but that seems unlikely without substantial proof.
The main issue with Andujar is only 14 teams should be tremendously interested. His defense limits his market. His -25 DRS and -24.5 UZR/150 were both last among all qualified infielders in 2018.
Yes, he was young and probably came up a year before he was ready to play the field consistently at 3B. However, it's very difficult to go from the worst defensive infielder to even a slightly below average fielder over a few months.
I'm sure Andujar is trying to become a solid defender and I applaud his effort; it just seems unlikely to happen. No NL team will take a chance on that especially with questions around his bat.
What do the Yankees do from here, Should they trade Andujar? Where will they play him? Could the Yankees really get Joey Gallo for Andujar? Let's address each question one at a time.
Should the Yankees trade Andujar?
They shouldn't trade the man for one tremendous reason: they'd be selling low on a young player. Despite the concerns, it wouldn't make sense to sell low. There is some potential to improve, even if there isn't much, but he wouldn't fetch the return the Yankees deserve. Also, Brian Cashman doesn't sell low on anybody unless it threatens the nature of the team. That's not the way he operates.
The problem for Andujar playing 3B is that Gio Urshela had a great 2019. Urshela is an upgrade over Andujar defensively, without a doubt. (I'm still waiting on updated DRS and Infield OAA from Savant to make a ruling on how much better Urshela is defensively.)
The real question is, "Who is better offensively?"
Urshela overperformed a bit in 2019 and is due for some slight regression. However, his xwOBA was .353 compared to Andujar's .326. Urshela's exit velocity was higher and he has a slightly better walk rate. I'd lean Urshela is better offensively but I'm not that sold on it. Both have a lot to prove in that regard.
However, there are talks of Andujar learning another position. I don't know how seriously to take these rumors, but if he can convert to another position and play it decently, his value would skyrocket. Once again, the likelihood of that is low though.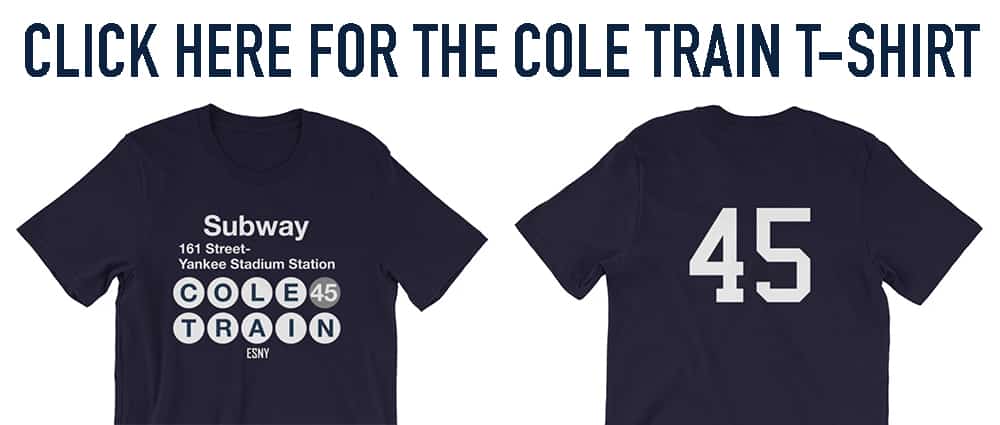 Andujar for Gallo won't happen
The final thing that needs to be addressed is the fact people think Miguel Andujar could headline a trade that sees Joey Gallo come to the Yankees. That will never happen.
Gallo isn't for sale and is leaps and bounds better than Andujar. Gallo was 13th in xwOBA in 2019 and is one of the deadliest hitters in baseball when he makes contact. Yes, he strikes out a lot, but when a hitter walks as much as Gallo does and hits the ball as far and hard as he does, no one cares.
In just 70 games last year, Gallo had a .401 wOBA, 144 wRC+ and a 3.3 fWAR. That was a higher WAR than Urshela had in 130 games. There was a chance Gallo was going to finish in the top five in MVP voting in 2019. The man is a lot better than Miguel Andujar.
I want to say that I actually like Andujar. He was a lot of fun to watch at the plate despite my feelings regarding potential overperformance. I hope he returns to the Bronx and picks up exactly where he left off. I just don't know if he's as good as Yankee fans say he is.
Would I want him to be? Yes, absolutely. Is he likely going to be? No, probably not. Does that mean they should trade him for Joey Gallo? Please stop being ridiculous.