It's so easy for emotions to get carried away when it pertains to the New York Yankees. With Thanksgiving here, maybe it's time to be thankful for a pretty stellar 2019 campaign.

Gather 'round the table and let's tell a little tale of the New York Yankees and their fans. After we say grace, of course.
It's Thanksgiving day. Yet another year in which we gather among relatives with differing political opinions who have had a little too much to drink. Yet another year of spending time amongst family or friends and filling our stomachs to the brim before settling in for a few too many games of football.
Every other day of the year, the talk is of the failure of a 2019 season for the Yankees. To put it lightly, no championship means failure for the Bombers, who don't boast 27 rings just because they "tried hard."
On this Thanksgiving, it's time to look back and reflect and truly be thankful for all that the New York Yankees did for fans throughout this 2019 season. Did it end in a ring? No. But that doesn't mean we have much to be thankful for regarding this team.
Let's face it: The complaints are endless. It is almost as though the 2019 Bombers finished 87 games behind the Baltimore Orioles and squandered all of their money on repeats of Jacoby Ellsbury's status.
Not in the least. The Yankees didn't win but to define the entire season as a failure is entirely unacceptable. The Bombers didn't fight through a torrent of injuries just to be declared failures by the fans. While this season didn't end the way fans and players alike wanted it to, they still gave us plenty to be thankful for all around.
Brian Cashman
This topic covers a lot. A riot almost broke out when it became clear that Brian Cashman wasn't truly in the race for any true top-tier pitchers to bolster the rotation. Instead, he snagged DJ LeMahieu. He swiped Adam Ottavino. He quite literally stole Gio Urshela. And with that, he created an unexpected and powerful team.
After the Giancarlo Stanton splash during the 2017 offseason, Cashman didn't chase after the highly coveted. Instead, he struck smart deals to bring in players who would fit in the Yankee mold and allowed them to define themselves in the eyes of Yankees fans.
LeMahieu quite literally headed the AL MVP race for much of the season, despite getting snubbed in the end. Although, fans were first hesitant to trust him because he was a product of Coors Field.
Urshela was bought by pennies. Little did everyone know, that defensive wizard had some power locked in him, which the Yankees managed to unleash.
Ottavino was a hot-ticket item but the impact he had from the bullpen during the regular season was incredible.
Cashman, the entire world might owe you an apology. And today, it's about time we all said thank you for helping to bring over some of the key pieces in this 2019 run.
Gleyber Torres
The kid has arrived in a big way. Gleyber Torres had a stellar rookie campaign but what he did during 2019 was completely off the charts. Torres improved in every aspect of his game and continued to show just how valuable he is.
Torres became the starting second baseman, although a shortstop by trade. He transitioned into the role seamlessly and proved that a sophomore slump was not on his agenda. Would the New York Yankees be anywhere close to the 103-win team they were without his contributions?
That would be a negative. Torres made this his team and also explored his goofy side with teammates. If Yankees fans weren't in love with him in 2018, they certainly changed their tune by 2019.
And, guess what? He's 22 years old (for now).
The Savages Rant
Boone, thank you for going completely berserk on July 18. That also leads into a thank you for Jomboy, who made sure everyone knew exactly what Aaron Boone was preaching as he got ejected from Game 1 of the doubleheader.
That rant from Boone became their undisputed rallying cry. It was displayed on t-shirts all across the world. It became a movement.
And, most importantly, it inspired the New York Yankees to greater things.
Aaron Boone's "savages" rant made the team realize their manager really had their backs. He was willing to stand up for them in any situation. And let the savagery begin in the Bronx.
Not only did it inspire that Yankees, but it also provided endless hours of entertainment. If you haven't watched the breakdown video at least 10 times, you are a liar.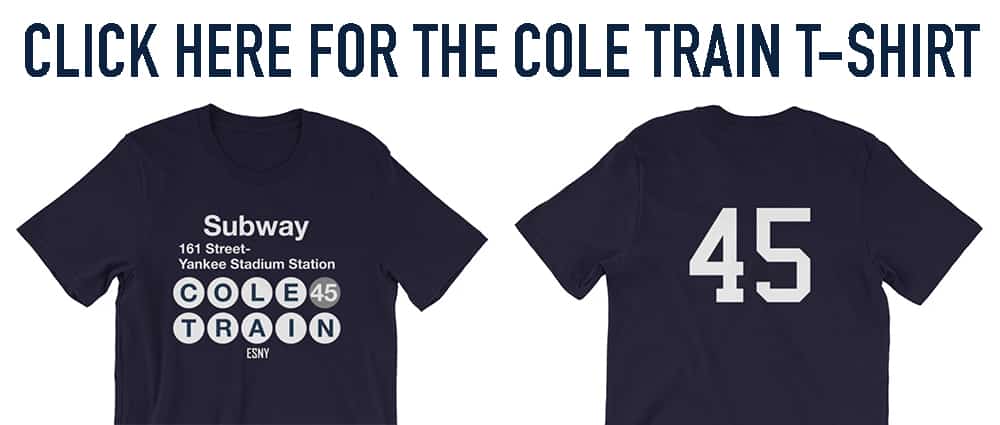 Rich Bombers History
Let's go with the cheesiest option now. The New York Yankees have such a rich, storied history. Sometimes people continuously focus on the "now" instead of what they came from.
This season, history was made on multiple fronts. They clinched their first division title since 2012. Torres smashed multiple records, surpassing names like Joe DiMaggio and Mickey Mantle in multiple categories. CC Sabathia became the 14th pitcher in Major League history to reach 3,000 strikeouts and 250 wins.
The New York Yankees history is nothing to be scoffed at and the Bombers made light work of some of the records. While the 2019 season doesn't add another ring to the collection, it was historic in its' own right.
The Yankees overcame a plethora of injuries to make it where they did. With a completely healthy team all season long, who knows what could have happened? Instead of the negativity maybe for just one day, the focus can be on the journey the Yankees took and how this will change their team for the future.
As everyone is sitting down among their loved ones, throw in some extra thanks for the Bronx Bombers. After all, they keep us entertained all season long and 2019 was no exception.
Happy Thanksgiving!