NFL Week 11 featured 14 contests. So what did we learn this past week and what's worth keeping an eye on down the road? Here's a little insight, review, and preview.

It proved to be a lopsided week of games and routs were more the order of business than nail-biters. The Baltimore Ravens, Atlanta Falcons, New Orleans Saints, Indianapolis Colts, Buffalo Bills and the New York Jets all won by at least 17 points. Meanwhile, the Minnesota Vikings rallied from 20 points down to notch their eighth win of the season. On the other hand, the 0-10 Cincinnati Bengals tied the worst start in franchise history and were mathematically eliminated from the playoffs.
Here are some more observations and a few numbers as well when it comes to Week 11 (and beyond) in regards to the NFL's 100th season.
5. Falcons finally taking flight
In Week 10, Dan Quinn's team pulled off the shocker of the year as the 1-7 Atlanta Falcons went into the Superdome and manhandled the NFC South-leading New Orleans Saints. It was a great start for a club that would be playing five straight games against divisional rivals. And these Dirty Birds made it two straight with another dominant road win via a 29-3 victory over the Carolina Panthers.
After giving up 28 offensive touchdowns in their first eight games, the Falcons limited the Saints and Panthers to a combined four field goals. Atlanta has produced 11 sacks the last two weeks, this after totaling seven QB traps during their 1-7 start. On Sunday, the Falcons picked off Carolina quarterback Kyle Allen four times—this after failing to intercept a pass in seven straight contests. And Quinn's team now sits with a 2-0 mark within the division. Next up are the visiting Buccaneers.
4. Dak's the fact, Jack
Barring injury—and the man has yet to miss a start in three-plus seasons—Cowboys' quarterback Dak Prescott (3,221) is in position to tie or break the franchise record for passing yards in a season. He still has some work to do to reach Tony Romo's mark of 4,903 set in 2012. But it's certainly something that bears watching.
In any case, Prescott currently leads the NFL in aerial yardage. He's connecting on 67.7% of his throws and connected for 21 scores against just nine interceptions.
It's also worth noting that no Cowboys' player has ever led the league in passing yards in a season. And that's not necessarily a bad thing when you consider that in the 53-year history of the Super Bowl, no player has ever led the NFL in passing yardage and won a Lombardi Trophy the same season.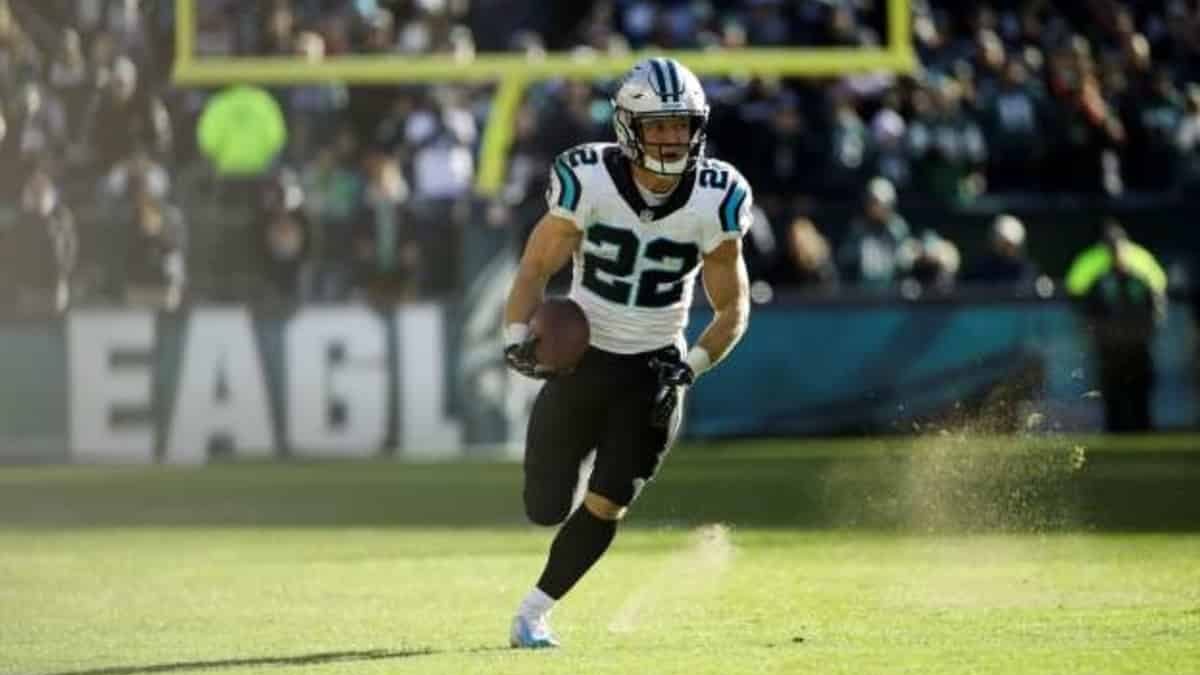 3. Year of the running back?
With six weeks of regular-season action remaining, keep an eye on how many players wind up running for at least 1,000 yards by the end of 2019. To date, there's Carolina's Christian McCaffrey (1,059), Minnesota's Dalvin Cook (1,017) and Cleveland's Nick Chubb (1,011). Meanwhile, 10 other players have run in excess of 650 yards this year, including Raiders' rookie Josh Jacobs (923) and Ravens' quarterback Lamar Jackson (788).
In each of the previous two seasons, there were a total of only nine 1,000-yard runners. There were a dozen in 2016, only seven in 2015 and 13 in both 2013 and 2014. In a league where the passing game has had increased emphasis over the years, it's safe to say that the ground game is still very much in vogue.
2. It takes two
When you look at the numbers, history tells us more times than not that one team has a better chance of beating a team twice in a season than not. In fact, the often-mentioned "it's hard to beat a team three times in one season" adage is merely a myth.
But back to this season. To date in 2019, there have been eight divisional series concluded this season and in seven of those instances, the winner of the first meetings completed the sweep. It happened three times on Sunday when the Bills defeated the Dolphins, the Saints knocked off the Buccaneers, and the 49ers rallied to beat the Cardinals. This week, there are three more rematches when the Colts head to Houston, the Steelers visit Cincinnati and the Titans host Jacksonville. All three home clubs will be looking to even the score.
1. Quote the record book
The red-hot Baltimore Ravens have now won six consecutive games and stand with the second-best record in the AFC at 8-2. John Harbaugh's club has outscored its last four opponents (Seattle, New England, Cincinnati and Houston) by a combined 157-56. Quarterback Lamar Jackson is putting up amazing numbers, running for 788 yards and six scores while throwing for 2,258 yards and 19 touchdowns (five interceptions). The defense is starting to do its share as well. They completely embarrassed the Texans on Sunday by a 41-7 count.
Harbaugh's team is averaging an astounding 203.8 yards per game on the ground, obviously the best such mark in the league. That's 2,038 yards on the ground, still more than a 1,000 yards away from the NFL record set by the New England Patriots in 1978. That team ran for 3,165 yards in a 16-game season. So can and will the Ravens keep up the pace. Jackson appears on his way to setting a new mark for rushing yards by a quarterback in a single-season. So will the Ravens also make a "run" at the NFL team record as well?