The New York Yankees have a plethora of infielders at their disposal, including a few in the minor league system. The time is now to trade Miguel Andujar.

Record holder for most doubles as a rookie. Runner-up for the 2018 American League Rookie of the Year. Team leader in batting average and hits in 2018.
That wraps up one hell of a rookie season for New York Yankees third baseman Miguel Andujar. Then, tragedy struck.
Andujar's Yankees career began because of an injury to Billy McKinney and it likely ended with his own injury. It's no secret the Yankees are shopping Andujar in attempts to bolster their starting rotation or provide an extra bat to anchor the star-studded lineup they already have.
Despite Andujar only playing in 12 games during the 2019 season, the buzz is still hot surrounding the smooth-swinging righty. His bat speaks for itself, especially when he destroyed Major League pitching in his first go-around in 2018.
General manager Brian Cashman took the time to report on ESPN's "The Michael Kay Show" that other teams have been expressing great interest in the third baseman.
"I'm definitely getting a lot of interest in Miguel Andujar while I'm sitting down here," Cashman told multiple reporters of the GM meetings in Arizona. "I've got clubs asking me, 'What are you going to do with him? We'd have an interest in him. Mark us down.'"
For a player who missed the entire 2019 season, this speaks volumes as to how valuable Andujar can be on the trade block. The New York Yankees have DJ LeMahieu, Gleyber Torres and Gio Urshela currently patrolling the infield with either Luke Voit or Mike Ford as the primary option at first base. Didi Gregorius is already an odd man out after not receiving a qualifying offer…could Andujar be next?
While they would love to keep his hot bat in the lineup, where does he fit in the field? He can't play first base. He is a solid enough bat where he should be a fixture in the lineup every single day.
The defense is what holds him back. He crushed 27 bombs in his rookie season and has the capacity to do so much more with that powerful swing. The designated hitter role for the Yankees has to be open for players like Gary Sanchez, Giancarlo Stanton or Aaron Judge for when a half-day is a necessity.
But if the Yankees are going to unload Andujar, it has to be now. They can't fill him in utility roles throughout the season only to trade him in the middle of the year. If he serves as that utility player in the Bronx, he won't get quite the amount of playing time to prove his true value. Then the return for Andujar won't be quite as significant.
Think about it: If the Yankees are dumping Andujar in the middle of the season, a significant return is not in the cards. Other teams recognize that they're not looking to make a huge move but instead attempting to clear out some space in their already crowded infield.
Having Andujar's valuable bat in the lineup would help any team. But with his struggling defense, the Yankees can't afford to give him too many chances. They've found a winning combination in defenders like LeMahieu, Torres, and Urshela.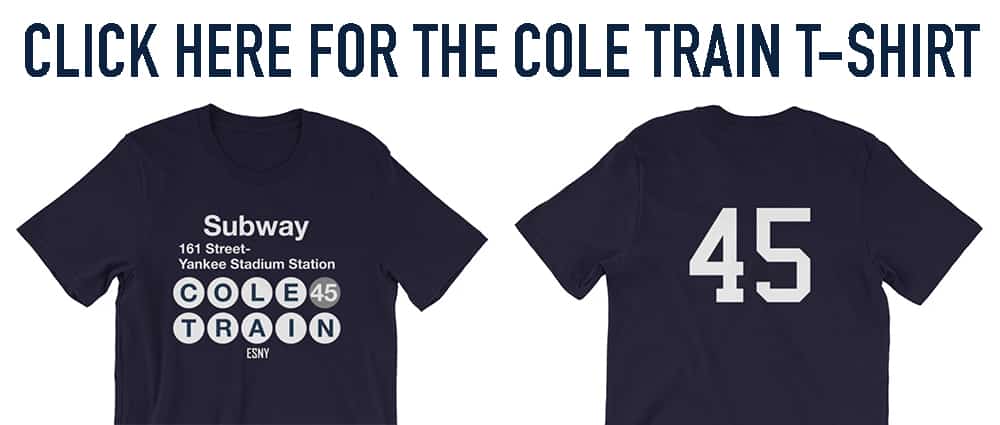 The time to move Andujar has to be now. Trading the third baseman would bring back assets to help replenish the farm system and break up the logjam in the infield.
What will the Yankees do? Will Brian Cashman seriously shop Miguel Andujar to have him off the roster by Opening Day? Or will he hold on, just in case of a repeat of last year's injury fiasco? We all know what should be happening.
The only rule: Don't trade Andujar to an AL East team. Seriously, the Yankees do not want to be facing that bat on a regular basis.