Join ESNY's Rob Lep for a live Q&A with the greatest reliever of all-time, New York Yankees legend Mariano Rivera. 
Enter Sandman.
Mariano Rivera is baseball royalty. A New York Yankees legend. Major League Baseball's all-time saves leader. The first player to be unanimously inducted into the Baseball Hall of Fame.
His stats are just ridiculous. Video game numbers. Let's run through them. Why not? Just for fun.
13-time All-Star
5-time World Series champion
5-time AL Rolaids Relief Man of the Year
3-time MLB Saves leader
MLB record 652 saves
The list goes on and on. That doesn't even include his amazing charitable work, including what he does with the Mariano Rivera Foundation.
Hosted by ESNY's own Rob Lep, also a digital host/columnist for Sports Illustrated and writer for WFAN.com, Rivera will be attending a meet-and-greet at the Westchester Manor in Hastings-On-Hudson, NY on Dec. 3, 2019 at 7 p.m. ET
I'll be hosting this live Q&A meet and greet with Yankees legend @MarianoRivera on Dec. 3 at 7 pm at the Westchester Manor. SO excited for what should be an amazing night!

Get your tickets before they sell out!https://t.co/8Q0FUz9z9S pic.twitter.com/qIodLd8Ilq

— Rob "Lep" Lepelstat (@RobLep1) November 19, 2019
Tickets for the event can be purchased HERE.
The event's goal is to help raise money for Rivera's foundation and to build the Refugee Learning Center in New Rochelle, NY.
Kenneth Palma, a dear friend and church brother of Rivera, has been instrumental throughout the entire process.
"Helping to build the children's learning center means a lot to me," Palma said.
A ticket includes dinner, a Rivera autographed baseball/ picture, a professional photograph with Mariano, an opportunity to ask Mo questions at the live Q&A, etc.
From Mariano's website: "In the city of New Rochelle, 53% of residents living below the poverty level are minors. Poverty can impede children's ability to learn and contribute to social, emotional and behavioral problems.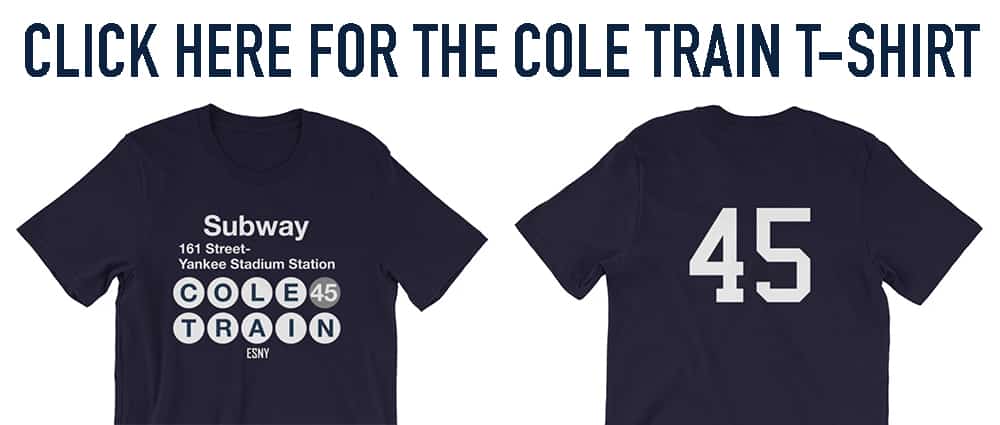 "By building The Refuge Learning Center we will be able to provide a safe place where children can learn, develop and be empowered to become world changers."
On top of the charitable aspect benefiting Rivera's foundation, the main focus of this event is to give fans the opportunity to ask questions and really meet/interact with a Yankees legend and New York sports icon. You really won't want to miss this.
An amazing night for an amazing cause. We look forward to seeing you there.