Before this offseason, the New York Yankees were interested in exposing outfielder Clint Frazier to the trading market and that will need to continue through this winter as well.
With the New York Yankees attempting to significantly improve their roster this offseason, making a move with one of their top prospects could accomplish that feat for the Bronx Bombers.
There's no hiding the fact that young outfielder Clint Frazier has been involved in trade discussions dating back to last offseason. Yankees' general manager Brian Cashman certainly hasn't shied away from utilizing Frazier as a potential trade piece during negotiations.
Cashman and the Yankees dangled Frazier as trade bait before the July 31 trade deadline this past season and the same must continue throughout this entire offseason until the 25-year-old is traded. While the Yankees would probably prefer to keep Frazier, their team will begin to lose significant value with their top prospect if he's not inserted into the everyday lineup next season.
Frazier also has just a single minor league option left going into next season. Meaning, the Yankees would be forced to send Frazier through waivers after next season before he'd be eligible to be sent down to the minors.
Cashman and his staff also shouldn't have any problems finding a suitor for Frazier this offseason. Obviously, the Yankees will be targeting teams with starting pitching to spare, which includes the Padres, Braves, Reds, White Sox, Cardinals and Marlins.
Frazier also hasn't earned an everyday spot on the Yankees' roster either. Since being acquired by Cashman as part of the Andrew Miller trade during the 2016 season, the Yankees have supplied Frazier with three different opportunities to play his way into their major league lineup.
With the number of injuries the Yankees sustained in their outfield this past season, Frazier certainly had his chance to win a starting job. But, he could only record 12 home runs, 38 RBI, 108 wRC+ and a 0.1 fWAR through 69 games played.
Frazier's extremely poor defense is also a massive reason why it would be a very good decision for the Yankees to move on from him. This past season, Frazier was positioned in all three outfield spots, with the majority of his woes coming in right field. With Judge missing a significant chunk of the season due to a nagging oblique injury, Frazier was positioned in Judge's chambers for 36 games where he committed a trio of errors along with generating a miserable a -6 DRS, -6.4 UZR and a -29 UZR/150.
As it stands right now, the Yankees likely still won't be able to give Frazier regular playing time in 2020. Currently, the Yankees are expected to have outfielders Aaron Judge and Mike Tauchman in right and left field next season. While the Yankees may be a little uncertain with who'll be playing in center field to begin next season, it likely won't be Frazier.
Fellow outfielder Aaron Hicks will be sidelined through the majority of the 2020 season, while he recovers from his Tommy John surgery. There's a chance that long-time Yankee Brett Gardner could sign elsewhere this winter. Although, both sides have already reportedly begun discussing an extension for 2020. The Yankees also clearly have a need and desire to bring Gardner back for at least one more season, which further proves the point of moving on from Frazier this offseason.
Even if the Yankees can't agree to terms with Gardner, there's a handful of candidates they could sign as a fill-in player until Hicks returns. Both outfielders Alex Gordon and Avisail Garcia could prove to be very good fits for the Yankees over Frazier. Gordon, who'll be entering his age-36 season in 2020, recorded 13 home runs, 76 RBI's, 96 wRC+, 1 DRS and a 1.3 fWAR this past season.
If Gardner demands too much money or years this winter, then the Yankees could sign Gordon to a more team-friendly contract and receive very similar results. While Gardner is clearly the better hitter of the two, Gordon would provide the Yankees with very good quality defense just as Gardner did during his ten seasons in New York.
As for Garcia, the Yankees would need to move Tauchman over to centerfield to accommodate the 28-year-old's poor defense. Signing Garcia instead of Gordon or Gardner would also mean that the Yankees are choosing offense over defense. This past season with the Rays, Garcia played in 125 games and produced 20 home runs, 72 RBI, 112 wRC+, 1.8 fWAR and a slashing line of .282/.332/.464/.796 as well.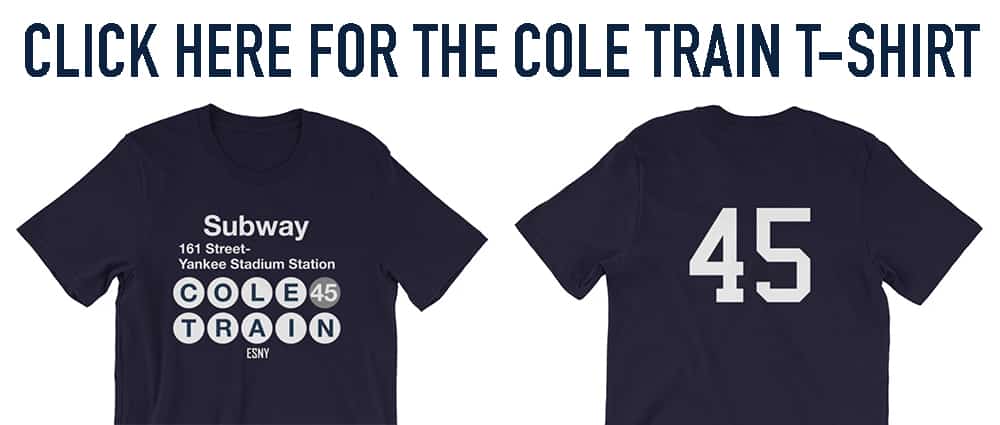 Given his age, Garcia will very likely be seeking a contract longer than the Yankees would probably prefer to offer him. Unless the Yankees could convince the veteran slugger to accept a two or three-year deal, the Yankees would be forced to choose either Gardner or Gordon. Although, it's widely believed that the Yankees will be able to come to an agreement with Gardner this winter.
Until the Yankees either resign Gardner or acquire an outfielder, Cashman will likely wait to officially trade Frazier away. It's very possible that Frazier remains with the Yankees through the offseason, but he's destined to be traded at some point from now till next season's trade deadline.
So, it's more likely not a matter of if Fraizer will be traded, it's more about when he'll ultimately be sent off to another team.