Previewing Week 6 in the NFL, which includes a showdown of two 2017 first-rounders in Patrick Mahomes and Deshaun Watson.
We've already arrived at Week 6 in the NFL. That's right, the halfway mark of the regular season is less than a month away… sadly.
Week 5 included a few blowouts, a great "Thursday Night Football" matchup and a turnover-filled offensive performance from the Dallas Cowboys. As fans, we expect Week 6 to emerge itself in surprises and great games from all around the league.
Before those awaited games conduct themselves, let's preview them as well as recap what went down in Week 5.
Week 5 Final Scores / Prediction Results
Los Angeles Rams: 29 at Seattle Seahawks: 30 (Correct)
Jacksonville Jaguars: 27 at Carolina Panthers: 34 (Correct)
Arizona Cardinals: 26 at Cincinnati Bengals: 23 (Correct)
Atlanta Falcons: 32 at Houston Texans: 53 (Correct)
Tampa Bay Buccanneers: 24 at New Orleans Saints: 31 (Incorrect)
Minnesota Vikings: 28 at New York Giants: 10 (Incorrect)
Chicago Bears: 21 at Oakland Raiders: 24 (Correct)
New York Jets: 6 at Philadelphia Eagles: 31 (Correct)
Baltimore Ravens: 26 at Pittsburgh Steelers: 23 (OT) (Correct)
Buffalo Bills: 14 at Tennessee Titans: 7 (Correct)
New England Patriots: 33 at Washington Redskins: 7 (Correct)
Denver Broncos: 20 at Los Angeles Chargers: 13 (Incorrect)
Green Bay Packers: 34 at Dallas Cowboys: 24 (Correct)
Indianapolis Colts: 19 at Kansas City Chiefs: 13 (Incorrect)
Cleveland Browns: 3 at San Francisco 49ers 31 (Correct)
Week 5 results: 11-4
Overall results: 49-29
Recap: What we saw during Week 5
On last week's "Thursday Night Football" matchup, we saw Seattle Seahawks quarterback Russell Wilson make another case for why he should be this year's MVP. The veteran completed 17 of his 23 throws for 268 yards and four touchdowns. He tossed a go-ahead five-yard touchdown pass to running back Chris Carson.
Jared Goff went out with an extra chip on his shoulder to prove those wrong who believe he's overpaid. The third-year pro was 29-for-49 with 395 yards, one touchdown, and one interception.
Is Atlanta Falcons head coach Dan Quinn getting that much closer to losing his job? The Falcons lost their third consecutive game with an ugly 53-32 defeat at the hands of the Houston Texans. Atlanta allowed 592 total yards (426 passing and 166 rushing). Deshaun Watson is also showing that he's on his way to becoming a top-five quarterback in this league. The Clemson product completed 28 of his 33 throws for 426 yards, five touchdowns, and zero interceptions.
Can New Orleans still win games without Drew Brees at quarterback? That was a question three weeks ago when Brees went down with an injury to his thumb. However, it's surely not a question at this moment. Teddy Bridgewater is now 3-0 as the Saints starting quarterback, as they ousted Tampa Bay 31-24.
I guess you can say Minnesota Vikings wideout Adam Thielen rekindled his relationship with quarterback Kirk Cousins. After calling Cousins out publicly for his performance in the passing game, and Cousins' apologizing to Thielen on his own podcast, Thielen caught seven balls for 130 yards and two scores. Minnesota ousted the New York Giants by a score of 28-10.
Is Oakland for real? They've won their second consecutive game after they defeated the Chicago Bears 24-21 in London. Running back Josh Jacobs carried the ball 26 times for 123 yards (4.7 yards-per-carry), and two touchdowns. He additionally caught three balls for 20 yards.
Is quarterback Dak Prescott proving he's not worth as much money as some may believe? In the biggest game of the year thus far for the Dallas Cowboys against the Green Bay Packers, Prescott showed problematic inaccuracy, throwing three picks in the loss. The struggles for Prescott and the Dallas offense led to the Packers defeating them 34-24.
Ladies and gentlemen, on Sunday night, we witnessed the first of what could be many huge wins for quarterback Jacoby Brissett. The man who was primarily the backup to Andrew Luck (and has transitioned to become the starter after Luck's sudden August retirement), came into Kansas City and managed the Colts offense just enough to defeat the Patrick Mahomes-led Chiefs. His stats weren't the greatest (18-for-29, 151 yards), but the ultimate statistic is the victory. Brissett was able to get that done, as Indianapolis defeated Kansas City 19-13.
And finally, on Monday night, we saw Cleveland Browns quarterback Baker Mayfield have another below-average performance in this 2019 season. The 2018 No. 1 overall pick completed eight of 22 throws for 100 yards, two interceptions, and one lost fumble in a 31-3 loss to the undefeated San Francisco 49ers. He seems to be depreciating since his 27-touchdown rookie campaign, which would prove to be a huge issue for this Cleveland team. Mayfield has four touchdowns and eight picks thus far on the year.
Also, Odell Beckham Jr. struggling? It sure seems like it. Only one of his five games this year has included a receiving total of over 100 yards. In the last two weeks combined, OBJ has just four receptions for 47 yards and zero scores. If his 89-yard touchdown reception during the team's Week 2 win over the New York Jets didn't occur, Beckham's receiving totals would be 71 yards, 72, 56, 20 and 27, paired with no touchdowns. Not great, to say the least.
Oh, one last thing. Jay Gruden is out as Washington Redsins head coach… but that was expected to happen at some point.
Preview: What to watch for during Week 6 of the NFL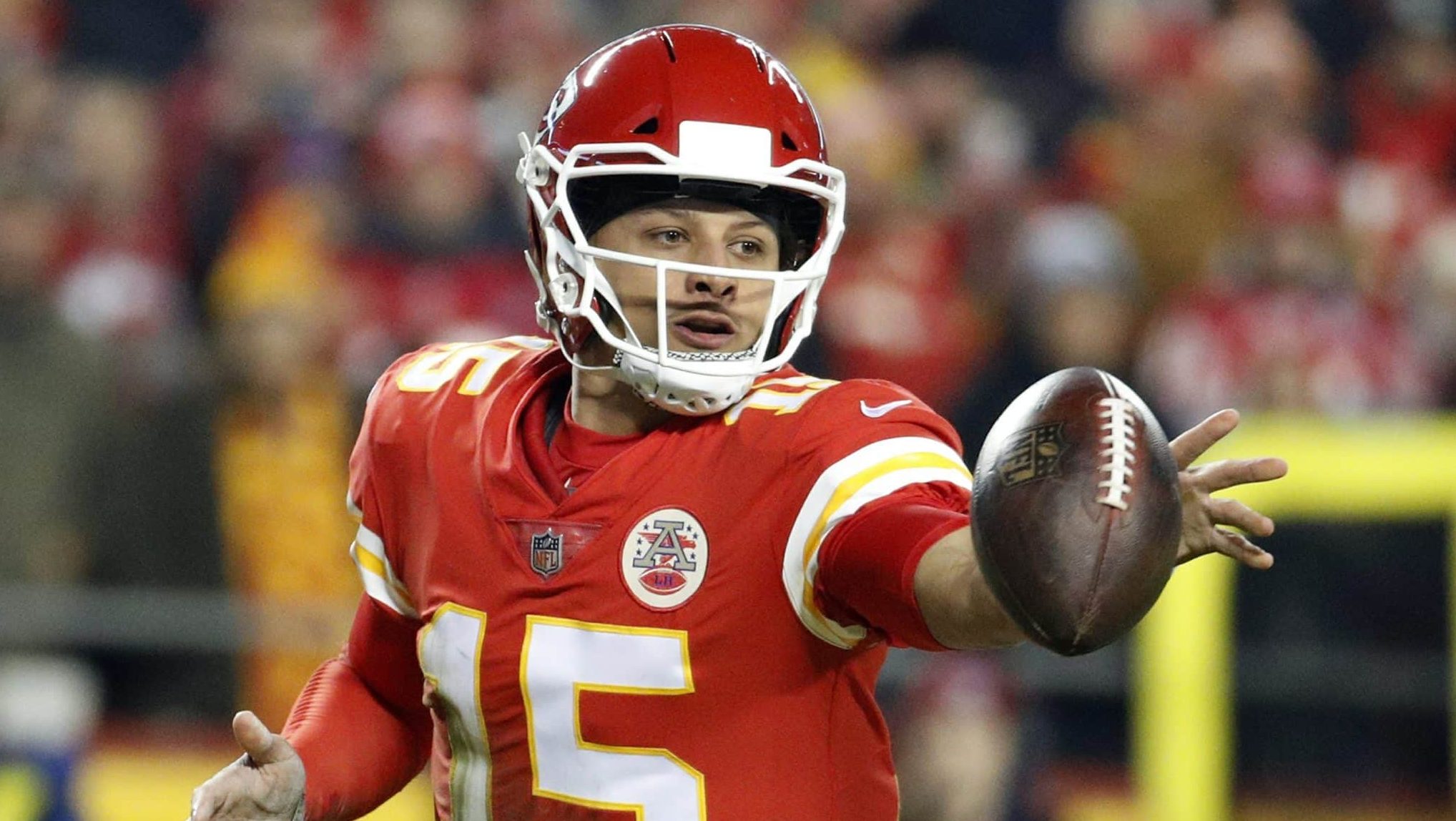 Houston Texans (3-2) at Kansas City Chiefs (4-1) – Sunday, Oct. 13, 1:00 p.m. ET
This is going to be a must-watch battle between two 2017 first-rounders in Houston quarterback Deshaun Watson and Kansas City quarterback Patrick Mahomes. With Mahomes having already solidified himself as a top-five quarterback (last year's NFL MVP), Watson is on his way. The third-year pro has a bright future ahead of him. He's completed 69.2% of his throws for 1,364 yards, 11 touchdowns, and one interception.
Watson is, without a doubt, a big reason as to why this Houston offense is 11th in the NFL in passing (252.4 yards-per-game) and ninth in total offense (381.8 yards-per-game).
Houston is coming off a big win over Atlanta; a 53-32 rout that saw Watson toss five touchdown passes. Mahomes and the Chiefs, on the other hand, suffered their inaugural loss of this 2019 campaign with a 19-13 at the hands of the Colts. Kansas City thus will come into this game with an extra chip on their shoulders, which makes this matchup that much more impactful.
Also, a 3-2 team against a 4-1 team? Is this game going to foreshadow an eventual postseason matchup?
Philadelphia Eagles (3-2) at Minnesota Vikings (3-2) – Sunday, Oct. 13, 1:00 p.m. ET
Coming out of this game with a victory would absolutely be huge going forward for either one of these ballclubs. A win for the Eagles, paired with a Cowboys loss, would put them at the top of the NFC East division. For Minnesota, a win, along with a Lions loss, would propel them from the bottom of the NFC North to second place in the division.
It will be interesting to see if Kirk Cousins and Adam Thielen's performance in last week's win over the Giants will trickle over to this coming Sunday. Minnesota will need to pick apart this Philadelphia defense led by Malcolm Jenkins if they want to come away with their fourth victory of the season.
Atlanta Falcons (1-4) at Arizona Cardinals (1-3-1) – Sunday, Oct. 13, 4:05 p.m. ET.
Will Falcons head coach Dan Quinn need to win this matchup over this Cardinals team in order to save his job? Atlanta lost its third consecutive game last week against the Texans and need to step it up quickly if they want to make any noise in the NFC South division.
The Cardinals are coming off their first victory of the year, which was quarterback Kyler Murray and head coach Kliff Kingsbury's first career wins in the NFL. That being said, they could have some momentum heading into this Week 6 matchup.
San Francisco 49ers (4-0) at Los Angeles Rams (3-2) – Sunday, Oct. 13, 4:05 p.m. ET
It's arguably the game of the week between the 4-0 49ers and the 3-2 Rams; a division matchup with evidential playoff implications.
This will most likely be the biggest test the Niners have faced thus far on the year. They've defeated the likes of the Buccaneers, the winless Bengals, the Steelers without Ben Roethlisberger and a seemingly-deteriorating Browns team. Therefore, the past success of Los Angeles should give them an extra sense of motivation coming into this game.
For the Rams, this matchup will see if they can get back on track when it comes to their winning ways. They've lost the last two to the Buccaneers and Seahawks. This will be a great opportunity for Sean McVay and this Los Angeles squad to prove that they can bounce back and be competitive in the NFC West division.
Detroit Lions (2-1-1) at Green Bay Packers (4-1) – Monday, Oct. 14, 8:15 p.m. ET
This has the makings to be a playoff-implicated matchup on Monday Night Football. The NFC North won't be run by solely the Packers or the Bears this season, oh no. The Lions are looking to be a team that could definitely give the rest of the organizations in that division a run for their money, especially after defeating the Eagles and suffering a close loss to the Chiefs.
Whoever emerges victorious in this ballgame will definitely look back at this matchup and realize how big of a win it was. It's arguably the toughest division in football, meaning that every in-division victory (or just victory, in general) is that much more important when it comes to postseason chances.
Week 6 Predictions (In bold) (All times ET)
Thursday, Oct. 10, 8:20 p.m. – NY Giants (2-3) at NE Patriots (5-0)
Sunday, Oct. 13, 9:30 p.m. – Carolina Panthers (3-2) at TB Buccanneers (2-3)
Sunday, Oct. 13, 1 p.m. – Cincinnati Bengals (0-5) at Baltimore Ravens (3-2)
Sunday, Oct. 13, 1 p.m. – Seattle Seahawks (4-1) at Cleveland Browns (2-3)
Sunday, Oct. 13, 1 p.m. – NO Saints (4-1) at Jacksonville Jaguars (2-3)
Sunday, Oct. 13, 1 p.m. – Houston Texans (3-2) at KC Chiefs (4-1)
Sunday, Oct. 13, 1 p.m. – Washington Redskins (0-5) at Miami Dolphins (0-4)
Sunday, Oct. 13, 1 p.m. – Philadelphia Eagles (3-2) at Minnesota Vikings (3-2)
Sunday, Oct. 13, 4:05 p.m. – Atlanta Falcons (1-4) at Arizona Cardinals (1-3-1)
Sunday, Oct. 13, 4:05 p.m. – San Francisco 49ers (4-0) at LA Rams (3-2)
Sunday, Oct. 13, 4:25 p.m. – Tennessee Titans (2-3) at Denver Broncos (1-4)
Sunday, Oct. 13, 4:25 p.m. – Dallas Cowboys (3-2) at NY Jets (0-4)
Sunday, Oct. 13, 8:20 p.m. – Pittsburgh Steelers (1-4) at LA Chargers (2-3)
Monday, Oct. 14, 8:15 p.m. – Detroit Lions (2-1-1) at GB Packers (4-1)
Follow Ryan on TWITTER