The Cleveland Browns are nowhere near dead, yet; but quarterback Baker Mayfield must truly step up and do it immediately.
If Baker Mayfield doesn't play better, he will end up getting his head coach, the one he helped get hired, fired.
Three things are stopping the Cleveland Browns from reaching their full potential: rookie head coach Freddie Kitchens, Odell Beckham Jr. (and his ego) and the NFL's history of humbling second-year quarterbacks.
Unfortunately, for the Browns, all three of those things are rearing their ugly heads.
Let's be clear: I still believe the Cleveland Browns can win the AFC North — one of the worst divisions in the NFL. I predicted them to finish with a 9-7 record before the season started.
But I'd be remiss if I didn't admit that my prediction is in jeopardy, especially after watching the performances this team has turned in the first five weeks.
Mayfield led his 25th ranked offense into Levi's Stadium in Santa Clara, California on Monday night and got demolished. The San Francisco 49ers embarrassed an otherwise overrated Cleveland team in blowout-fashion, 31-3.
Since officially taking over for Tyrod Taylor last year, it's been a tale of two seasons for Mayfield.
When Mayfield took over the reins, Hue Jackson was his head coach. Jackson told Mayfield on HBO's Hard Knocks series that he would be behind Taylor on the depth chart.
Ever since that fateful day, nothing was the same between the two. The relationship between the brazen Mayfield and head-strong Jackson came to a head when the Browns fired Jackson after a 2-5-1 start, many believe at the behest of Mayfield.
Mayfield finished his rookie campaign throwing for 3,725 yards and completing 64 percent of his passes. His 27 touchdowns set an NFL record for most touchdowns thrown by a rookie quarterback.
The Browns finished 7-8-1 and went into the offseason with lofty expectations for their promising franchise quarterback.
But since then he has underachieved, regressing in the eyes of many. He is 2-3 this year and has thrown just four touchdowns and eight interceptions on this early season.
Typically, quarterbacks have a two-to-one ratio when it comes to touchdowns to interceptions. Mayfield has the inverse. He has thrown twice as many interceptions as touchdowns and has fumbled the ball 10 times in two seasons — losing four of them.
In his short NFL career, he has completed just 61 percent of his passes and thrown only 31 touchdowns in 19 games with 22 interceptions. These are not the kind of numbers that team owner Jimmy Haslam and general manager John Dorsey bargained for.
In fairness to Mayfield, the outspoken QB faces constant duress each game (exacerbated by the offseason trade of guard Kevin Zeitler) and his coach's reluctance to commit to some semblance of a consistent running game with RB Nick Chubb has heaped more pressure on the shoulders of the 24-year-old.
Mayfield's struggles this year give credence to the belief that he is overrated and overhyped.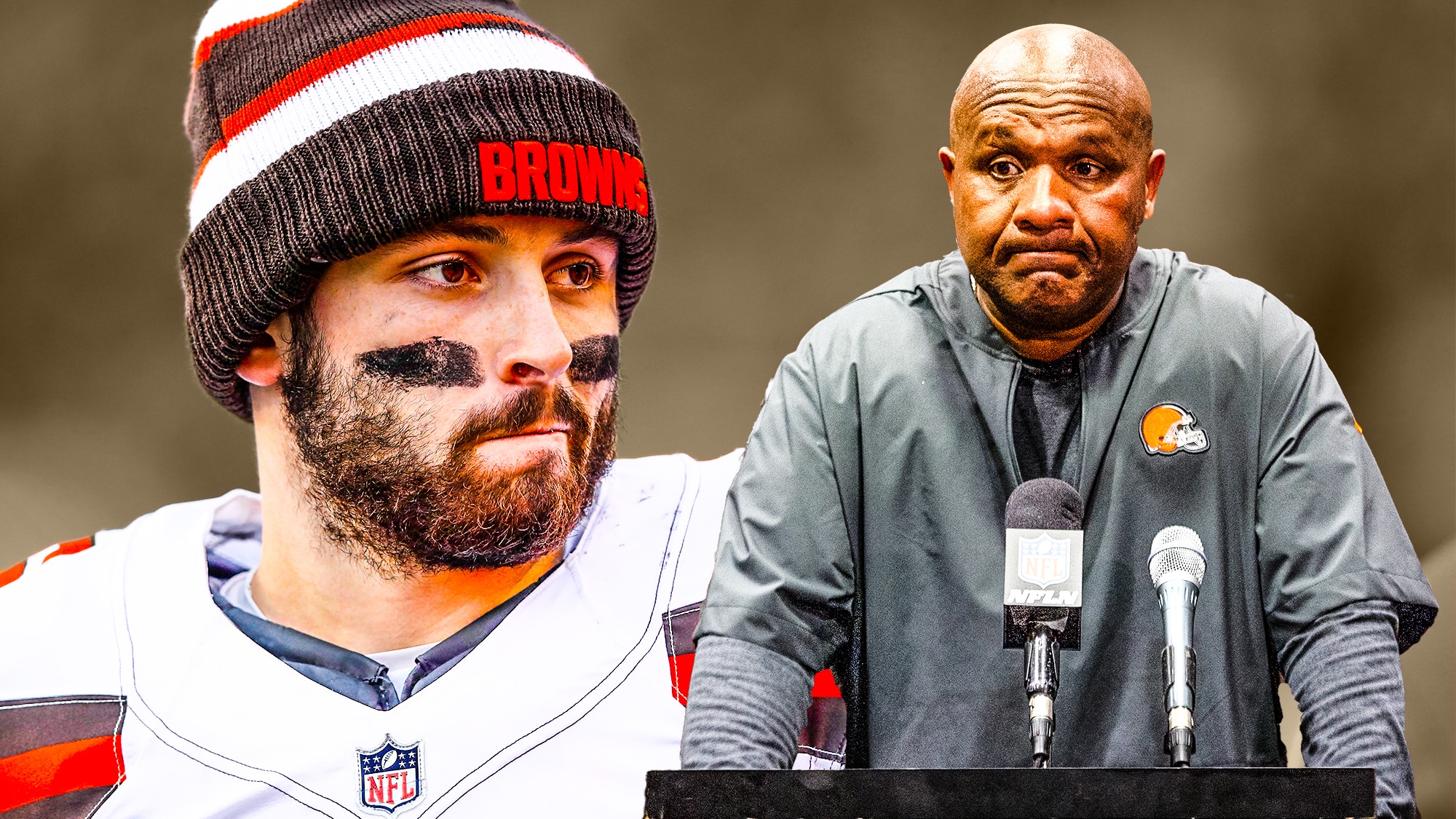 Just ask ESPN's Rex Ryan or FOX Sports' Colin Cowherd.
So, how do we fix the mess that is the Cleveland Browns?
I believe where Mayfield is at right now perceptually is where he needs to be. He has faced a lot of adversity in his college and NFL career. The former walk-on at both Texas Tech and The University of Oklahoma became a Heisman Trophy winner and No. 1 overall pick in the 2018 NFL draft against all odds.
Mayfield was drafted by the Browns just months before LeBron James left Cleveland for a second time. The expectation was that he would be the face of an otherwise moribund NFL franchise and fill a void for the people of Ohio left by James' massive departure.
The Browns haven't won their division since 1989 and they haven't played in a playoff game since 2003. This is an organization synonymous with dysfunction — seemingly allergic to prosperity.
And here they are depending on a fiery, undersized quarterback to be their savior. The expectations of making the playoffs, let alone winning the division are proving to be way too much for this team that's still trying to find their identity under their first-year head coach.
The Baltimore Ravens currently sit atop the AFC North with a 3-2 record, after beating the Pittsburgh Steelers in overtime.
The NFL did the Browns no favor with their schedule. But, if they can weather this storm, they will be in a position to make a push for the playoffs.
If not, Kitchens will find himself out of a job and Mayfield will find himself looking for a new head coach… again.