New York Yankees skipper Aaron Boone is the hands-down choice for AL Manager of the Year, but will the voters show him the respect he's due?
Earlier this season, I accused Aaron Boone of having an accountability problem.
At the time, it was a fitting argument. The New York Yankees, already riddled with injuries, had just been swept by the Houston Astros on the road. Coming home to face the lowly Chicago White Sox, the Yankees then lost two of three. The team stood 6-9 and looked lost at the plate. Who wouldn't be mad and immediately point a finger at the manager?
I'm writing now to say I was wrong. Completely. Aaron Boone, despite early struggles, has led New York to another 100-win season, not to mention its first AL Eastern Division crown since 2012. Despite lengthy injuries to several players, namely sluggers Aaron Judge and Giancarlo Stanton, the Yankees have clearly responded better to Boone in his second season.
And yet, Boone's name as a top manager isn't mentioned much in baseball conversations. Sure, he could be AL Manager of the Year, but he already had a good team on paper. How special can he actually be?
Well, Yankees fans, it takes more than team performance to understand just how strong a manager Aaron Boone is. He has overcome last year's struggles and shortcomings to the point where if he isn't named Manager of the Year, it would seem borderline disrespectful.
Freshman growing pains
And at first glance, Aaron Boone doesn't seem like a manager. He doesn't have Joe Girardi's tough-as-nails exterior, nor does he carry the warm avuncular nature of Hall of Famer Joe Torer.
Sure, the Yankees won 100 games in 2018, but so what? As was said earlier, the Yankees were already a good team when Boone left his job as an ESPN analyst to come to New York. The team came within a single win of the World Series in Girardi's last season, so would Boone really make a difference?
As a first-year skipper, Boone was low key almost to a fault. His ejections were fun to watch but seemed off given his soft-spoken personality. He was 45 years old, but seemed more like a kid pretending to do his dad's job as opposed to someone who really understood what he was doing.
Imagine if Mike Seaver of Growing Pains suddenly put on a suit and started speaking like a psychiatrist, just like his dad did for a living. Sure, parts of it would make sense, but something would seem just a bit off. In Aaron Boone's case, he seemed caught somewhere between doing his own thing and impersonating his dad, longtime MLB manager Bob Boone.
And the Yankees' record showed it. Players looked half-dead and showed no fight in bad losses. If someone important was hurt or slumping, everyone resigned themselves to the situation. New York made the playoffs but didn't last long.
Sure enough, in his end of the season press conference, Boone acknowledged his faults. He had to communicate better with his coaching staff. There was room for improvement in getting players information they needed.
Fast forward to today, and Aaron Boone seems a whole new manager and should be recognized accordingly.
Sophomore surge
Let me put it this way. The Aaron Boone seen in 2019 is not the man who managed the Yankees last year. Record aside, he is a whole new person.
Unlike last season, he isn't afraid to let umpires know he doesn't like some of their calls. Getting ejected isn't seen as something to fully embrace but is accepted as sometimes necessary in a given situation. Unquestionably, he has his players' backs and has clearly been vocal in how to get the best out of them.
Don't believe me? Look at what the Yankees did after the fateful White Sox series in April. New York won eight of the next nine games, including a two-game sweep of the Red Sox. Judge went down with an injury during this stretch but the Yankees still played well.
The "Next Man Up" philosophy was in full swing, and look where the team is now. It wasn't just collective anger at an early playoff exit. No, Boone rallied his troops instead of folding.
Manager of the Year
Still, because the Yankees are so deep and talented, it seems Aaron Boone isn't getting the credit he deserves. He could be Manager of the Year, but what about Minnesota Twins skipper Rocco Baldelli? His team missed the playoffs last year and, besides now being a great power-hitting team, is about to clinch the AL Central. Boone's team is just playing as well as it did last year, except the Red Sox regressed more to the mean.
This could not be further from the truth because, good as the Yankees are, their best players have not played all season long. Pitching ace Luis Severino only just made his season debut after months of shoulder trouble. Judge missed two months with an oblique strain.
Giancarlo Stanton, whose power speaks for itself, has only played in 13 games this season. Too many other key players to name also missed extensive time.
Baldelli, meanwhile, has not had to weather a storm of injuries. In fact, his team has only lost three or more games in a row twice this year. The Yankees, meanwhile, have had five of those rough streaks in 2019, and while playing in the hard-hitting AL East.
Under Joe Girardi, the funk would have extended and probably put playoff hopes in jeopardy. Under Aaron Boone, it only fueled the Yankees' motivation.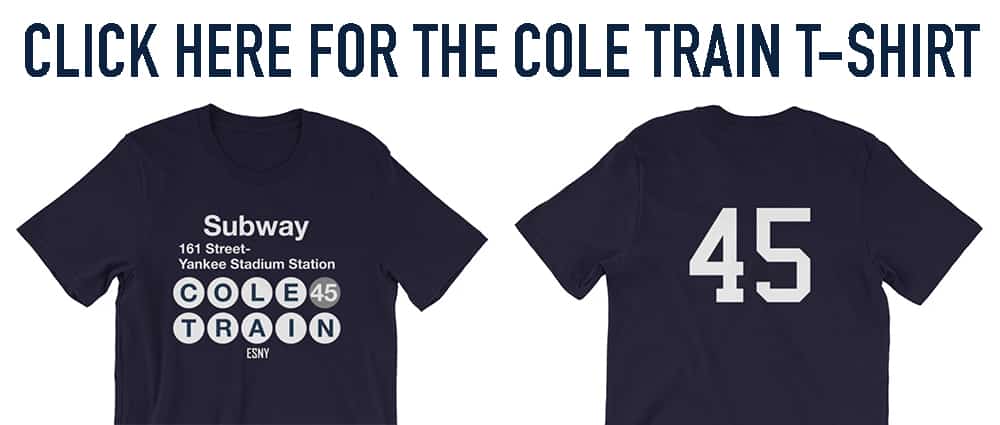 Final thoughts
And yet, be it because of streaky pitching or hitting too many home runs, people seem to be doubting Boone's Yankees. He's done well, but can he manage in the playoffs? You know, when every game matters?
The short answer is yes, he absolutely can. The Yankees this year have a new intensity about them and refuse to give up in any game. Even in the worst losses, a rally makes its way into the story because Boone and his players know how special this team is.
"We know we have everything we need to be a championship club," Boone was quoted in a piece from Dave Sheinin of The Washington Post. "Nothing changes there."
Win or lose in October, one thing is certain. Aaron Boone experienced the most growth and improvement of any skipper in baseball this season.
He is the hands-down Manager of the Year, so let's start acting like it.