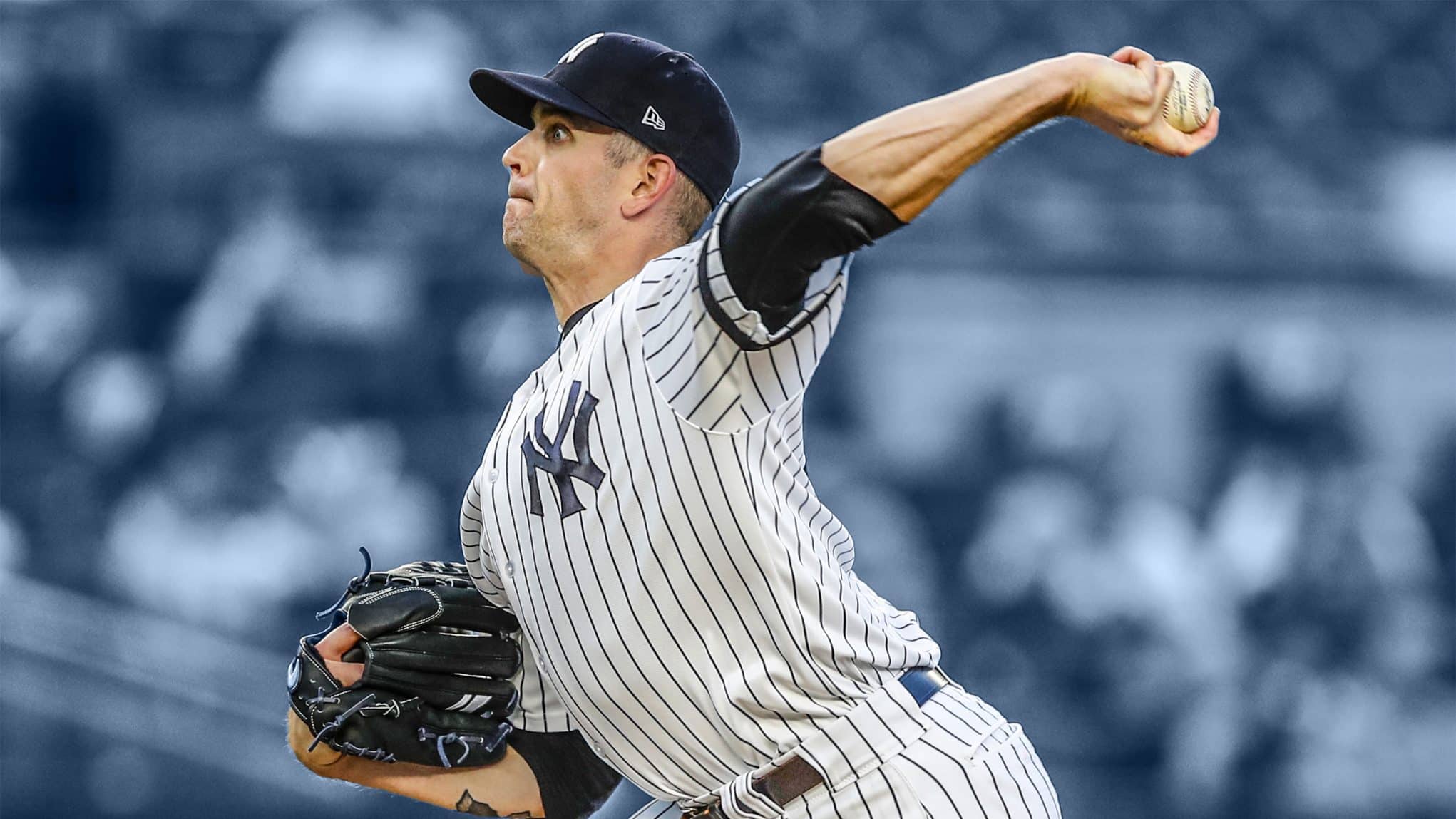 James Paxton dominated and the New York Yankees offense bounced back from a rare shutout to defeat the Texas Rangers in decisive fashion.
New York Yankees 10 (91-49)
Texas Rangers 1 (68-72)
MLB, Final, Box Score
Yankee Stadium, Bronx, NY
The New York Yankees dominated the Texas Rangers for a big bounce-back win following a scoreless night in the Bronx. It was the first time the Yanks were shut out in 220 games. The Bombers ran the score up to 10-1 on Tuesday, powered by huge home runs and James Paxton's best outing of the year.
Paxton showed Yankees fans the guy that Brian Cashman believed him to be. He hurled seven innings, allowing only one hit, one walk, and punching out 12.
Once again, Paxton featured his knuckle curve prominently. He's shown that he's willing to throw it in any count, in any spot, against any batter. Pairing that strong hook with a fastball that was jumping on Tuesday night was simply too much for the Rangers to handle.
James Paxton, 94mph Fastball and 82mph Knuckle Curve, Overlay. pic.twitter.com/W8ias50koz

— Rob Friedman (@PitchingNinja) September 3, 2019
On the other side of the ball, the Yankees offense made it clear early that they would not be shutout again. Gary Sanchez kicked off the scoring with a two-run homer to center in the first inning.
33 home runs in 99 games for Gary Sanchez.

Best catcher in baseball.

(via @Yankees) pic.twitter.com/AOFAQHsYQ9

— Yankees Videos (@snyyankees) September 3, 2019
The Yankees offense blew the doors off the Rangers in the sixth inning, scoring six runs on a three-run rocket by Didi Gregorius, a solo homer for Sanchez, and a towering two-run shot for Brett Gardner.
https://twitter.com/deflategator/status/1169042840963506176?s=20
HISTORY for GARY SANCHEZ!

His 34th home run of the year sets a new single-season record for a Yankees catcher!

Watch LIVE: https://t.co/SQDlZjLzxL pic.twitter.com/zRPNWJ2kcK

— YES Network (@YESNetwork) September 4, 2019
It's officially a Gardy Party in the Bronx! https://t.co/7gUh9n6dDf

— Chris Dixon (@cdixon25) September 4, 2019
Sanchez's second home run of the night marked his 34th of the season, giving him the single-season home run record by a Yankees catcher.
The Kraken is in uncharted waters once again 🦑 pic.twitter.com/yxG4oNpM2q

— New York Yankees (@Yankees) September 4, 2019
Obviously, the Yankees offense wasn't done scoring quite yet. Edwin Encarnacion stroked a long ball to left field in his first day back, giving the Yankees a 10-0 lead.
Edwin Encarnacion missed a month with a broken wrist. He played 2 games at AAA. Went 1/8 and said 'I'm done here, call me up"

Just went deep in his first game back. pic.twitter.com/lHh1TQeQyv

— Jomboy (@Jomboy_) September 4, 2019
Savage of the Game — James Paxton
"The Big Maple" was absolutely filthy on Tuesday night. Ever since he began increasing the usage of the knuckle curve, he's looked like the dominant starter we all expected. If he keeps putting up starts with seven innings of shutout ball, he's gonna find himself with the ball in his hand for Game 1 of the ALDS.