An uninspired outing from James Paxton means the New York Yankees either trade for a pitcher or risk going home earlier than expected.
If there was any indication that the New York Yankees need a pitcher, look no further than James Paxton's uninspired outing on Sunday.
The big lefty lasted just 3.1 innings in an 8-4 loss to the Colorado Rockies, allowing seven runs (four earned) on five hits. Paxton also walked three and struggled with general command of his fastball. The loss lowered his record to 5-5 and raised his ERA to 4.20.
Since returning from a knee injury on May 29, Paxton has posted a horrific 5.52 ERA. He has not won a decision since June 21 and hasn't looked much like the ace the Yankees thought they got in the Justus Sheffield trade. On numbers alone, Paxton has looked more Denny Neagle and less David Cone.
Make no mistake, Yankees fans; best record in baseball aside, New York needs to trade for a pitcher if the World Series dream is to come true.
A banged-up rotation
To be perfectly clear, Paxton's struggles are not the sole reason the Yankees need to trade for a pitcher. Even if Paxton wasn't struggling, GM Brian Cashman would probably be looking to add an arm.
This is because all year long, the Yankees' pitching staff hasn't been at full power. Luis Severino has yet to pitch this season because of shoulder and lat issues, as has powerful bullpen arm Dellin Betances. Domingo German, despite his overall strong season, missed a month with a hip strain and struggled before hitting the injured list.
Moreover, CC Sabathia just turned 39 and his balky knee could land him on the IL at any time. J.A. Happ is also no longer a spring chicken at 36 and diminished fastball velocity has robbed him of consistency too.
Even if Severino comes back at full ace strength, some of those names behind him are touch-and-go. Not only that, but the bullpen simply cannot be expected to throw four or more innings night after night.
Be it Marcus Stroman or Madison Bumgarner, or someone else entirely, a fresh arm is necessary.
Looking to October
And roster aside, the New York Yankees need to add a pitcher for the sake of playing the long game.
Look at it this way. Per ESPN, the Yankees currently rank eighth in MLB with a staff ERA of 3.98. This is roughly in line with where the team placed last year, ranking tenth with a mark of 3.78.
Ranking eighth out of 30 teams is nothing to sneeze at but look at some of the squads ahead of the Yankees. Five of the top seven are AL squads, including the dangerous Houston Astros (4th) and AL East rival Tampa Bay Rays (2nd). The Minnesota Twins (6th) and Oakland A's (7th) are also included.
Now, let's talk about the upcoming July 31 trade deadline. Each of the teams just mentioned, including the Yankees, could try and add an arm.
Per Ken Rosenthal of The Athletic, both the Twins and Astros have shown interest in Bumgarner. MLB.com's Jon Morosi also added the Astros are interested in Arizona Diamondbacks hurler Robbie Ray. Granted, these are just two examples, but are proof the Yankees can't sit idly by and wait for a deal to happen.
And of course, that isn't how Cashman rolls. Dan Martin of The New York Post reported a month ago the Yankees' GM was on the hunt for a starting pitcher.
Now, with Paxton's struggles adding more questions about the rotation's long-term viability, it's time to look towards October and put trade talks into overdrive.
What's next?
The good news for the New York Yankees is Paxton's loss isn't a reason to panic. New York still leads the AL East by nine games and one bad game doesn't necessarily equal a free fall.
Still, this is the time of year when fatigue sets in and the Yankees cannot afford to fall victim to it. This team has worked too hard and overcome too much to be where it is now. Why throw it all away by gambling on the pitching to right itself?
The way I see it, the Yankees have two endgames here. If they trade for a pitcher, they're The Expendables. This means a lot of big names on paper who, despite some being past their prime, can come together and make it all work.
However, if the Yankees stand pat, they run the risk of being The Towering Inferno. This would make them a group of people who look great on paper, but are otherwise a hot mess. It doesn't matter how great things look from the start because, sometimes, too much star power is a bad thing.
The main point, two random action movies aside, is adding a pitcher would bring some much-needed balance.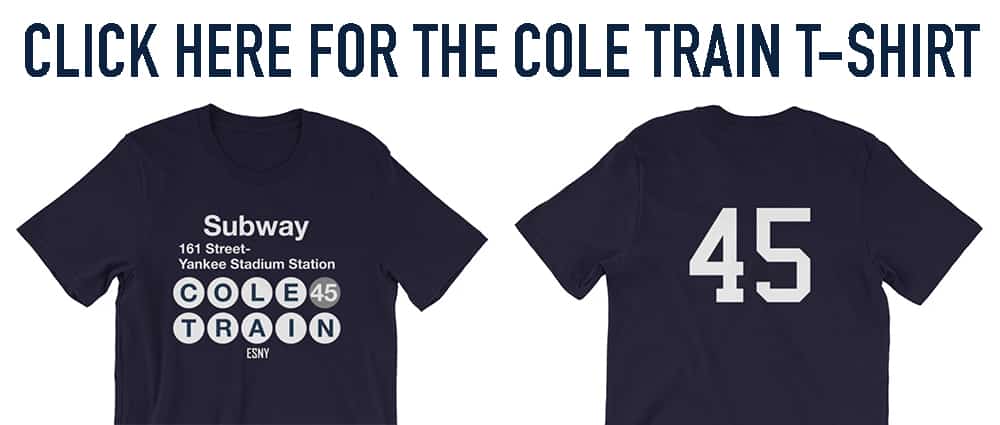 Final thoughts
Now, think of what the New York Yankees have done this year. They had as many as 20 players on the IL at one point. Star slugger Aaron Judge missed two months. Giancarlo Stanton has been a non-factor thanks to neverending injuries. This team has no business having the best record in baseball, and yet it does.
Do you really want to see everything go up and smoke because of a failure to trade for pitching? The Yankees watched a division lead dwindle away after refusing to trade prospects for David Price in 2015. In this writer's eyes, this mistake cannot be made again.
Cashman, your move.