With the MLB All-Star break officially here, many fans are ready to jump ship from their failing squads to the New York Yankees. 

So, your team sucks, huh?
It's the middle of July. We're over halfway through the baseball season, and, for several teams, the chance at October glory is dwindling away. The New York Yankees, on the other hand, are making powerful moves to become a force to be reckoned with come October.
There's no shame in wanting to cheer for a winning team. In fact, there's no shame in wanting to, for once, have some stock in October once again. Yes, I'm talking to you, Baltimore Orioles, New York Mets and Miami Marlins fans (well, all 10 of them).
Good news! The Yankees are always looking for new fans, ones who can appreciate the passion and the pinstripes. The bandwagon is open and welcoming to all participants who might be interested in actually seeing a parade in the fall.
But, before signing on, there are a few things you must know. These little tidbits of information will help you become the most knowledgeable bandwagon fan in Yankees Universe.
Just remember … once you're in, you're in for life. Trust me, there's no going back to any other team after this.
1. You Must Be Active On Twitter
This is the cardinal rule for being a part of the New York Yankees fan club. Yankees Twitter is a big thing and it's probably one of the most important things.
If you don't have a Twitter, you better create one. And make sure it has something in the handle that has to do with "NYY" or "fanatic." Better yet, it should have "fan club" or "stan" because that's what the kids say nowadays.
Yankees Twitter has everything. Some do live play-by-plays while others focus on crapping on specific players for every little thing; but hey, it's baseball! Sometimes fans get emotional!
2. You Must Boo ... Often
Booing every single time someone comes up to the plates is just atrocious, right? Not when you're a Yankees fan.
Every time Clint Frazier misses a ball in the outfield (may he rest in Triple-A), you must boo. When Aaron Judge strikes out four times, you must boo. Whenever a close call does not go the Yankees way, you must boo. Whenever J.A. Happ gives up a home run, you must boo.
We are Yankees fans. We expect perfection on the biggest stage in baseball. Boos are always welcome for our own players. They get paid to play, right? And with a franchise looking for their 28th ring, we want to see perfection.
So, boo away! This is a boo-tiful group of people.
3. But We're Not Booing Luke Voit
Let's get this straight … we never boo Luke Voit. I mean, his name is Luke and sounds just like "boo" when chanted. So, yeah, not for Voit. He and his exposed chest can do no wrong in the eyes of Yankees fans.
4. We Don't Wear Jerseys With Names On Them
That's not a thing. This isn't the National League. That's amateur hour.
All jerseys that are purchased with the Yankees logo on them must be nameless on the back. If they do have names, you will be shunned. There's no protecting you.
The idea is to not support your favorite player's name. Instead, it's to attend the game looking like you are going to be playing the game. It all has to be authentic.
This is tradition and when you sign up to be a Yankees fan, you sign up to participate in their traditions. Sorry, these rules were made far too long ago to be changed.
5. Overreactions Are Key
If you don't overreact, you can't be part of the fan group.
Every tiny slump and 0-for-4 performance has to be followed by a "is it time to send them down?" or "trade them" remark. For Yankees fans, every poor performance is a sign that these players are not worthy of wearing the pinstripes.
Oh, and I forgot the favorite comment. "Maybe they're just not cut out for the Bronx." Because we all know there are players like that out there *cough Sonny Gray cough* and it's definitely a thing.
And the key is the overreactions have to sound absolutely absurd to non-baseball fans. Your team lost three in a row in May and their season is over? Sounds legitimate!
6. Assume Every Player Wants To Play For The Yankees
Every time someone brings up Mike Trout and how great he is, the only proper response is to state that he definitely will be a Yankee in the future.
Forget loading up from the farm system. The Yankees have spoiled us by throwing cash around like confetti and signing the biggest names out there.
Trout? Definitely wants to play for the Yankees even though he says he loves Los Angeles and just signed a ginormous extension.
Madison Bumgarner? 100 percent.
Trevor Bauer? Of course he wants to be in the Bronx spotlight.
Everyone wants to be a Yankee. So any big name that comes up, smile, laugh and say, "yeah, they'll be a Yankee soon enough."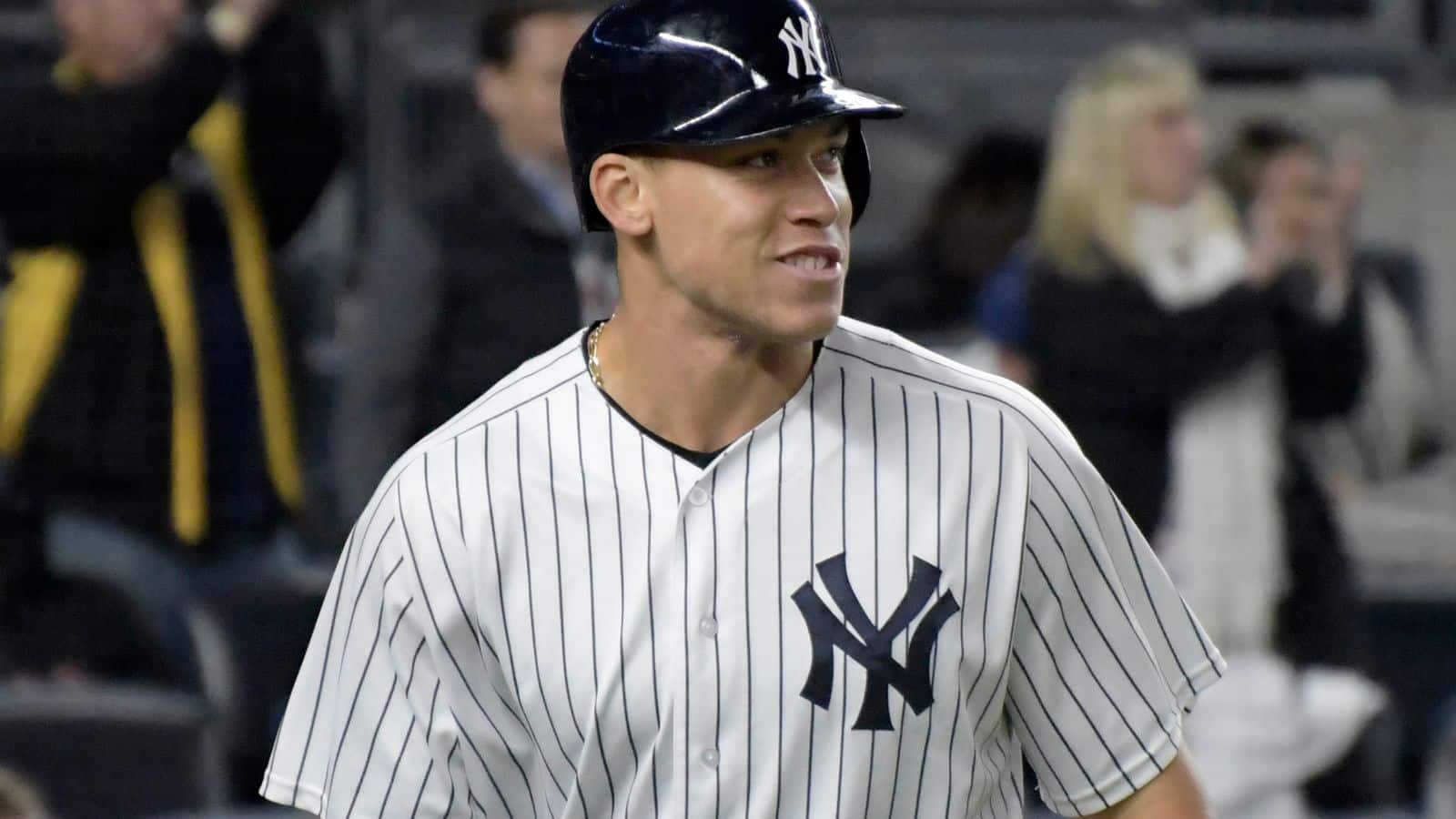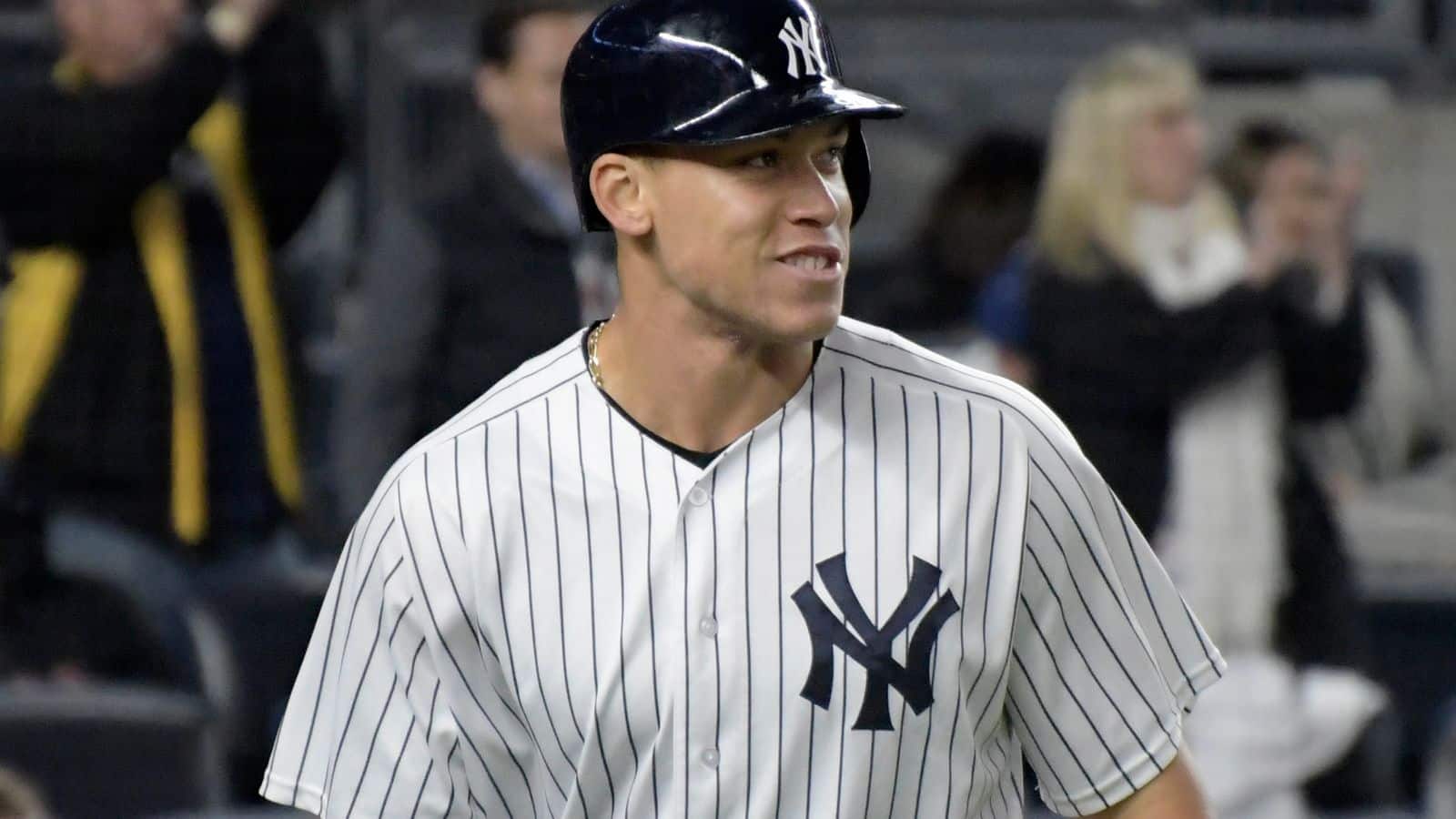 7. Captain Role Is Definitely Judge's
Little trivia for you all. The New York Yankees don't currently have a designated captain.
Right?
Wrong.
Aaron Judge is the de facto captain in everyone's book and, as a Yankees fan, you should be well aware of that. Some might go on to say Brett Gardner might be the veteran captain and that is an interesting theory. However, Judge is the real captain.
He doesn't need the specific title. He just is. Deal with it.
8. The Final Rule
Here it is, ladies and gentlemen. The last rule of being a bandwagon New York Yankees fan.
You are to in no way, never, to cheer for the Boston Red Sox. Ever.
In fact, anytime anyone mentions that they are a Sox fan, you should laugh and say "I'm sorry." You can throw the "27 rings" line in their face too but that is so 2009.
It doesn't matter if the Yankees are a half game up on the Tampa Bay Rays in September and the Red Sox are beating them. Cheers for the Boston Red Sox are unacceptable.
Does this sound like too much? Too complicated? Either you get on the bandwagon or you stand there waiting for the next team's wagon to come along and pick you up. So, welcome aboard.
You are now a fan of the greatest franchise in sports history. You are lucky to be here. Now let's band together and cheer on our team to that 28th ring!