New York Yankees LHP J.A. Happ has lost his fastball's velocity and should look no further than teammate CC Sabathia for how to fix it.
J.A. Happ could be coming to a career crossroads.
The New York Yankees veteran left-hander had a game to forget Sunday against the Houston Astros. Happ lasted just four-plus innings and surrendered eight earned runs on a season-high 11 hits. His ERA rose to 5.23 in the Yankees' 9-4 loss.
Granted, this isn't to say Happ has been terrible all season. As Mark Feinsand of MLB.com pointed out, the Yankees have been quite the opposite in his starts as of late. In Happ's 15 starts entering Sunday, New York was 11-4, including 7-1 in the last eight.
Just the same, Happ has been anything but consistent this year. His ERA has largely hovered between 4 and 5 after a rough start to the season. Those numbers are a far cry from the man who went 7-0 with a 2.69 ERA in 11 starts after being acquired from the Toronto Blue Jays last summer.
The point is J.A. Happ isn't getting any younger at age 36 and if the Yankees are going to trust his arm in the playoffs, he'll have to reinvent himself.
And how could he do that? Well, pitching more like CC Sabathia could be a good start.
What the numbers tell us
Taking a look at Happ's numbers, what stands out the most is his drop in strikeouts. He posted a K/9 of 9.78 last year, but that figure has dropped to 7.17 in 2019.
And the drop in strikeouts is only the beginning. Per Fangraphs, Happ's soft and medium contact percentages have dipped this year. His Soft% is down to 19.1% from 20.5% in 2018 and his Medium% is down to 40.7% from 48.6%.
Happ's hard contact percentage, meanwhile, has jumped to 40.2% from 30.9% last season. He has allowed 20 home runs in 84.1 innings this year after giving up 27 in 177.2 frames last year. Happ is indeed prone to the longball, but especially this season.
The question presents itself, folks: What's eating J.A. Happ? Simply put, after looking at the deeper numbers, his fastball isn't what it used to be.
According to Fangraphs, Happ has thrown fastballs 69.9% of the time this year. That's down from 73.4% last season, but the difference is explained by increased use of his slider. He's throwing that pitch 16.9% of the time in 2019 compared to just 12.7% the year before.
However, Happ's average fastball velocity was at 92 miles per hour in 2018. This season, it is only at 90.9. Combine a decrease in velocity and strikeouts with a rise in hard contact, and Happ is serving up more meatballs than Tony did to Lady & the Tramp.
Reinvention is necessary and fortunately for Happ, he has someone who can guide him through one.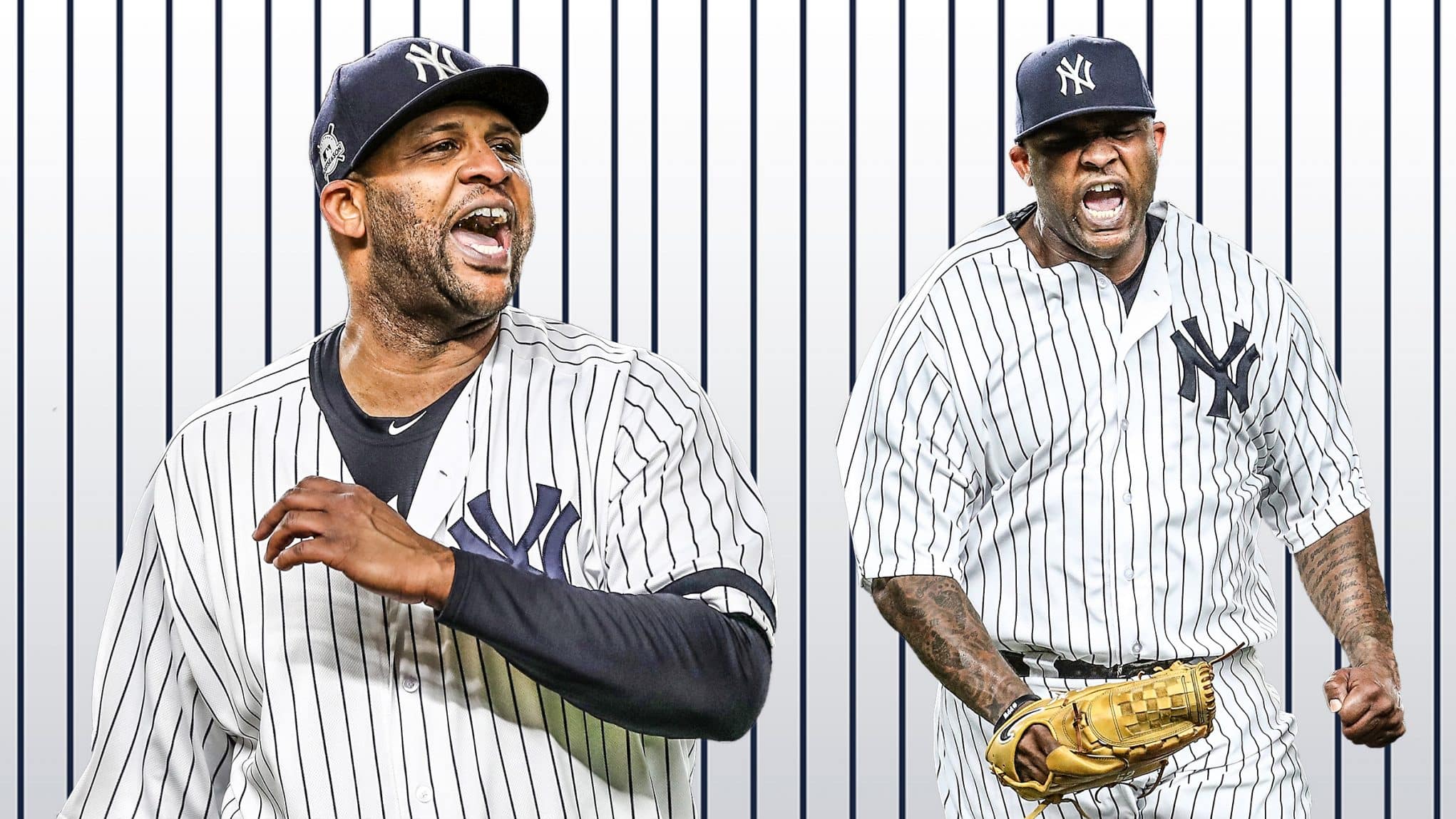 The CC comparison
Let's talk about J.A. Happ's Yankees teammate, CC Sabathia. Another lefty, he went through a period when his approach just wasn't working.
Consider this. In Sabathia's first Yankees season in 2009, he threw his fastball 61.6% of the time at an average velocity of 94.2. His Hard%, meanwhile, was at a respectable 22.9%.
Now, fast forward to the three year stretch of 2013-2015. Sabathia posted a 4.81 ERA over that stretch after having a mark of 3.22 the previous four years. His average fastball use over this rough stretch was 56.8%, but the average velocity had dipped to 90. His average Hard%, however, was still respectable around 29.6%.
Just the same, the drop in velocity saw a rise in Sabathia's O-Contact%. This measures the percentage of contact made with pitches inside the strike zone. Happ hasn't seen a rise in this in 2019 but if his fastball's velocity continues to drop, it's coming.
Cutter, anyone?
But let's go back to Sabathia. Seeing he couldn't pitch the same anymore, he learned how to throw a cutter and induce more soft contact. He threw his fastball just 34.4% of the time in 2016, down from 56.3% the year before. The cutter, meanwhile, he threw 29.3% of the time and its usage has only gone up since.
Since 2016, Sabathia's fastball usage has dropped significantly. It's only at 17.7% this year and its average use since 2016 entering this season was just above 25%. The cutter's use, however, stood at 33.7% and will only go up as Sabathia has thrown it 42.2% this season alone.
With J.A. Happ's fastball velocity dropping, not to mention two years and $34 million left on his deal, perhaps he should explore this solution with Sabathia's help.
Final thoughts
On the whole, Yankees fans shouldn't panic about J.A. Happ's rough outing against the Astros. It's his first loss since May 4 and, for the most part, he's learning to incorporate more sliders and two-seamers instead of just firing the ball right down the middle.
Not only that, this was his first truly bad outing since May 20 against the Baltimore Orioles when he gave up six runs on nine hits in 3.2 innings. Many forget that outing since the Yankees came back and won 10-7, but Happ was still ineffective and a month between bad outings isn't awful.
But Happ will probably have more bad outings over the rest of the season and given the drops in his metrics, they're going to be ugly. Thus, with the Yankees aiming for a deep October run, something has to change.
The way things are going now, Happ has two options. He can keep doing what he's doing in using more sliders and two-seamers, while thus assuming the risk his stuff may look flat and get him lit up some days.
Or, Happ can go another route. He can still throw his fastballs and slider, but also add the cutter. He hasn't thrown it since 2009 and while it would take some time to master, it would add a new level of unpredictability to his arsenal.
One way or another, Happ needs to make a grand change at some point. Thus, better for him to start early and learn the cutter before coming apart when the games matter more.