In the beginning stages of the regular season for the New York Yankees, it's time to start our apology tour, starting with Brian Cashman.

If I told you at the beginning of the season that the New York Yankees would be on an absolute tear without Aaron Judge, Giancarlo Stanton, Didi Gregorius and Dellin Betances, the laughs would be deafening.
Well, here the Yankees go. They're on a West Coast road trip where they've emerged victorious in six of seven games. They are winners of 11 of their last 13.
With a depleted lineup, one that Triple-A Scranton would be proud to trot out, the Yankees are one of the hottest teams in baseball.
At this point, this is where the apologies start flowing towards general manager Brian Cashman.
Cash, we're sorry for ever doubting you in your moves this offseason. When you didn't shell out millions of dollars to land Manny Machado or Bryce Harper, fans were rightfully pissed. You had the budget to sign superstars for a long time in the Bronx and yet, you passed on that opportunity.
Instead, you turned around and signed, seemingly overnight, less expensive players who really had no spot on the team. With an infield chock full of players like Gleyber Torres, Miguel Andujar, Luke Voit and a fill-in like Tyler Wade, why is there a need for DJ LeMahieu or Gio Urshela?
Better yet … why did we need Mike Tauchman? The trade for yet another Colorado Rockies player resulted in the Yankees emptying a promising prospect in their farm system. To play in an already crowded outfield. Or, better yet, probably not to play.
The hits kept coming. LeMahieu can't hit outside of Coors Field. Urshela was dumped by Cleveland because he couldn't hit. Tauchman is another Coors Field product who has very limited service time in the majors. Cashman was shopping in the bargain bin once again and after missing out on Harper and Machado, we wouldn't have it.
And starting pitching! The rotation was in desperate need of a facelift, especially with injuries lurking around every corner for pitchers like CC Sabathia and James Paxton.
Yet, nothing was done. You insisted that the Yankees were fine with relying on their minor league pitchers to fill in when necessary. No need for Dallas Keuchel or Patrick Corbin. Nah, they were set.
We're only 28 games into the season but a big apology is owed. Cash, you were right. Is that what you want to hear?
Every year, you get flack for being a general manager and some of the decisions made in terms of these signings. That comes with the territory. But some people agreed that this offseason was disappointing, to say the least.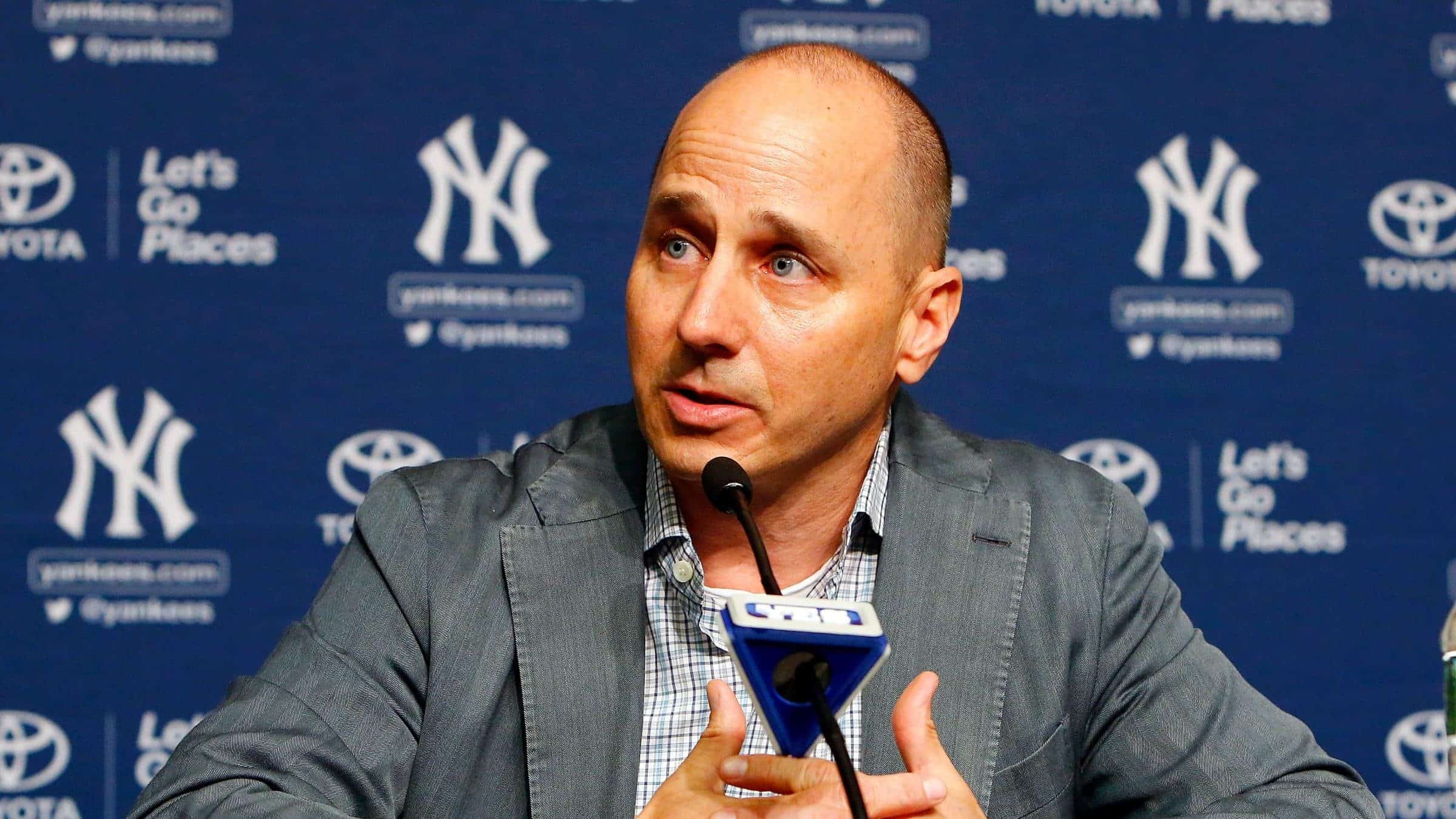 This year, it seems you made the right moves. Are you psychic? Do you have ESP or something? Did you predict the Yankees were going to go down in a burst of flames on the injury front? Are you Doctor Strange?
And if that was the case, did you predict the ending of Avengers: Endgame? If so, please don't spoil it.
Back to the issue at hand. We're sorry. We're sorry that we ever doubted you. Given your track record with this organization, there is absolutely no reason to doubt. And yet, that's all we did.
The offseason signings were shiny or flashy by any means. You even inked Brett Gardner to a one-year deal when his previous season was less than stellar. But right now, they are paying off immensely. These guys are part of the reason why the Bombers are cruising along in the AL East.
And that is all thanks to you. Cash, you've been at the helm for numerous years and have brought nothing but success to the Bronx. You deserve more than the nasty words people were tossing your way before the season started.
You were right. In Cash We Trust. The motto still lives on and maybe this is your big middle finger to all the haters.
Maybe we don't agree with all the moves you make, but this year, the early success is all thanks to you being the general manager you are.
Thank you for the bargain bin finds who fit right into this Bronx lineup. You've got a pass for this season but next year, it starts all over again. Good luck.