With all the injuries piling up for the New York Yankees, let's take a look at the real cause for concern to possibly prevent this in the future.

People can blame the New York Yankees conditioning coaching staff for a lot of the struggles the Bombers are facing early on this season. But are we really going to sit and point fingers at several coaches who may or may not have control over freak injuries when instead the true issue is a problem the Yankees haven't really considered?
The players the Yankees are signing showcases a wealth of injuries. And some of these players are the ones who are hitting the IL at the most inopportune time for the Bombers.
Perhaps the most prominent example is Giancarlo Stanton. In trading for Stanton and his massive contract, the Yankees knew they were getting a player who was capable of smacking over 50 home runs in a season. But with that high reward comes serious risk.
Stanton's debut occurred during the 2010 season, where he impressed with his powerful bat and linebacker-esque figure. But in 2011, the injuries started. Stanton may have played in 150 games that season but his hitting was far from consistent for that Marlins team.
Sandwiched in between the multiple All-Star appearances were seasons plagued with injury for Stanton, ranging from strained hamstrings to a broken hand.
The Yankees knew they would be getting the power but chose to take the risk over his injury history. Stanton played in 158 games last year but admitted he toughed it out with a strained hamstring because of an unfortunate injury to Aaron Judge.
From the massive contract standpoint, the Yankees also took a chance on Jacoby Ellsbury, only to be thoroughly disappointed in his inability to stay healthy. While a strong and confident player, he took risks on the ballfield that ultimately bit him in the end.
From knee sprains to foot problems, the list of Ellsbury's injuries stretches out further than a Stanton home run. Yet the Yankees decided he was worth the contract.
James Paxton is another who comes to mind. Paxton has a chronic history of injuries and yet the Yankees were willing to take that risk because of his prominent status as an elite lefty in the game.
Aaron Hicks just signed a massive extension and then promptly got hurt. It should come as no surprise to those who watched him go down in both 2017 and 2018 while playing over 100 games only twice in his six-year career.
Of course, we can't forget Troy Tulowitzki, who spent his last two seasons on and off the field without being able to stay healthy. And guess who's injured again?
Greg Bird? You guys know.
Masahiro Tanaka has been healthy for this season (knock on wood) but has found his way onto the injured list almost every season for one reason or another. The Yankees inked him for a pretty significant contract from the very beginning.
Even Aaron Judge, although just in the league for his third season, has gone down with injuries. Unlucky ones? The broken hand was. But now this oblique strain is something entirely different and a long healing process.
Maybe the problem isn't the Yankees training staff. While there are a few freak accidents that landed players on the injured list (Miguel Andujar), the majority of these injuries come from everyday wear and tear.
Yet, not every player on the team has succumbed to them. Brett Gardner is still standing strong. Luke Voit, who makes a show of his offseason regimen, has shown no signs of slowing down. Gleyber Torres has given it his all.
And guess what? These guys have rarely suffered from injuries like their teammates.
The Yankees continuously put a lot of their stock into players who suffered from injuries in their past. It's more difficult to judge players who are just starting their careers but we're all starting to see a pattern here: The same guys are getting hurt and these are the guys the Yankees trust the most.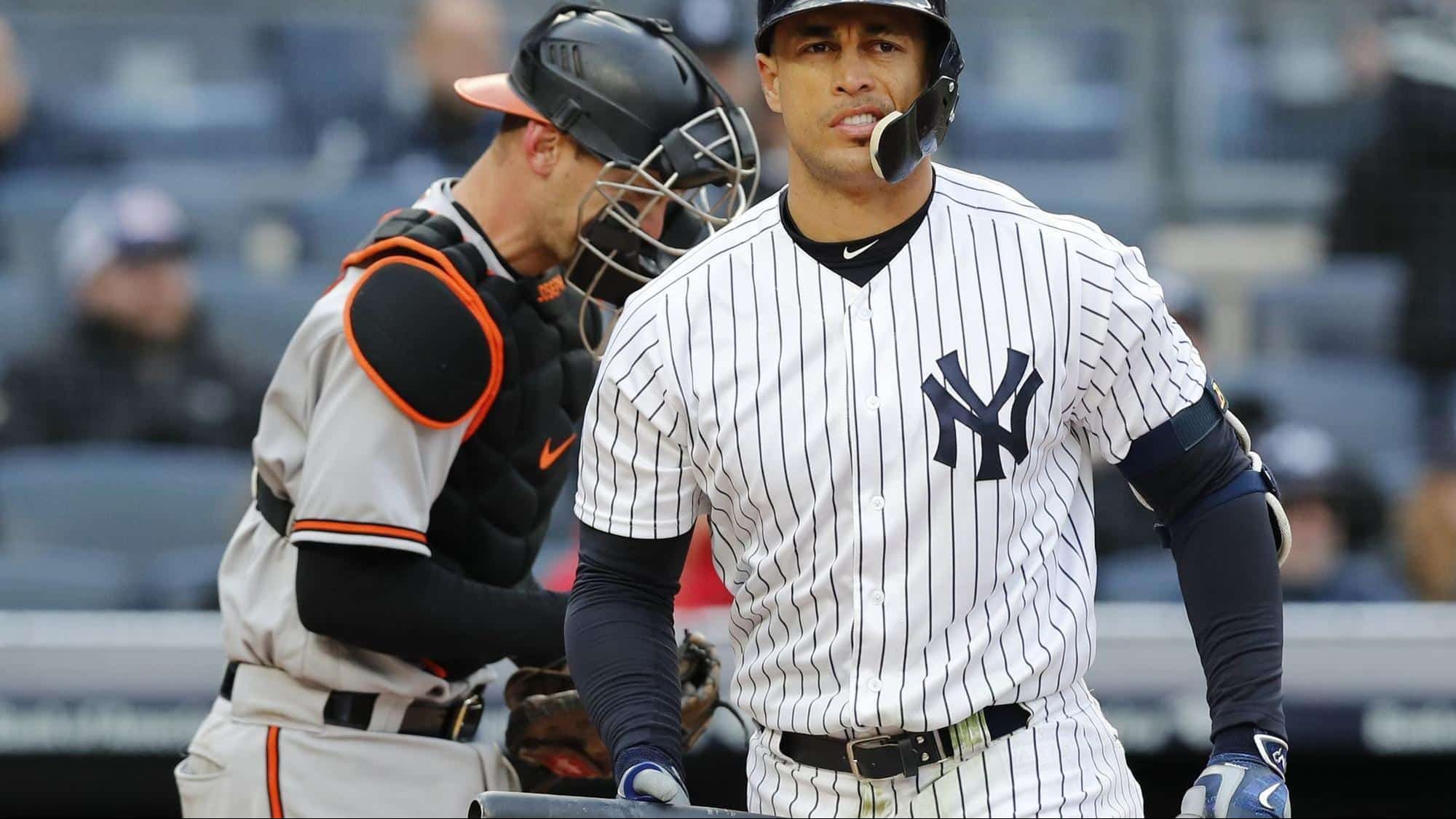 It's high-risk, high-reward for the Yankees and they are banking on coming out on top. Too bad these risks haven't quite paid off for the Yankees.
It's become clear that there are players who are either lucky or just better at preparing for potential injuries. These are the guys still left on the field and making a difference for the New York Yankees.
Sure, it could be a fluke with the training staff but the Yankees could also help prevent an influx of players on their IL just by scouting out those players that aren't as prone to injury.
Maybe easier said than done but if you are going to wear pinstripes, the Yankees want you on the field producing. With the significant list of injuries at the moment, maybe it's time to see that the problem lies in the caliber of players the Yankees are bringing in.
For all those complaining about the Brett Gardner signing, he has appeared in all but one game this season. For those complaining about all the injuries, look at the histories. This was something we all should've seen coming, especially the Yankees and Brian Cashman.
Maybe Brian Cashman was being proactive by inking players like DJ LeMahieu and Gio Urshela this offseason. But why not attack the problem at the source and start handing out contracts to quality players who have little to no injury history?
For right now, the Yankees have to deal with these issues on their own. They've signed these players knowing that there is a chance they could go down with injuries. It just all happened at once.
While unfortunate, it can be prevented. New York Yankees, it's your move. Make the right decisions moving forward.