There have been quite a few surprises so far for the New York Yankees in this young season but nothing like these two young pitchers.

Prior to the 2019 season, the New York Yankees rotation was the concern. The offense was predicted to be practically unstoppable but the Achilles' Heel would easily be the starting pitching.
Isn't it funny how times change?
With starting pitching holding their own for the Bronx Bombers, they are just missing the term "Bombers" as their offense has disappeared early on this season. How horrifically disappointing for the Yankees and their fans. Not so much for their opponents.
But even with the pitching, some of the big names to show success so far this season haven't been the names we expect. With Luis Severino on the shelf for quite some time, we knew there would be a few unexpected names filling in. Little did we know that those replacements have put this team in a position to win.
Not that they've been taking advantage of it all the time, but they are being helped by some names you wouldn't expect.
So, who exactly is it? Well, it's not James Paxton, who has struggled since he came to the Bronx. It's definitely not J.A. Happ, who has turned into everyone's favorite pitcher to face to boost their home run totals.
No, not these guys; rather, the arms showing up are names that haven't had their time to shine … until now.
Domingo German
With the rotation boasting valuable veterans in Masahiro Tanaka, Paxton and Happ, so far the most impressive has been 26-year-old Domingo German.
German has pitched in three games, starting two of them, so far this 2019 season. He started off his 2019 appearance in the rotation with a strong five innings of work against the Detroit Tigers. Allowing just one unearned run, German did walk five batters, which was something he's improved on since then.
His second start was helped by a massive outburst from the Yankees offense but he held his own on the mound. He allowed two runs in six innings, walking only two batters in the process. The third time he took the mound, German pitched in the sixth and seventh inning, allowing no runs, walking none and striking out four batters.
With the focus on the negative results from some of the other starters and the bullpen in general, this has been a massive positive for the Bombers. Every time German has taken the mound, he's shown poise and promise.
This guy is good for right now and if he keeps this up, he'll be a big name for the Yankees in the future.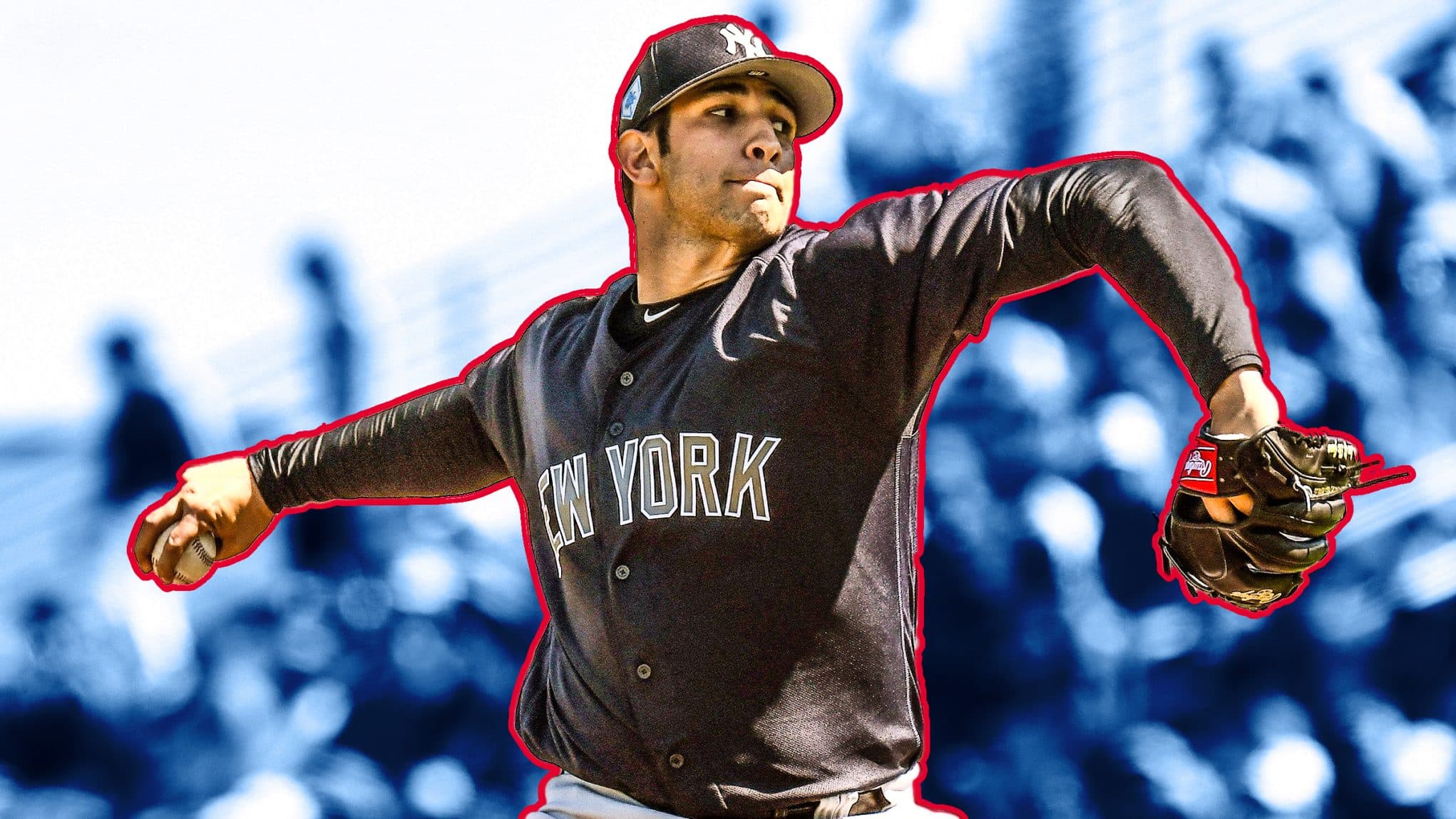 Luis Cessa
I've said it once and I'll say it again: Luis Cessa deserves far more respect than the garbage way people have treated him for the better part of three years.
And now, finally, he's had his time to shine in the sun. Maybe it was his lack of minor league options but he's turned his reputation around in a good way. Now when Luis Cessa takes the mound, boos don't instantly come raining down.
And for good reason. So far, every time Cessa has been called upon, he's done a decent job. Besides his first outing, where Aaron Boone kept him in for 3.1 innings of work, Cessa has allowed no other earned runs.
Cessa's 8.1 innings of work from the 'pen this season marks the second highest of any reliever called upon by Boone so far. Only Jonathan Holder has thrown more innings (8.2) yet has a far different ERA (5.19).
While Cessa has been primarily used as a multi-inning reliever, he has surprised many with his newfound confidence, specifically in his slider. Cessa has relied heavily on the slider and it's paying off, dotting the corners and making batters swing and miss at an alarming rate.
Putting it all together, Cessa has a 1.08 ERA, by far the lowest in the bullpen at the moment for pitchers with more than two appearances.
There have been several other success stories so far on the pitching front. CC Sabathia made a strong effort in his first stint back this season. Masahiro Tanaka looked strong despite the recent clunker in the Bronx. Adam Ottavino has made himself at home, posting a 1.13 ERA in seven appearances.
Believe it or not, there are positives, despite the horrific 6-9 start for the New York Yankees. Sometimes you just have a to look at the diamonds in the rough, not what is right on the surface.