The reality that is hating the Fighting Irish yet loving the Notre Dame Women's Basketball program is a stark reminder of sports irony.
When Notre Dame football lost to Clemson in the College Football Playoff this past season, people talked about how the Fighting Irish are overrated and didn't deserve to be there. When the Notre Dame women's basketball team lost to Baylor on Sunday afternoon in the NCAA Tournament though, people felt differently. People actually felt sad.
Why are Note Dame football and Notre Dame women's basketball so far apart on the public appeal spectrum? One name …
Muffet McGraw.
McGraw has just completed her 32nd season as the head coach of Notre Dame women's basketball. In her time at the helm, she has led the Fighting Irish to nine Final Fours, six title games and two championships. In December, McGraw won the 900th game of her career. More recently, McGraw is receiving national attention not just for her winning ways, but due to her rabid use of her platform to champion women.
Wayne Drehs's recent ESPN.com article describes McGraw as a constant competitor and perfectionist. She hates losing and is overcome with anxiety before every game. But she takes that energy and passion off the court in a way that other high-profile Notre Dame coaches rarely do. In the wake of Pat Summitt's passing in 2016, McGraw has assumed the no-nonsense voice in women's basketball. The result? McGraw has created a team that is likable—a word not often associated with Notre Dame teams, particularly football.
Brian Kelly has been the head football coach at Notre Dame since 2009. And when non-Irish fans think of Kelly, they might recall the expletives he used when Notre Dame lost to the South Florida Bulls, 23-20, during the 2011 season. Or how purple his face can get during games. And no one can forget the headlines when 20-year-old videographer Declan Sullivan died when the scissor lift blew over on a very windy day at practice.
Fans stick with Kelly and his team, even after the beating they took from Clemson this year in the semifinal round of the CFP, because of something Notre Dame both prides itself on and relies on—tradition.
[membership level="0"]
People who are not part of this tradition enjoy rooting against Notre Dame. Bleacher Report and BuzzFeed actually spent time writing articles listing reasons why people do not like the Fighting Irish.
When the Notre Dame women's basketball team took the floor in the national championship game for the second straight year, though, people wanted the Irish to repeat. People wanted Arike Ogunbowale to hit both free throws. People wanted to see McGraw's all-female coaching staff come up with another win because somehow, this time, a win for Notre Dame felt like a win for women.
"I'm getting tired of the novelty of the first female governor of this state, the first female African American mayor of this city," McGraw said at a press conference last Thursday. "When is it going to become the norm instead of the exception? We don't have enough female role models. We don't have enough visible women leaders. We don't have enough women in power."
McGraw's athletes are grateful to have a coach who encourages them to make their voices heard, such as when she allowed them to wear black shirts that read, "I Can't Breathe" during their warmups in a 2014 game against Michigan to support the family of Eric Garner who died after a New York police officer placed him in a chokehold while attempting arrest. Notre Dame was the first women's team to wear the shirts, according to Sporting News.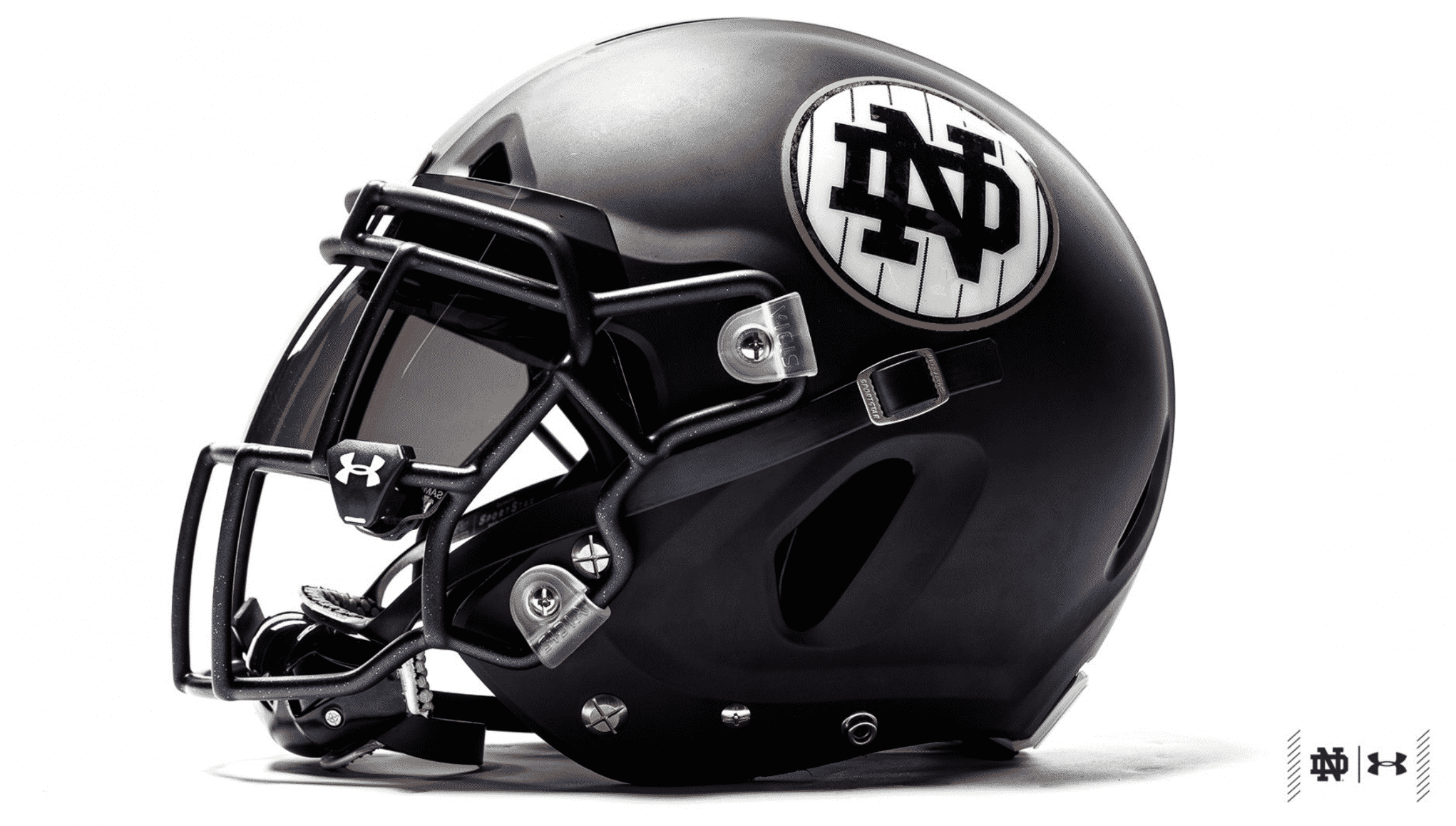 McGraw and her staff dressed in black in unity.
"I was really proud of our team to publicly stand for something you believe in," McGraw said after the game. "I think one of the things I try to teach them is you've got to fight."
Now, recently, McGraw has transformed into a sort of Ruth Bader Ginsburg of the women's sports world, becoming a rock star on and off the basketball court in her cheetah-print skirts, silk blouses and chunky necklaces.
Sure, the comment she made about her all-female staff struck a chord with some. Connecticut coach Geno Auriemma told reporters at the Albany Regional, "I hope she sends a thank you to all those guys that used to be on her staff that got her all those good players that won a championship. I look at some of the top programs in America, and they seem to have pretty good coaches who happen to be men."
But at least the doubters are listening to this voice out of South Bend, Indiana—a place that hasn't had many role models, male or women, for a long time.