There's no more explanation for the absolutely horrific luck for the New York Yankees so far this season. There has to be a curse.

At this point, the New York Yankees are experiencing immensely bad luck. In fact, the next injury that comes down the line definitely has to occur as a result of a sneeze. Possible diagnoses? Hay fever.
First comment on that: maybe the Yankees should've heeded the Justin Verlander warning to "Find Big League Relief with Flonase Nasal Sprays" instead of making fun of him.
Second, didn't Jacoby Ellsbury do that a few seasons ago? Probably not, but it definitely sounds like an ILsbury thing to do.
Basically, the Bronx Bombers are out of answers. There is no logical explanation behind the consistent blows to their roster, with millions of dollars clogging up the injured list.
Logic is thrown out of the window at this point. The Yankees are flailing at 5-7 and it seems like every single game starts out hopeful and then spirals into complete disappointment.
First, there was the game-winning dribbler from Carlos Correa on Monday night in Houston. The final blow from the Astros traveled just 22 feet and had an exit velocity of 28.9 mph.
Then came Tuesday night's debacle in the outfield where every single diving play turned into a disaster and Brett Gardner couldn't play to save his life. Add that into a ridiculous double play where Gardner decided not to run and it's all downhill from there.
Basically, luck doesn't seem to be on the side of the New York Yankees for whatever reason. And since there is no logic behind it, it has to be something far more sinister.
So which players are cursing the Bronx Bombers during this 2019 season?
Ronald Torreyes
We knew the Yankees would pay for letting go of Ronald Torreyes. The little guy was an absolute personality-star in the Bronx, although more known for large personality in that tiny frame.
But letting go of Torreyes in order to make room on the roster for Parker Bridwell, who is now back with the Angels, essentially means he was dropped for nothing.
That's just bad karma on behalf of the Yankees. Ronald Torreyes is too sweet of a guy to wish ill will towards his former team and the fanbase that worshiped him as an almighty figure. And now this decision is catching up with them. They are two infielders down and could have utilized Torreyes in the field. So now who is upset?
The Ronald Torreyes curse is clearly alive and well while "The Toe-Night Show" continues on without the pinstripes.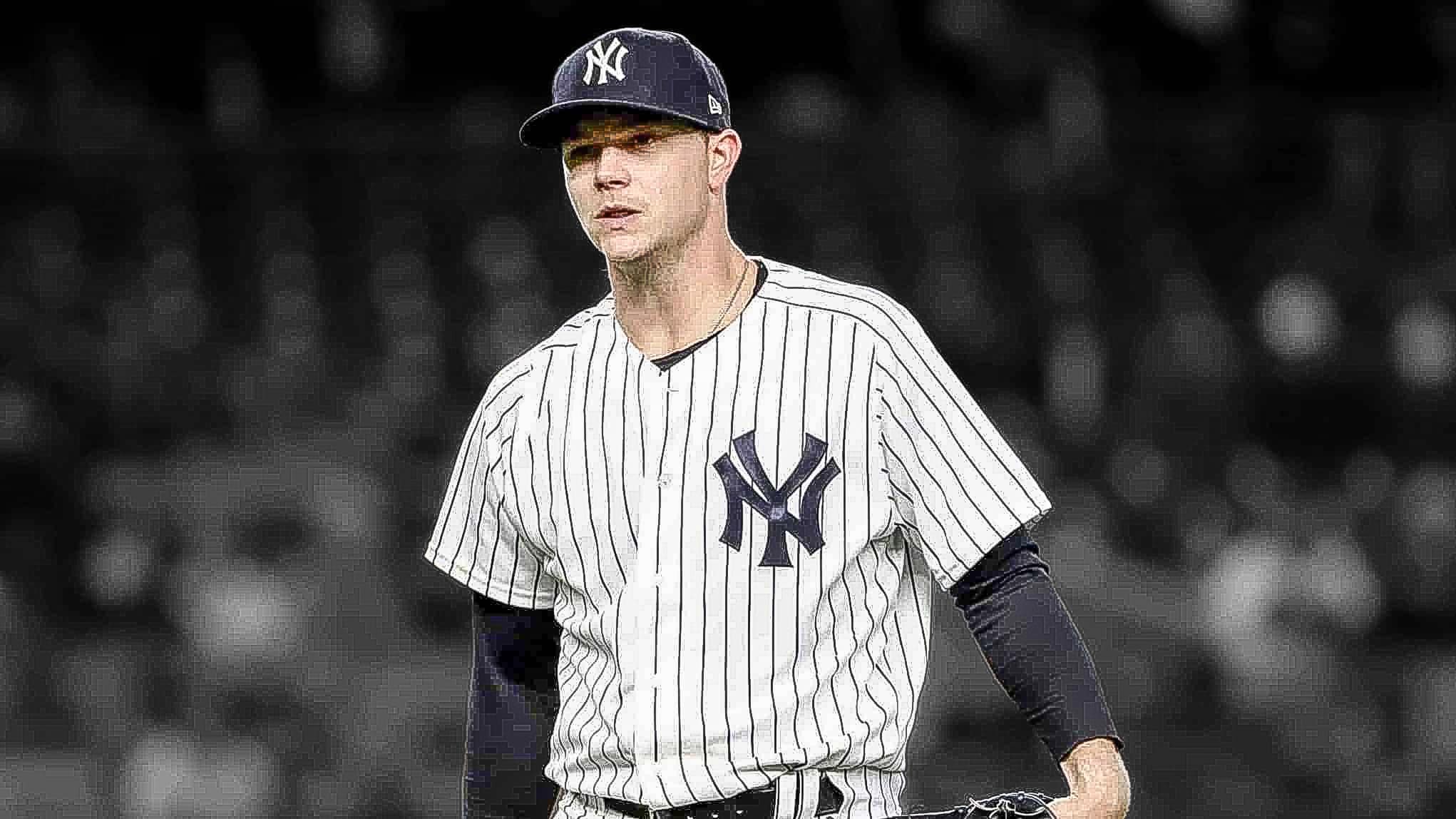 Sonny Gray
Before Sonny Gray left the Bronx, he placed a sick curse on the New York Yankees.
He's definitely a warlock. I mean, how else could he maintain that baby face at 29 years old? And because he was so bitter about the Yankees and Larry Rothschild in general, there's no doubt in my mind that a pissed off Sonny Gray has the power to make the Bronx a living hell for those who remain there.
Even worse, he probably sprinkled pickle juice all over the clubhouse just to make sure his essence was still felt in the Bronx.
This one makes far too much sense. But maybe karma is coming back on Gray, as he left Thursday's contest due to injury. So does that mean the curse is over for the Yankees? Time will tell.
Jacoby Ellsbury
Now, if Jacoby Ellsbury was cursing players, you can only imagine that he would use whatever magical abilities he had to also heal himself?
Or maybe, just maybe, he refuses to because he's lounging on his massive piles of money wearing an outlandishly expensive pair of shades on some remote island named after him.
Either way, this curse is most definitely something Ellsbury is capable of. This guy is the literal king of injuries and now he's controlling his royal subjects by bestowing upon them all the injuries that have kept him down over the years.
He's giving his own teammates a taste of his own non-medicine and it's making us miserable.
Don't hide, Jacoby. We're all on to you. What's next, the bubonic plague?
I'm just kidding; please don't infect me.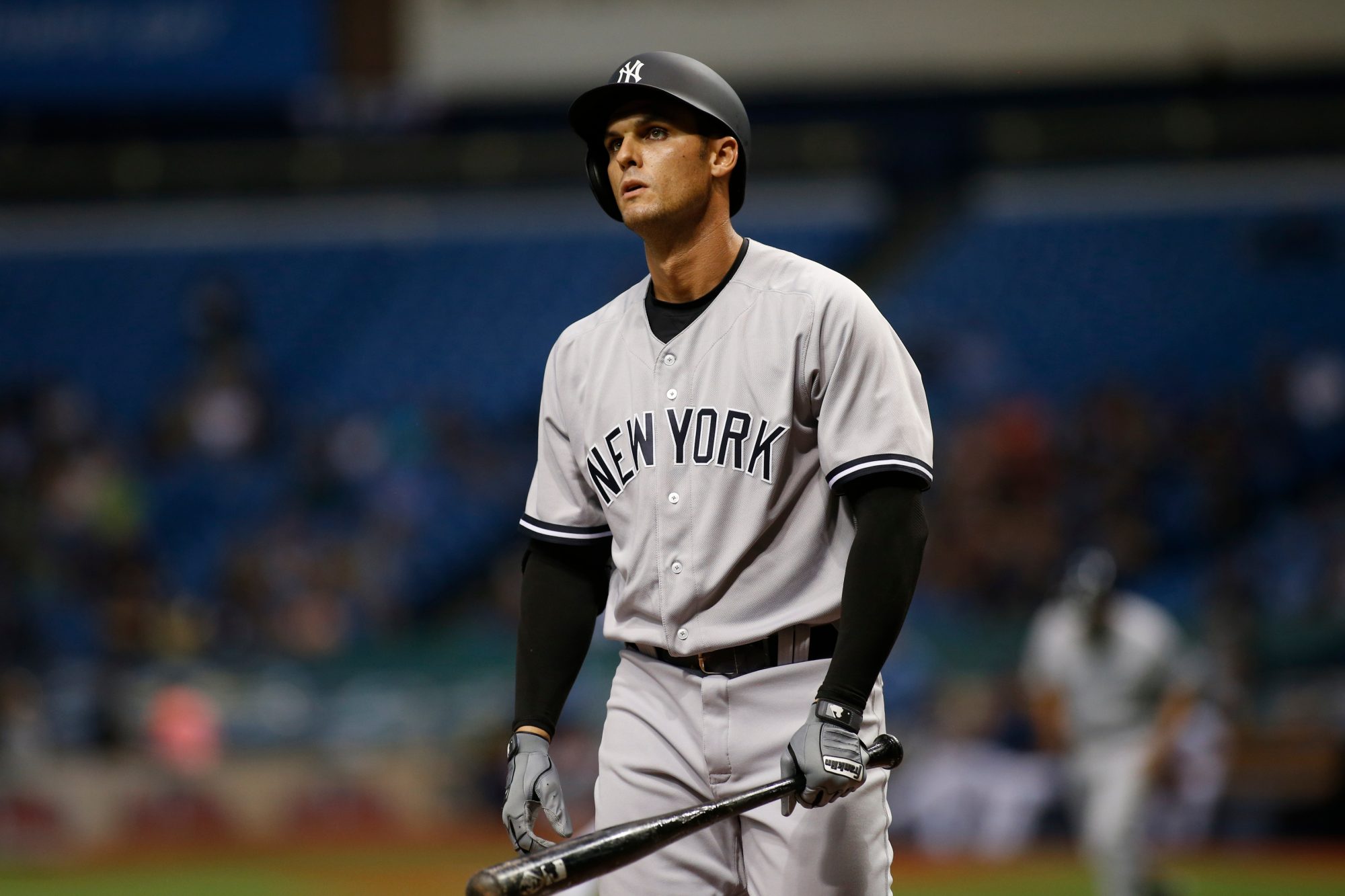 Greg Bird
While all these potential curses are absolutely ridiculous, this one makes the most sense. Greg Bird's injury curse has been passed on.
I mean, how else do you explain that literally everyone and their mother is landing on the IL but Greg Bird (GREG BIRD) is healthy? There is no other explanation for it.
Whatever Greg Bird did, it clearly transferred the curse that's been haunting him for years to his own teammates. He probably wanted his moment in the sun, a chance to show that he's more than just a walking injury.
Bird probably sold his soul to either the devil himself or his own hairless cat. He could've done a few rituals with Jobu (thanks, Pedro Cerrano). Heck, he could've even performed a human sacrifice to get the curse off his back. I mean, has anyone even seen Chris Carter in the past few seasons?
If we're selected the most likely curse, it's this one. There's no way that Greg Bird is the only healthy one on the team when he could get hurt tripping over air.
How Does It End?
Well, curses are far too tricky to deal with. There's no one specific solution to get the bad juju out of this team.
Right now, things aren't good for the Yankees. Really, the best way to get that curse to disappear is to buck up and get over it.
Some will say curses are not real. Something is going on with the New York Yankees and there probably is a logical explanation.
But we're Yankees fans. There's no logic here. Amongst all these curses, there is one major blessing to come out of this: we all stick together.