With all the injuries taking hold of the New York Yankees, Greg Bird is one who's hanging in there while offering up leadership to boot.

Greg Bird? A leader for the New York Yankees?
How about we wait for him to participate in an entire season without succumbing to injury, huh?
I know that is the gut response to a suggestion like that and yeah, it absolutely makes sense. Greg Bird has yet to complete an entire season in the Bronx, let alone show that he can be trusted in the lineup.
So far this year, injuries have been the major story. In fact, without certain injuries occurring, Bird might have found himself starting down in Triple-A Scranton rather than donning pinstripes.
Seven games into the season, Bird is still showing signs of life both in the field and at the plate, something the Yankees haven't seen in quite some time from the sweet-swinging lefty. While that's great news on all fronts, it's the little things that Bird is doing that make his resurgence so much more impressive.
Again, Bird may not have the service time that he should due to unfortunate circumstances. However, that doesn't mean he can't be a leader for this team, especially with what he's been doing lately.
So far in five games in the 2019 season, Bird is batting .222 with one home run and one RBI. While not stellar, he is not even close to the lowest batting average on the team so far. With a 1-for-3 afternoon in Baltimore, Bird's at-bats were far more impressive than was recorded.
Let's start with Greg Bird's attempt at a bunt earlier in Thursday's game. With the shift on in full force, no runners on and two outs, Greg Bird attempted to drag a bunt down the third base line. Oh, did we mention the Yankees were also down 4-2 at the time?
Later in that same at-bat, Bird took was the defense was giving him and promptly adjusted his swing to place a perfectly positioned ball over the infield and right in front of the right fielder.
Of course, after that, he went from first to third on a DJ LeMahieu single, setting the Yankees up for Gleyber Torres's second homer of the day to give the Yankees the lead for good.
Okay, Greg Bird had ONE good at-bat. What's so special about that?
Actually, all season long he's been stringing together some pretty good at-bats, taking what the pitchers are giving him and making it work for his style of play.
There. That's it. No, Greg Bird is not the fiery leader you might be thinking about. He leads by example for the 3-4 Yankees who struggled to get their bats going.
Maybe Bird doesn't get a hit every time but he's accomplishing something that not many players have figured out just yet. He is adjusting his swing and his style of play instead of simply relying on what has always worked for him.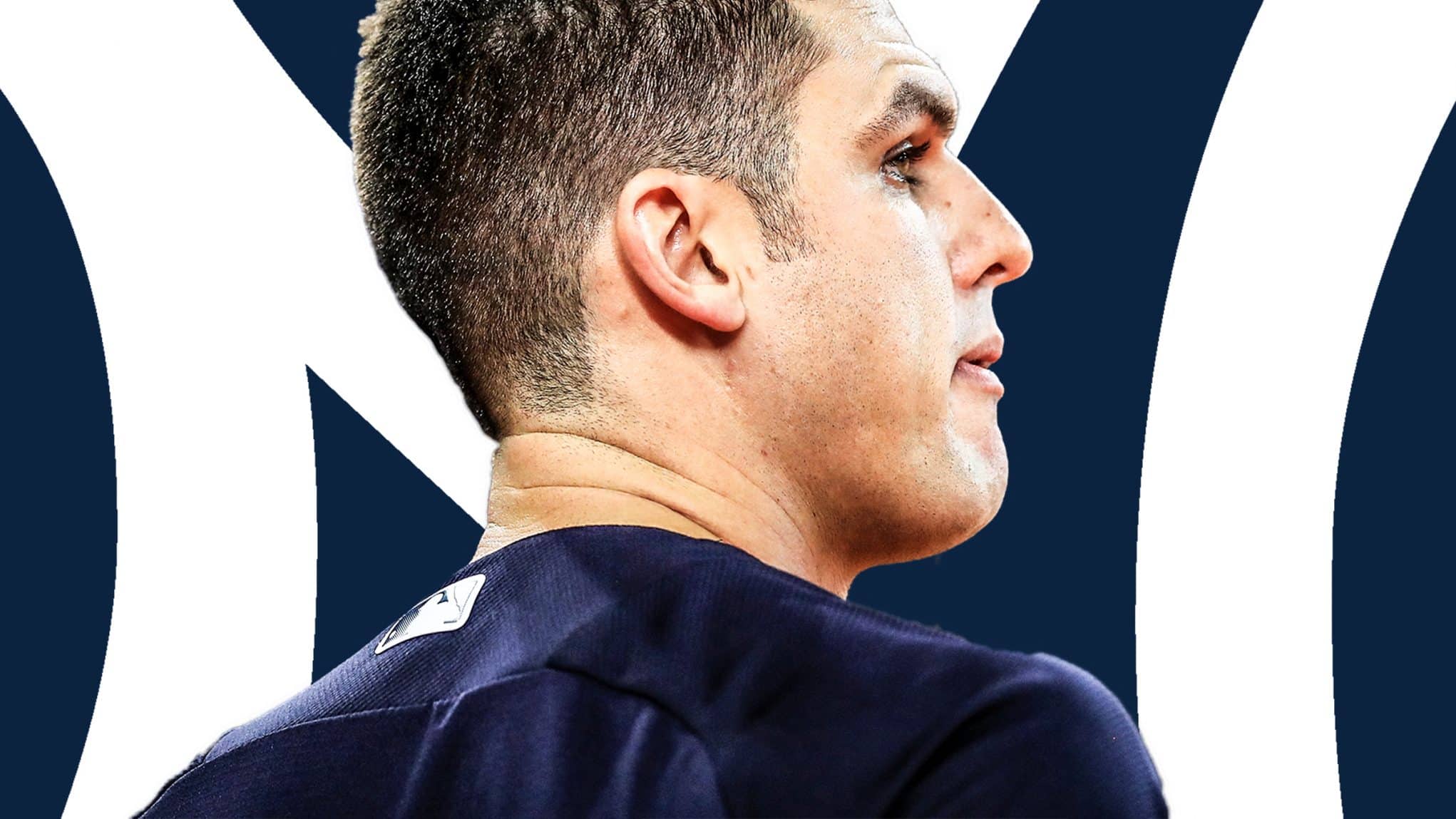 Guess what? What has been working for the Yankees in the past has not been working as of late. Instead of crushing home runs and getting hits with runners in scoring position, the Bombers are more like the Bummers. They can't seem to hit their way out of a paper bag for the majority of their games.
Greg Bird knows that things haven't been working so he's making moves to adjust. He isn't going to just continue playing his game because, right now, there's no positive outcome. Isn't that the definition of insanity? Doing the same thing over and over again and expecting different results?
Greg Bird, ironically, is the only player who is making a conscious effort to make adjustments during the game.
He doesn't bunt. But if the defense is giving him a wide-open path down the left field line, he's going to try it.
He pulls the ball consistently … almost religiously. But with an outside pitch and an open gap in right-center field, he'll take that hit any day.
He isn't a runner. But if the opportunity presents itself to get closer to home plate when the offense is struggling, he becomes a solid runner.
That's something that a lot of their younger players could and should certainly learn from Bird. He may not be the one with the highest batting average but he's constantly making efforts to adjust and find a way to succeed.
While the Yankees are starting to heat up again, it seems like playing their game will be more than enough. But when the going gets tough, and it likely will at some point during this lengthy season, Bird has the right mentality to overcome. Sometimes playing your game won't always work. You have to be willing to change some things up.
People can say whatever they want about Greg Bird. Many will say he's a fraud, a poser, a Triple-A player. However, they can also say he's a fighter. Because that's exactly what he's shown so far this season.
While Greg Bird's game is fun to watch, it's been a pleasure seeing him make changes to make him a threat to every opponent. Maybe the rest of the New York Yankees lineup can do the same.