Get the popcorn ready—a few movie-worthy narratives could unfold over the course of the New York Yankees' 2019 season.

The MLB started 2019 with a cinematic flourish when Ichiro retired after two final games in Japan. Even more drama is sure to follow, and the New York Yankees may deliver a few compelling moments of their own by season's end.
The Bronx cast is led by a second-year manager under enormous pressure to win. They possess additional plotlines built around castoffs, screwed-over youngsters in the minors, and an epic rivalry with that despicable team in Beantown.
In case you're confused, I'm talking about Troy Tulowitzki, Tyler Wade, and the Boston Red Sox—in that order.
Every season is a must-watch production, but this year could feature some extra-climactic story arcs. I've thought of three potential plots that could end up being optioned by Netflix someday, but there are many more possibilities.
Here goes nothing.
A 1961 rerun
One of the greatest stories in Yankees history is a tale of power-hitting teammates Mickey Mantle and Roger Maris battling for a home-run crown in 1961. Now it's 2019, and the Bombers feature another pair of sluggers who are certainly capable of dueling for dinger supremacy.
I'm referring to prolific bashers Aaron Judge and Giancarlo Stanton, of course.
In 2017, when Stanton was still a Miami Marlin, the two combined for 111 bombs. That's a mere four short of Mantle and Maris' 115 in '61, accumulated as the two chased Babe Ruth's then-record 60 homers.
The 61 long balls Maris hit still stand as a New York record.
It's not hard at all to imagine a similar race between Stanton and Judge this season, this time coming after Maris' mark.
If the season plays out that way, Billy Crystal might even sign on to direct a sequel to his 61* hit.
Farquhar to the rescue
Another amazing storyline is currently percolating in the Bombers' farm system in the form of reliever Danny Farquhar.
The 32-year-old right-hander gave the baseball world a scare in early 2018 when he suffered a brain aneurysm in the Chicago White Sox dugout.
Fortunately, he survived; however, his doctor wouldn't allow him to return to the field that season.
New York signed Farquhar to a minor-league deal in January and gave him his first game action since his near-death experience. He didn't make the Opening Day roster, but don't bet against him finding his way back to the big-league mound before 2019 is in the books.
Many believe the Yankees have assembled the bullpen version of an Avengers movie. Aaron Boone could face harsh criticism if he doesn't maximize his relief advantage, which could lead to overuse and injuries.
That would open the door for Farquhar to swoop in and play an important role in a title run.
I picture Game 7 of the World Series going into extra innings. The Yankees eke a run across in the top of the closing frame, and Farquhar, the only pitcher left in the pen, is called upon to get the final three outs.
From brain surgery to World Series savior. Now that's a movie.
Bookend championships for CC
Finally, the curtains are closing on CC Sabathia's career, and the Yanks have an opportunity to send him off in a truly special way.
Sabathia signed with the Yankees ahead of the 2009 season. He then led the team to its 27th championship. They haven't made it back to the World Series since.
The hefty lefty has declared 2019 to be his last hurrah. What better parting gift could the Bombers offer than a second ring? Also, how fitting it would be that his first and final seasons in New York ended in ultimate victory.
Barring a disaster, Sabathia is set to pick up his 250th win and his 3,000th strikeout this year. However, those moments shouldn't comprise the closing scene of the CC Sabathia biopic.
No, CC: A Decade in Pinstripes must begin and end with Sabathia hoisting the Commissioner's Trophy.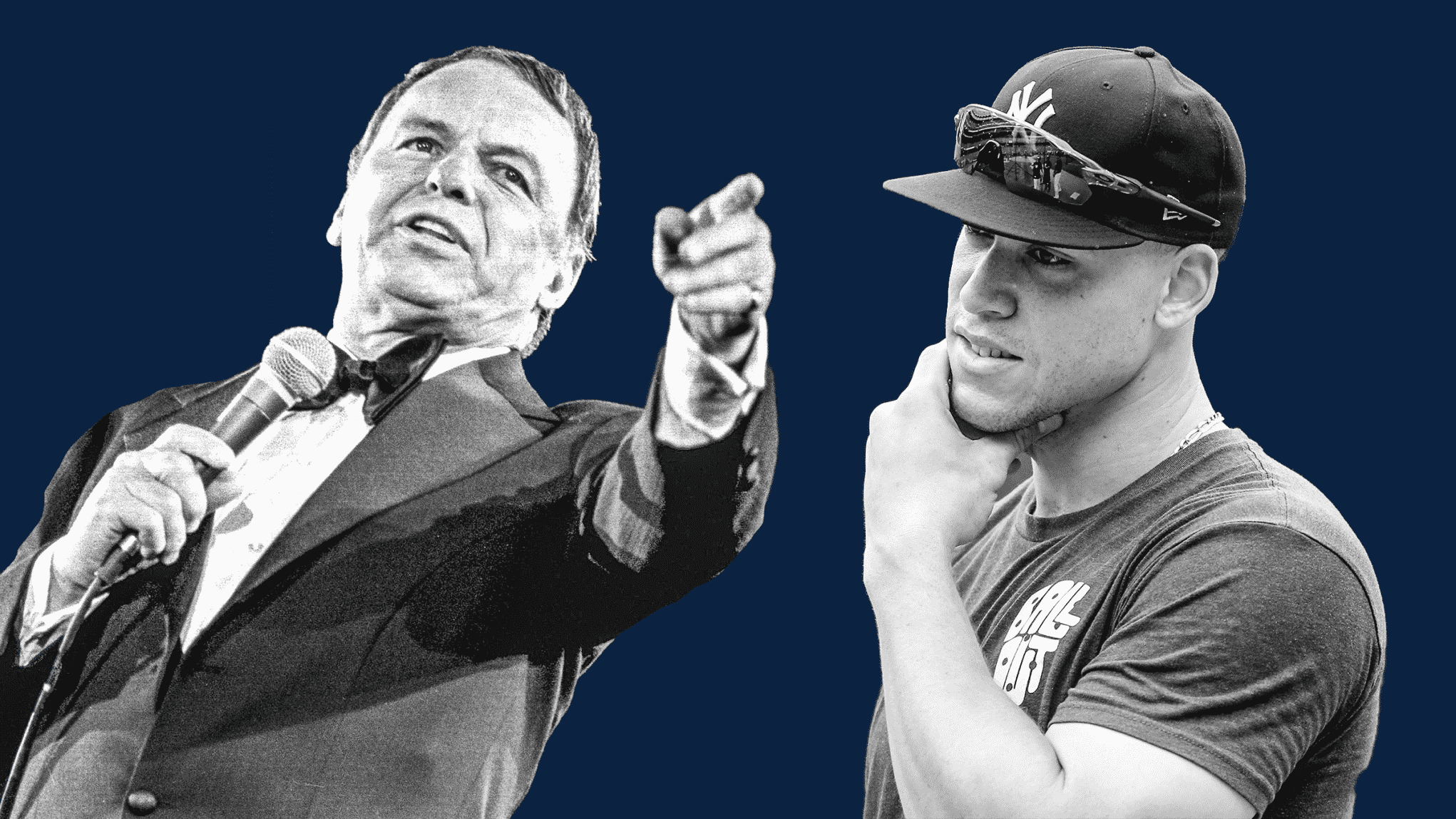 The final scene
There are more unrealistic scenarios that could play out—although probably only in fans' daydreams.
The Yankees could play yet another Wild Card game, but this time their opponent could be the Toronto Blue Jays. In this story, Troy Tulowitzki steps up to the plate with two outs in the bottom of the ninth, bases loaded and Bombers trailing by three runs.
Obviously, he hits a grand slam and then comically thanks the Jays for the $19 million they paid him to beat them.
Alternatively, Tyler Wade pushes his teammates downstairs and shatters knee caps with a bat until he gets himself called back up to the Bronx. That one's more of a horror story in which Didi Gregorius returns early from his injury to heroically defeat Wade and reclaim his rightful place at shortstop.
Yeah, I've gone too far with this.
All I'm really trying to say is that I'm excited baseball is finally back. I don't need bench-clearing brawls or half-a-million-dollar beanballs to watch every inning. However, the 162-episode seasons never fail to deliver all manner of scintillating twists and turns.
I'm spending this season on the edge of my theater seat.