Thursday marks the first day of the season for Major League Baseball and the New York Yankees. Who will be responsible for some of the firsts this season?

Ah, the crunch of the infield dirt. The picture-perfect outfield grass, perfectly trimmed. The smell of the outfield grass … a scent that smells like home and an adventure all at once.
That is the start of the Major League Baseball season. For 162 games (and more for a few lucky fanbases), this will be the story of our lives. Each game, a new chapter. Up until the final, thrilling conclusion, fans are encouraged to enjoy the ride.
The New York Yankees kick off their regular season on Thursday afternoon in the Bronx and with it comes a host of incredible expectations for this team. The journey kicks off against the Baltimore Orioles and hopefully ends with a parade.
In this first game, there are bound to be some firsts of the season. First call to the bullpen, first put-out, first home run. Likely to happen in the first game? With this Yankees lineup, oh yes.
Let's make some predictions on some of the firsts of this exciting 2019 season:
First Home Run:
Will this happen in the first game? There is no doubt in my mind. The New York Yankees have the manpower to make it happen.
With that in mind, there are so many options when it comes to who will crush that first bomb, eliciting Stadium-shaking cheers from the crowd. But there truly is one and only one realistic option.
Last year it was newcomer Giancarlo Stanton. This year it will be the man and the legend, Aaron Judge.
Judge has been absolutely smoking home runs, both to left and to the opposite field. He is already in mid-season form and he is raring to get to the Bronx to chase that elusive World Series title. Book it: Aaron Judge will be the first in pinstripes to go deep.
First Call To The Bullpen:
While the Yankees are insisting that an opener will probably be utilized at some point during the season, it won't be happening on Opening Day.
Masahiro Tanaka will be taking the mound in place of the injured Luis Severino so a good six innings will be likely from the righty. But when it comes time to make that call to the bullpen, the first pitcher they'll call on will be Jonathan Holder.
Last year's first pitcher out of the 'pen was Chad Green but he hasn't been himself as of late. With a less than stellar spring training, he is going to be utilized but not quite to the same extent as he was in 2017.
Holder had a very impressive spring and, as referenced last season, has truly worked his way up on Aaron Boone's list of trusted relievers. If it was later in the game, you know Boone would want to show off his shiny new toy in Adam Ottavino. However, the realistic option would be calling on Holder first.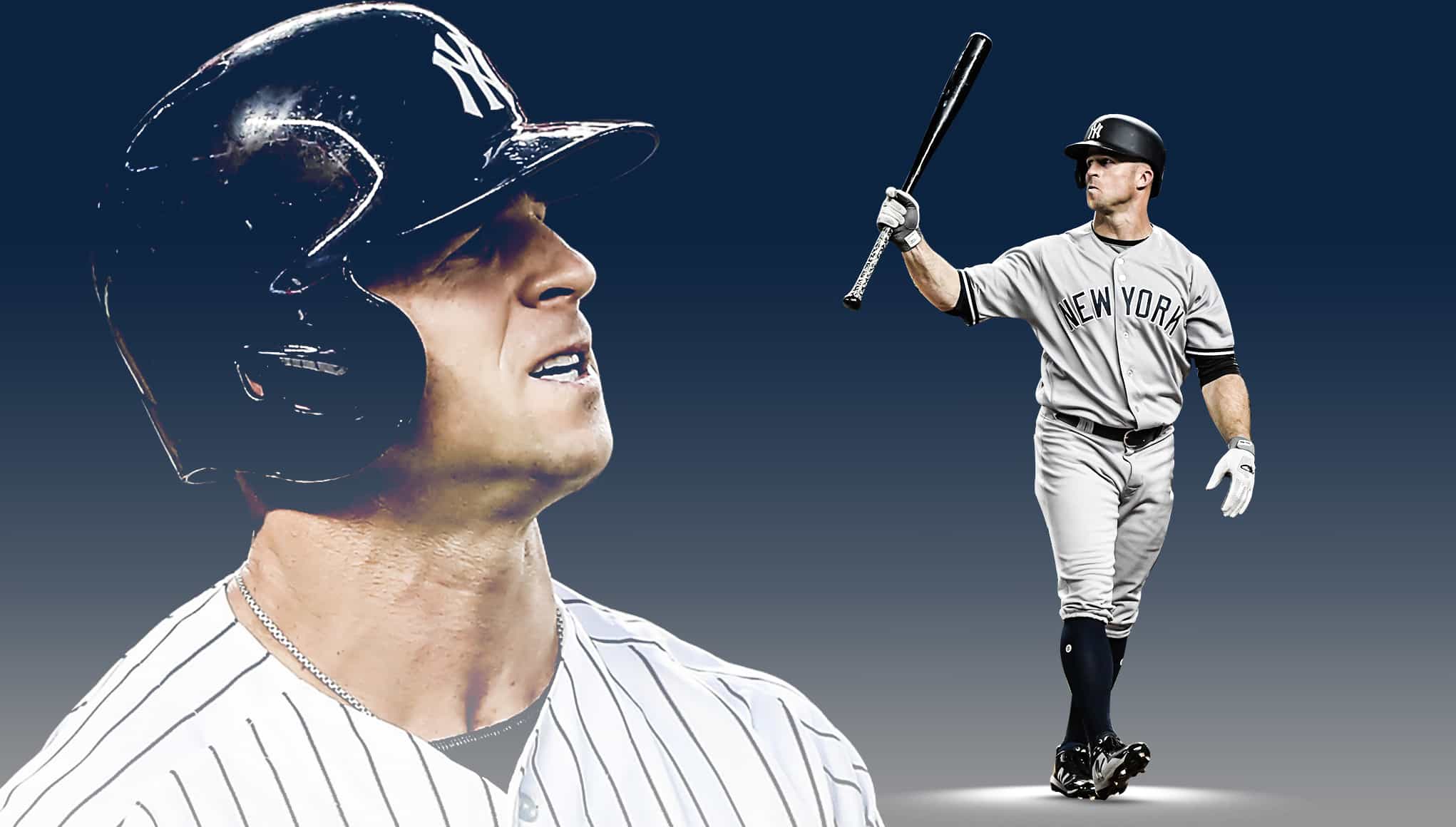 First Stolen Base:
With Tyler Wade's public demotion, there goes one choice down the drain. The next best and most realistic option? Brett Gardner.
The outfielder still has speed left in the tank and he once he gets on base, he'll be able to swipe yet another base to add to his total in his career.
Will it happen in the first game? That is still to be determined for the Bombers. Last year the first stolen base came from during their sixth game of the season. That came courtesy of an unlikely source in Tyler Austin.
Gardner is a more realistic option, especially with Didi Gregorius on the shelf and Wade rotting away in Triple-A. Let's see what this old outfielder has left in him this year.
First Hit With RISP:
Guys, there really is only one solid answer to this one and it is definitely Miguel Andujar.
The Rookie of the Year runner-up has shown that his bat is not slowing down and his sophomore year should be no exception. Miggy will be coming through in the clutch once again so this one shouldn't come as a surprise.
First Mention of Spring Training Injuries:
With Michael Kay, this is happening before the game even starts. We all know this.
This goes right along with a meltdown from Yankees Twitter.
Ah, baseball season. Full of so many firsts to look forward to. It'll be exciting to see what happens with the New York Yankees as this season kicks off.