Nevermind the actual future of the AAF. It's genuine fun while boasting many former New York faces is the real sticking point.
Diehard football fans can't help but glance at an AAF (American Association of Football) game.
It represents yet another attempt to have football become a year-around sport. The greater New York fan can reminisce about some failed yet entertaining leagues that began to surface nearly 50 years ago.
Over the past two weekends, the game has proven that it has a certain allure without kickoffs, extra points, and a shortened play clock. A heightened pace certainly can be somewhat appealing.
Yes, there are plenty of unrecognizable names to the average fan, but there also have been some eye-popping plays along the way.
To the average Giants' or Jets' fan, there will be some names that catch your attention. In last Saturday's Atlanta-Arizona game, former recent Jet free agent quarterback John Wolford—a third-string candidate cut after the final preseason game this year—was on center stage. The NFL castaway leads the league in touchdown passes and is third in the league in yardage
Nick Folk, whose free agency after the Jets didn't work out, again has shown his strong leg in the desert. Jhurrell Pressley, who was on the Giants' practice squad last season until early November, is the third leading rusher.
Atlanta employs quarterback Matt Simms, who had a cup of coffee with the Jets among other teams, and Dylan Donahue, whose once promising Jets' career was squelched by two DUI charges.
Former controversial Jet quarterback Christian Hackenberg was supposed to find new life with the Memphis Express as a ticket back to the NFL, but he has been relegated to the bench after another of his subpar performances.
The league is littered with players who either couldn't make an NFL roster or ones that had a brief stay on one. It doesn't appear to be a triple or double-A farm team for the big league. Yet, players like Wolford and Folk could find their way back.
In 1974, the World Football League took a different approach with summer to winter football beginning in June. Its rosters were filled with a majority of NFL players who were recently retired or in the twilight of their careers, looking for a quick payday toward their golden years.
The new league's timing was perfect as the NFL Players Association was pursuing higher salaries before an eventual two-month strike began before the season.
Howard Baldwin brought a WFL franchise to New York and called them the New York Stars. He chose Vito "Babe" Parilli—mostly recognized as Joe Namath's backup—as their head coach.
The roster quickly was filled with former Super Bowl 3 legends George Sauer, John Elliott, Randy Beverly, John Dockery and Sam Walton along with some other aging stars.
If you're a diehard Jets' fan, this was great. Some of the players who made your dream come true were in a different venue, and the regular NFL season was around the corner.
TVS Sports, remember them? And Home Box Office broadcast the Stars' games and the immortal John Sterling and ex-Jet Matt Snell handled the broadcast duties.
The Stats played at Downing Stadium on Randall's Island, used primarily for Columbia's games and drastically in need of repair for its 20,000 seat capacity.
Like the AAF, the WFL initially drew interest as a new toy in the market, but the novelty soon became old as finances got in the way.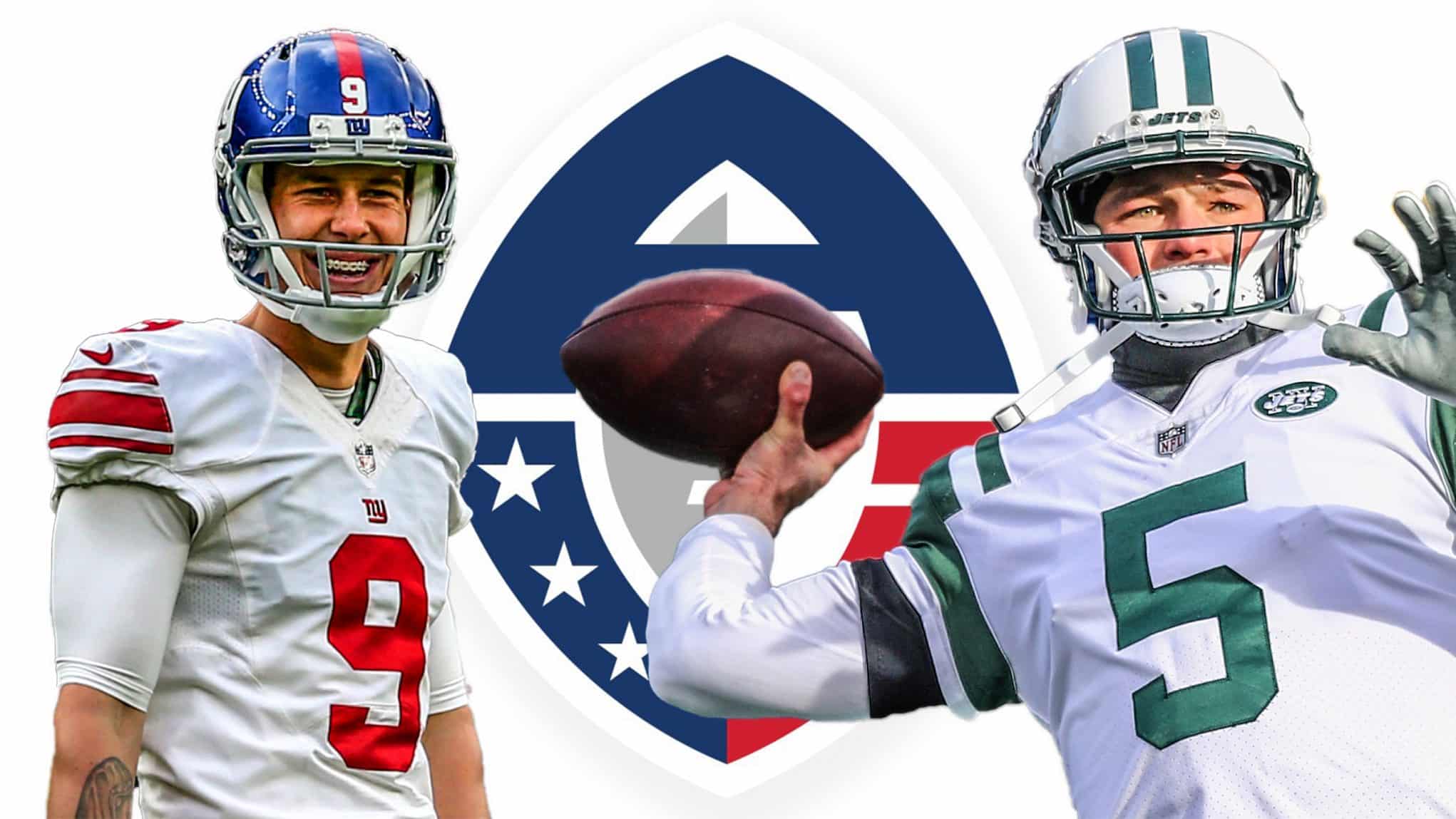 The Stars left New York in early November and moved to Charlotte. Less than a year later, the 13-team experiment was over.
New York-New Jersey would later make their mark for three years in the USFL with Herschel Walker beginning the headliner and ex-Giant Maurice Carthon doing his apprenticeship there.
History suggests the AAF will have another short lifespan. However, they recently had a better rating than the NHL, if that is a major mover.
New Yorkers will get another taste of offseason football when the XFL resurrects itself in February 2020.
Whatever the case, football out of its typical season can be fun, especially if money and lack of interest don't get in the way.