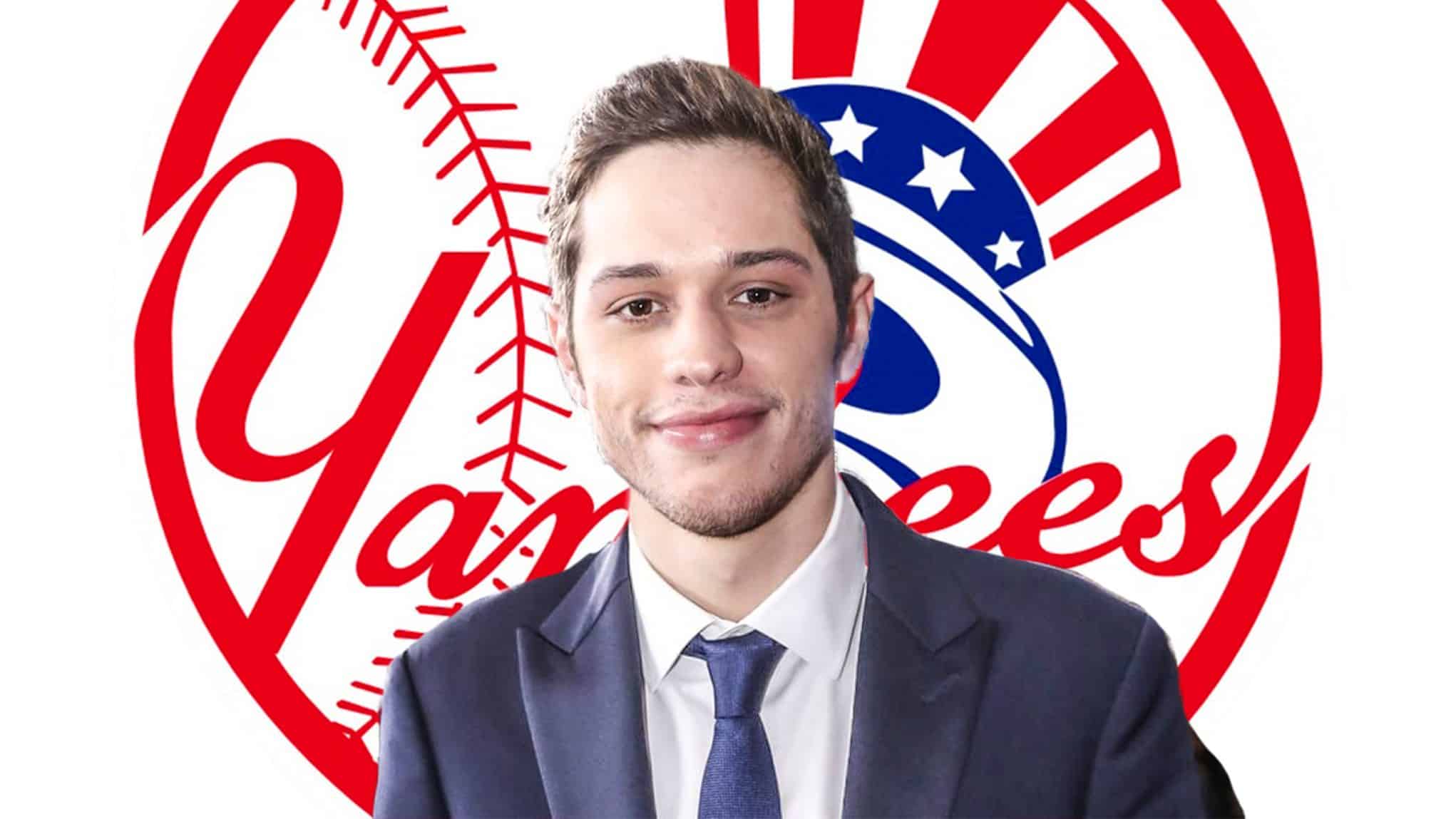 Personality Pete Davidson, who grew up a New York Yankees fan, reveals his favorite baseball moment with ESNY's Mike Vivalo.

Ariana Grande, Kate Beckinsale, the New York Yankees. There's no chance in the world I'd be choosing from one of the three.
Would Pete Davidson even choose? Tough. Close call if forced with that proverbial gun to the head.
Nonetheless, last May, ESNY's Mike Vivalo caught up with the Saturday Night Live cast member while with Yankees voice Michael Kay.
When asked what his favorite Yankees moment was, Davidson had nothing. He dug deep, but too much winning has gone down throughout the 27-time World Series champions' lifetime.
"They win all the time". Just like you Pete, just like you. @EliteSportsNY @TalkinYanks pic.twitter.com/B0iQZb6m5e

— Team Vivalo (@TeamVivalo) March 5, 2019
"I don't know," Davidson said. "They win all the time."
Davidson grew up a Yankee fan.
Born on Staten Island, New York in 1993, he grew up closely with the Staten Island Yankees. On occasion, he's professed empathy for Mets fans. He could never wrap his head around the idea of a New Yorker choosing the Mets over the Yankees (if having a clear-cut choice in the matter).
On Sunday, Davidson made waves by attending the New York Rangers-Washington Capitals game with Kate Beckinsale.
Pete Davidson and Kate Beckinsale seem like huge NHL fans based on this pic from last night's Rangers game. pic.twitter.com/mnRXO8qTh2

— Jimmy Traina (@JimmyTraina) March 4, 2019
Grande, Beckinsale, Rangers, Saturday Night Live … forget about the New York Yankees winning; Pete Davidson just can't lose.