DJ LeMahieu's signing with the New York Yankees was widely applauded. It could be the opposite if he isn't used properly.
The New York Yankees do not deserve DJ LeMahieu.
That's a pretty bold statement to make, especially this early in spring training. The final 25-man roster isn't even set. Most players are still shaking off the offseason cobwebs. Decadent breakfasts have been put aside for protein shakes. Instead of hours of video games, hours of training and practice rule the schedule.
And LeMahieu, despite his accomplishments, will probably serve as a super-utility man. This is the case despite his having been the Colorado Rockies' starting second baseman the past five years. Even worse, it doesn't have to be this way.
The New York Yankees could easily make LeMahieu a regular player. It's just a matter of the front office seeing past another high-upside move.
The Coors effect
Now, despite DJ LeMahieu's career accomplishments, perhaps the Yankees are right to use him in this manner. The man won the 2016 National League batting title by hitting .348, but remember, he was playing for Colorado. That made his home stadium the notoriously hitter-friendly Coors Field.
For context, LeMahieu is a career .330 hitter at home compared to .264 on the road. That isn't bad by any means but is a testament to just how great hitters have it in Coors Field.
That means as exciting as the Yankees signing LeMahieu was, expecting him to hit like he did with the Rockies is unrealistic.
Except, hitting isn't everything. The Yankees employ the largest analytics staff in baseball. This means strong defense is emphasized just as much as hitting.
Enter LeMahieu again, who won three Gold Gloves at second base while with Colorado. He has a career DRS of 67 at the position along with a 26.5 UZR. His strong contact-hitting, plus the Yankees' need for an infielder, makes him an even stronger fit.
Sadly, New York's current roster makeup could rob LeMahieu of making a large impact.
A tale of two signings
Let's go back to Jan. 14, when the Yankees signed DJ LeMahieu to a two-year, $24 million contract. It was an odd move, but one which made sense. Not only could LeMahieu play second base, but also third and first. Moreover, with Didi Gregorius out recovering from Tommy John surgery until the summer, stockpiling dynamic infielders was a smart move.
However, the Yankees added another interesting infielder ten days before signing LeMahieu. Former All-Star Troy Tulowitzki was signed for the veteran minimum, simply for the upside after he missed all of 2018 with heel surgery.
In New York's case, the move made sense for one reason. If Tulowitzki worked out, he would be a fine placeholder until Gregorius returned. If not, he could be released at a minimal cost.
The problem is if Tulowitzki keeps hitting the way he has been, DJ LeMahieu will get lost in the shuffle. That, Yankees fans, is unacceptable.
The crowded infield
Such is the dilemma manager Aaron Boone faces. Miguel Andujar has third base locked down, and Greg Bird and Luke Voit are running neck and neck for first base. As of now, if Opening Day was tomorrow, Tulowitzki would be at shortstop with Gleyber Torres manning second.
Given how Boone sees LeMahieu as a backup first baseman, this would make sense. Moreover, given Tulowitzki's injury history, he isn't going to be playing every day of the week. This opens up at-bats for LeMahieu and allows him to stay sharp and fresh both at the plate and in the field.
Just one question. Even with Tulowitzki batting .500 in Spring Training with a pair of homers and four RBI, what's stopping Torres from sliding over to shortstop and LeMahieu starting at his natural position?
The short answer: nothing. Boone could easily field that lineup on a regular basis and the Yankees likely wouldn't be any worse for the wear. At this point, it's just a matter of how everyone performs the rest of camp as the top pitchers' leashes get longer.
Worst-case scenario
That brings the conversation to this, the absolute worst case scenario. Suppose both Bird and Voit play well enough in Spring Training, both warrant a spot on the Opening Day roster. Ken Davidoff of the New York Post explored this very possibility in case it does happen. Short version, Giancarlo Stanton makes more starts in the outfield, allowing Bird and Voit to switch off between first base and designated hitter.
The problem, as I covered Saturday, is Troy Tulowitzki. Even if he keeps up his current pace into the regular season, he'll be yesterday's news once Gregorius comes back. This would put Torres back at second base, where he posted a DRS of -1 and -7.7 UZR in 2018 compared to DJ LeMahieu's career marks at the position.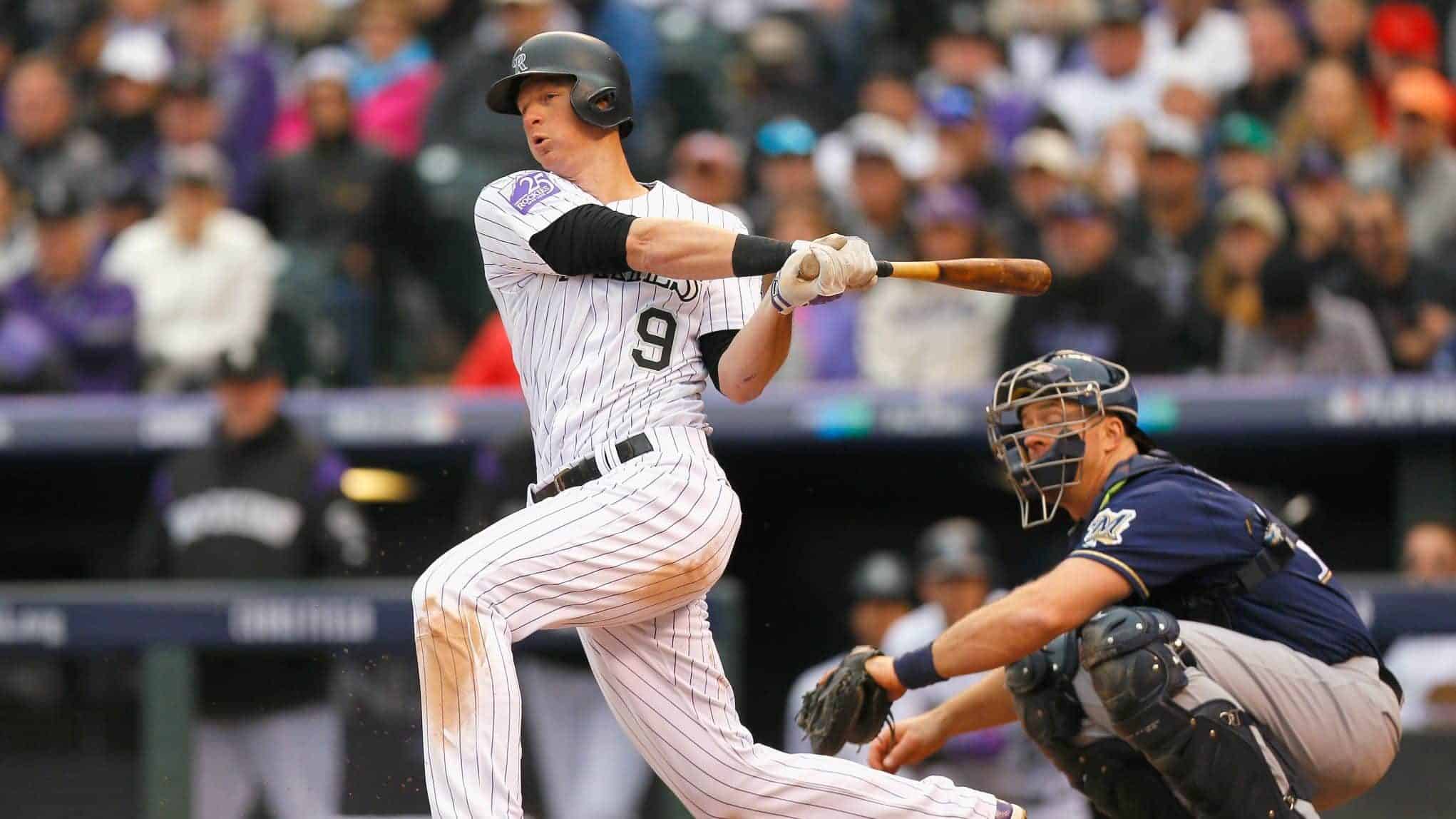 That means, for the time being, the Yankees are in an awkward infield love triangle. Look at it this way. Boone is The Graduate's Benjamin Braddock, just wanting to find his way in the world as the Yankees' manager. That makes Troy Tulowitzki the sultry Mrs. Robinson, who can give Boone what he needs in the meantime, but really isn't going to be around for long.
LeMahieu, meanwhile, is Elaine. His future in Boone's lineup is uncertain, but he will undoubtedly give his best day in and day out instead of just using the pinstripes as fuel for a comeback. Sadly, in this case, the Yankees seem to be enjoying the cheap thrill of Tulowitzki rather than the full package LeMahieu offers.
Final thoughts
That isn't to say DJ LeMahieu's Yankee tenure is doomed already. He's a hard worker and could wind up adjusting well to whatever role Boone gives him, be it starter or platoon/depth guy.
The problem is LeMahieu is so much better than that, and GM Brian Cashman knows it. He has two choices. He can roll with Tulowitzki until Gregorius comes back and reap the benefits of a high upside move, or he can do the right thing and let him go in favor of a Torres/LeMahieu middle infield.
Given what LeMahieu brings to the table, the decision should be easy. Otherwise, his talents will go criminally underappreciated and he could wind up wanting out, preferring a destination where he'd be better valued.
Your move, Cashman.