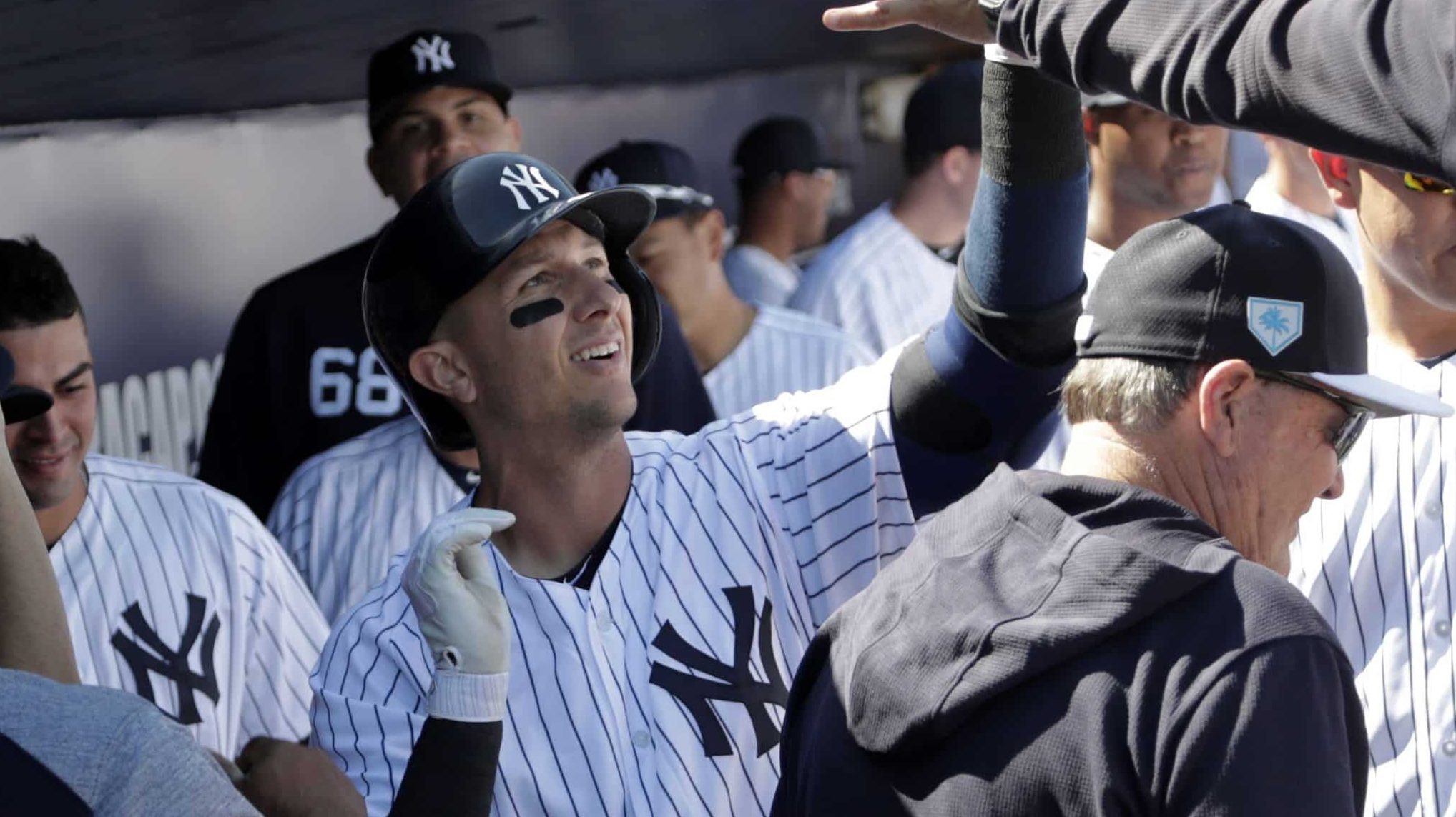 New York Yankees shortstop Troy Tulowitzki smacked his second home run of spring training early Thursday afternoon.
It's been a stellar start to the spring for New York Yankees shortstop Troy Tulowitzki, who, yet again, went yard for the second time.
Similarly to his debut, the scoring started early for the Yanks who were led by an Aaron Judge double, once again, in the bottom half of the first inning.
In the 1st:
Judge with a deep double ? Tulo with a deep homer. pic.twitter.com/KeDyU9GwED

— New York Yankees (@Yankees) February 28, 2019
Tulo ensued with a mammoth blast out of George Steinbrenner Field in Tampa, Florida. Tulowitzki, in his first four spring at-bats, has homered twice.
The oft-injured veteran also looks in terrific shape following his release from the Toronto Blue Jays just a year ago.
That's two for Tulo this Spring ✌️ pic.twitter.com/GAsf1E3RPE

— New York Yankees (@Yankees) February 28, 2019
It's been a long winding road for the once perineal MLB All-Star. When the Blue Jays released him in December, there was a lot of speculation involving his heel issues and whether or not it would completely derail his career.
In his three years with Toronto, all of his numbers took a heavy nosedive. He dipped from a .299 hitter with Colorado to a .250 mark north of the border. His power numbers also simultaneously declined across the board, making him look to be half the player he previously showcased.
This spring he looks like he is in pretty solid shape early on, but at the end of the afternoon it's still spring training and no one — I mean no one — should be on their high-horse for Tulo's performance just yet. With his lingering heel problems and overall injury history, it makes trusting his durability a difficult thought to overcome.
After the first workout Aaron Boone said "he looks like Troy Tulowitzki."

Already 2 home runs this spring and looking smooth in the field, that's a true statement.

His HR today off Steven Brault, worked count from 1-2 to 3-2 before crushing 3 run homer.

— Sweeny Murti (@YankeesWFAN) February 28, 2019
Of course, Aaron Boone has to say he looks in shape due to the notion everyone in the spring is "in shape." But it will really only matter when Opening Day hits and he needs to assume the everyday shortstop role until Didi Gregorius's return. Which, depending on his rehab, could be longer than expected. In any event, watching Tulo in the lineup during the early-season months is a very realistic possibility.
Good news for Troy Tulowitzki is that it's early March and he has a lot of time to get in shape. The bad news is that it's also a long time he needs to stay healthy.