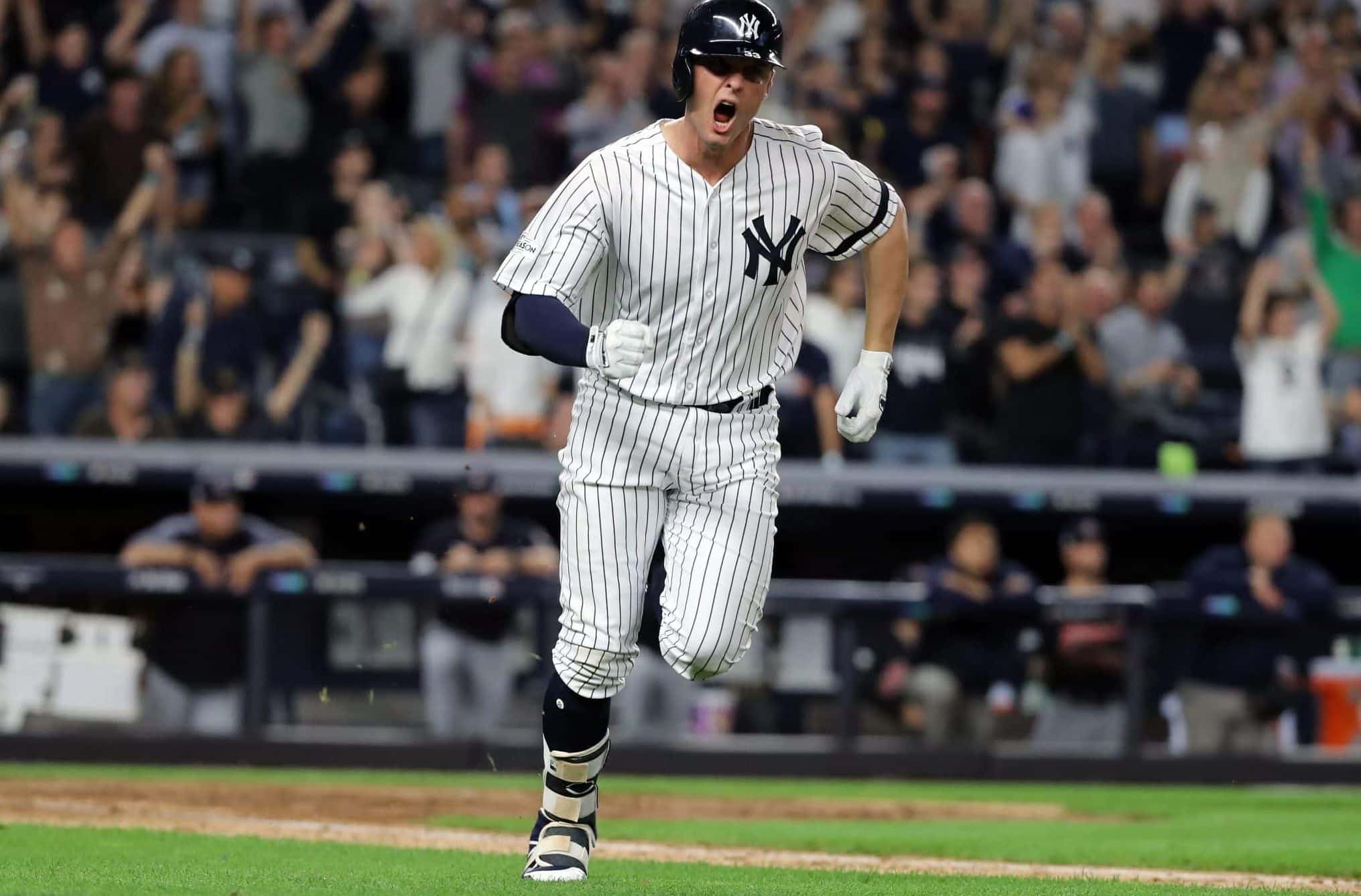 You thought choosing between Greg Bird and Luke Voit for first base was going to be an easy choice for the New York Yankees? Think again.

Two spring training games in and the New York Yankees have more questions than answers when it comes to who will own first base.
Last season, it seemed like Luke Voit was the shoo-in to man the coveted power position in the Bronx. But don't count out Greg Bird, who has much to prove and is already starting to rake.
Bird saw action in Saturday's contest again the Boston Red Sox, going 2-for-2 at the plate. With a single and a double on the afternoon, Bird showed he's ready to start raking.
Of course, Bird is always pretty solid in spring training, especially since he smashed eight home runs in the league in 2017. But right now, Bird is not going to just lie down.
"I felt smooth and easy, so that's nice," Bird said according to New York Daily News' Kristie Ackert. "I didn't feel like I did too much and I didn't feel like I had to. I just took my swing."
So, we see Greg Bird with a two-hit performance. Now, it's Luke Voit's turn.
Voit started in Sunday afternoon's contest against the Tampa Bay Rays, crushing a three-run home run and an RBI single in the Yankees' 8-5 victory.
LUKE VOIT IS MY FIRST BASEMAN pic.twitter.com/tYTPUblhI9

— 28 in 2019 #TeamMeredith (@YANKEESNATlON) February 24, 2019
Things just got a whole lot more interesting.
While other players are working hard at earning that roster spot for Opening Day, Voit and Bird have the most to lose. With talk of DJ LeMahieu serving as the backup first baseman, the likelihood of both Bird and Voit in the majors to start the year is slim.
So who will win?
Time will tell for this one but Voit has the advantage…and he already has driven in four runs. Your move, Bird.
Also, this is going to be so much fun to watch. And they say spring training doesn't mean anything.