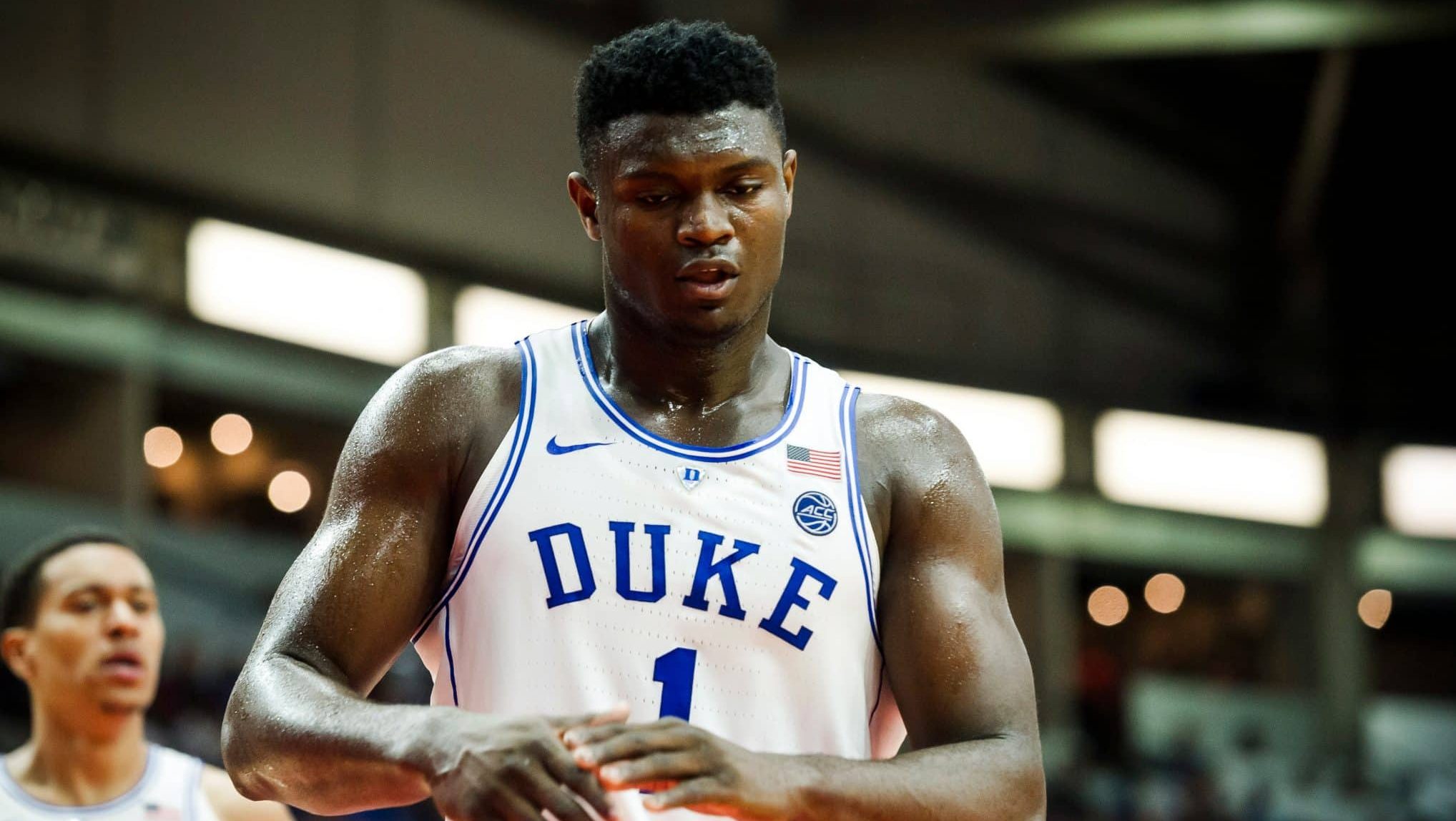 The anticipated matchup between Duke and UNC began with Zion Williamson suffering an odd injury in the opening seconds.
There's no question about it. Zion Williamson is the biggest star in college basketball. He is must-see television anytime he steps on the court.
Unfortunately, when Duke University and the University of North Carolina clashed in Cameroon Indoor Stadium, the game's brightest star played for mere seconds before suffering a strange injury. As Williamson was ready to make a cut, he's Nike sneaker burst and he went down clutching his knee.
ZION BUSTED THROUGH HIS SHOE ? @ZionW32 (via @theACCDN) pic.twitter.com/GQXJHgTZvY

— Overtime (@overtime) February 21, 2019
Even Williamson's injuries are captivating. This is the last thing anyone wants to see for Williamson. There is almost zero doubt that Zion will be the first overall pick in the NBA draft. It would be downright tragic if he suffers a major injury that would hurt his chances to play at the next level.
College athletes are amateurs and each player plays for the love of the game. Meanwhile, everyone else around the athletes makes money hand over fist. That includes the NCAA, the universities, the shoe companies, and everyone in between—except for the athletes, of course. The average price for a ticket for this game was somewhere around $3,000.
Duke-UNC is one of the most storied rivalries in all of sports. North Carolina jumped on the Blue Devils early and cruised to an impressive 88-72 victory on the road. Williamson's early exit certainly played a significant role in Duke's lackluster performance.
Even President Barack Obama, who was in attendance for the game, noticed Zion's shoe.
"His shoe broke." pic.twitter.com/FAtpaF5uAt

— Chase Hughes (@ChaseHughesNBCS) February 21, 2019
The severity of Williamson's injury is still unclear. More to come on this developing story.