LeBron James and Giannis Antetokounmpo have some tough decisions to make in the first NBA All-Star Game draft, but ESNY has them covered.

Editors note: I went toe-to-toe with our NBA columnist Collin Loring to figure out who would pick the better All-Star roster. Collin assumed the role of LeBron James and all 5-foot-9 of me became Giannis Antetokounmpo for this draft.
With the first pick of the All-Star draft, I'm taking Kawhi Leonard for a number of reasons. He's on an MVP and Defensive Player of the Year campaign, and back to being a top-5 player in he NBA. Leonard is averaging 27.3 points and 7.9 rebounds, both career-highs. And oh yeah, the Los Angeles Lakers would love to sign him in the offseason. Let the tampering begin.
Team Giannis Antetokounmpo — Kevin Durant
I wasn't 100 percent sure how I was going to approach the first pick. But once Collin—I mean LeBron—took Leonard it only made sense to match with Durant. James, Leonard, and Durant might be the three best players in the league. They're top-five for sure. It's impossible to go wrong with Durant.
Secondly, I'm taking James Harden, the NBA's leading candidate for MVP. While Leonard is one of the league's better defenders, Harden is without a doubt the league's best player offensively. He's on an incredible streak, and is coming off a month of January where he averaged 43.6 points per game!
James, Leonard, Durant, Harden, and one other guy (I'll get to him later) make up the top five of the league right now. Once Leonard, Durant, and Harden came off the board, the only logical choice was the dominant center. Not that anyone is planning on playing any defense in the All-Star Game, but Antetokounmpo and Embiid protecting the rim means there will be no easy buckets.
George is an easy choice for team LeBron, as there's already a high emphasis defensively. Currently, amidst the best year of his career, George is outplaying the 2017 MVP in teammate Russell Westbrook. He's averaging an absurd 28 points and 2.3 steals per game. Not to mention he and LeBron having longed to play for each other, making this selection a no-brainer.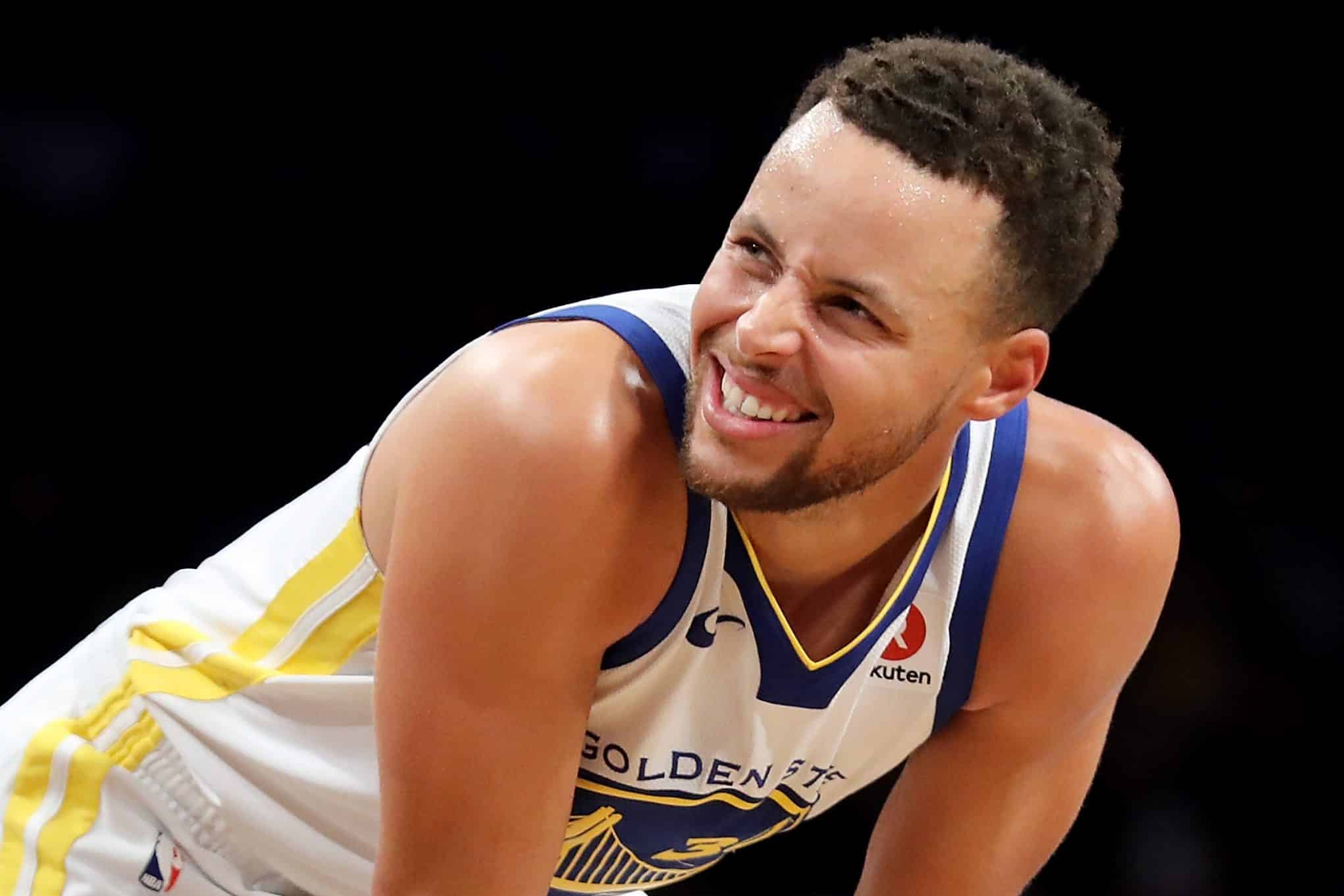 Paul George is a superstar. He's having a fantastic season and he deserves MVP consideration. But seriously, who is taking Paul George over Stephen Curry? People love to discuss the value of "two-way" players like Paul George, but we all know Curry is the far superior player despite his defensive flaws. Curry is an absolute gamechanger and deserves to be in that top-five conversation—perhaps more than the oft-injured Kawhi Leonard.
Kyrie Irving is arguably the best crunch time shooter in the NBA and helped LeBron win Cleveland a championship in 2016. Now in Boston, he's primed for a run at another title, ahead of the most controversial NBA summer in years. James and Irving teaming up in Los Angeles this summer would be prime NBA. And it's never to soon to recruit.
Let's roll. Kemba Walker is a player and despite his diminutive size, no one doubts his ability to play the game. Did we mention that this game is taking place in his home arena and it's the first All-Star start of his career? This was an absolute steal.
Team LeBron's starting five is Kyrie Irving, James Harden, Paul George, and Kawhi Leonard. All guys playing some career basketball, and (aside from Harden) capable of playing some damn good defense. If this was an actual exhibition, it might be the lowest scoring All-Star game to date. On to the reserves.
Reserves
This was the easiest choice of the draft. Davis is head and shoulders above every other reserve. He's the top-five player that I alluded to earlier. It's tough to assign exact numbers, but it's safe to say that the top-tier is a group of seven. James, Antetokounmpo, Harden, Leonard, Curry, Durant, and of course, Davis. He's a center that can do it all on offense and dominate the paint defensively.
Blake Griffin's Detroit Pistons are hanging on to the big man as he swims them to shore. That shore representing the postseason, which barring any trades ahead of Thursday's deadline, will look more like Normandy on D-Day than Panama City during Spring Break. Still, you've got to commend the guy for his play this year. Plus, seeing LeBron throw Griffin an alley-oop might break NBA Twitter.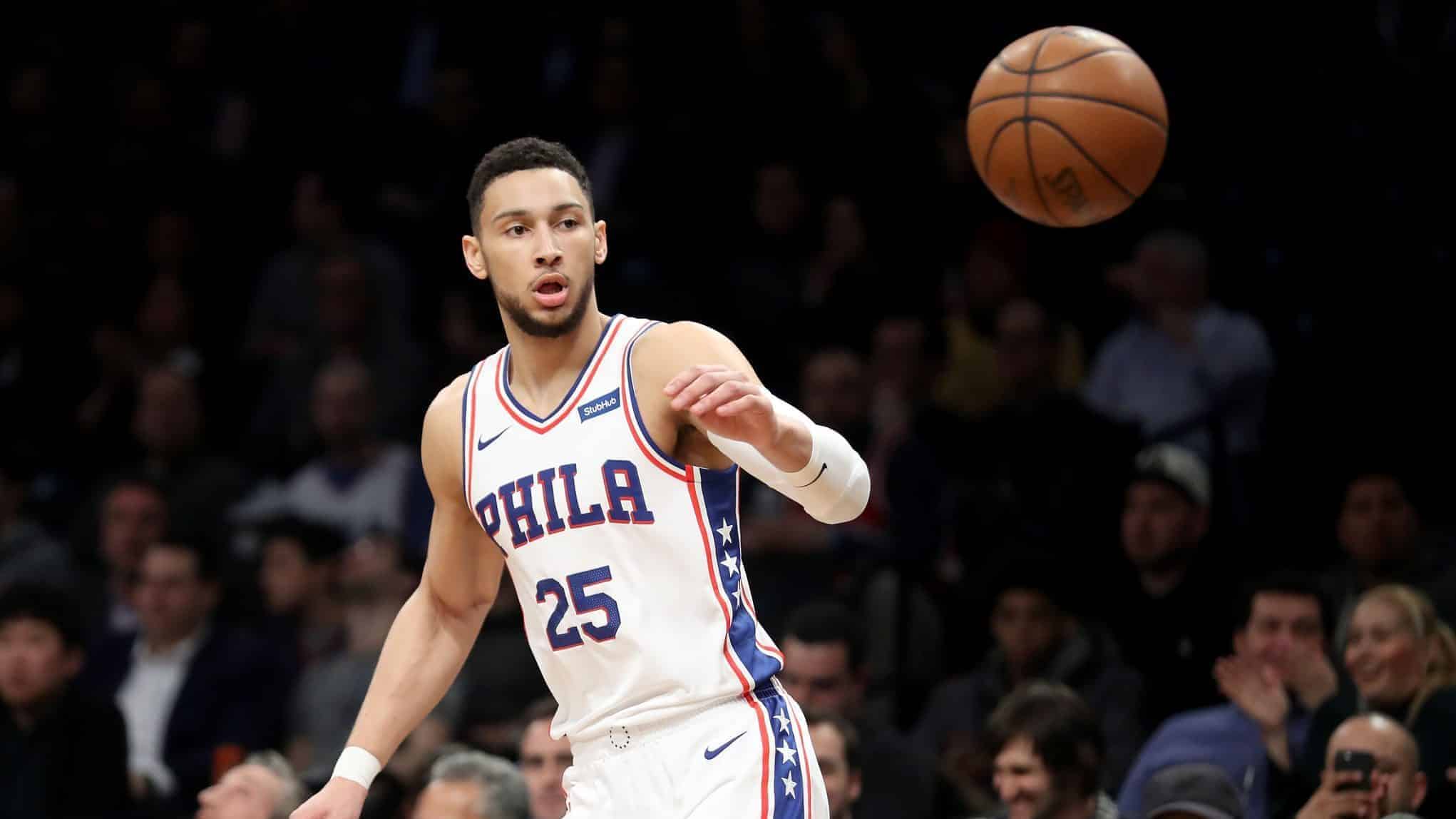 This is probably my biggest reach of the draft. But that length and passing ability is something else. In an All-Star Game, there are going to be enough guys looking for their shot. It's nice to have someone who can drop dimes and set up his teammates. Simmons will be the perfect guy to come in and spell Curry or Walker. The undersized starting frontcourt calls for a physical point guard off the bench. Simmons fits the bill.
Team James — Russell Westbrook
Westbrook is the most athletic point guard among the All-Stars and a teammate of Paul George. Drafting Westbrook keeps the NBA dramatics alive, as he prepares to face off against ex-teammate Kevin Durant on the national stage. Also, it would be peak Westbrook to go for a triple-double in Charlotte.
Don't sleep on Jokic's MVP bid. It's still speculative at this point, but the Serbian is having the best season of his career. He's an unbelievable passer and once again, putting a pass-first player around the world's best scorers is a recipe for success.
Since point guard John Wall went down with injury, Beal has been going off for the Washington Wizards. He averaged 27.6 points and 6.1 assists per game in January, although the Wizards went just 8-6. And hell, with a Lakers trade for Anthony Davis nearly off the table, could LeBron force a deal for Beal?
I was shocked when Bradley Beal went before Klay Thompson. It's nothing against Beal, he's a stud and Thompson is having a down year. But I'll take all three Warriors All-Stars on my team. Klay is a three-time champion and perhaps the second-best shooter in the history of the NBA. This was a steal.
Team James — Karl Anthony Towns
I've strongly neglected the frontcourt thus far, mostly due to guys like LeBron and Westbrook, who grab their own boards aplenty. But Towns is the obvious choice here, one of the league's best and most promising big men. He's averaging 22.8 points, 12.2 rebounds, and 1.8 blocks per game.
Did we both just forget about point guards? I had three (although Simmons is more of a point forward), but there's no way Lillard should fall any further. No way. He is an absolute stud and he's exactly the type of player who can go off in an exhibition like an All-Star Game. He has the green light at all times and he will rack up the points on the second unit.
Milwaukee's Khris Middleton is a sharpshooter, and one of the league's best. He'll add even more of a deep threat next to George and Beal, and unlock scoring on all three levels. With not much shooting left on the board, Middleton is the easy choice here.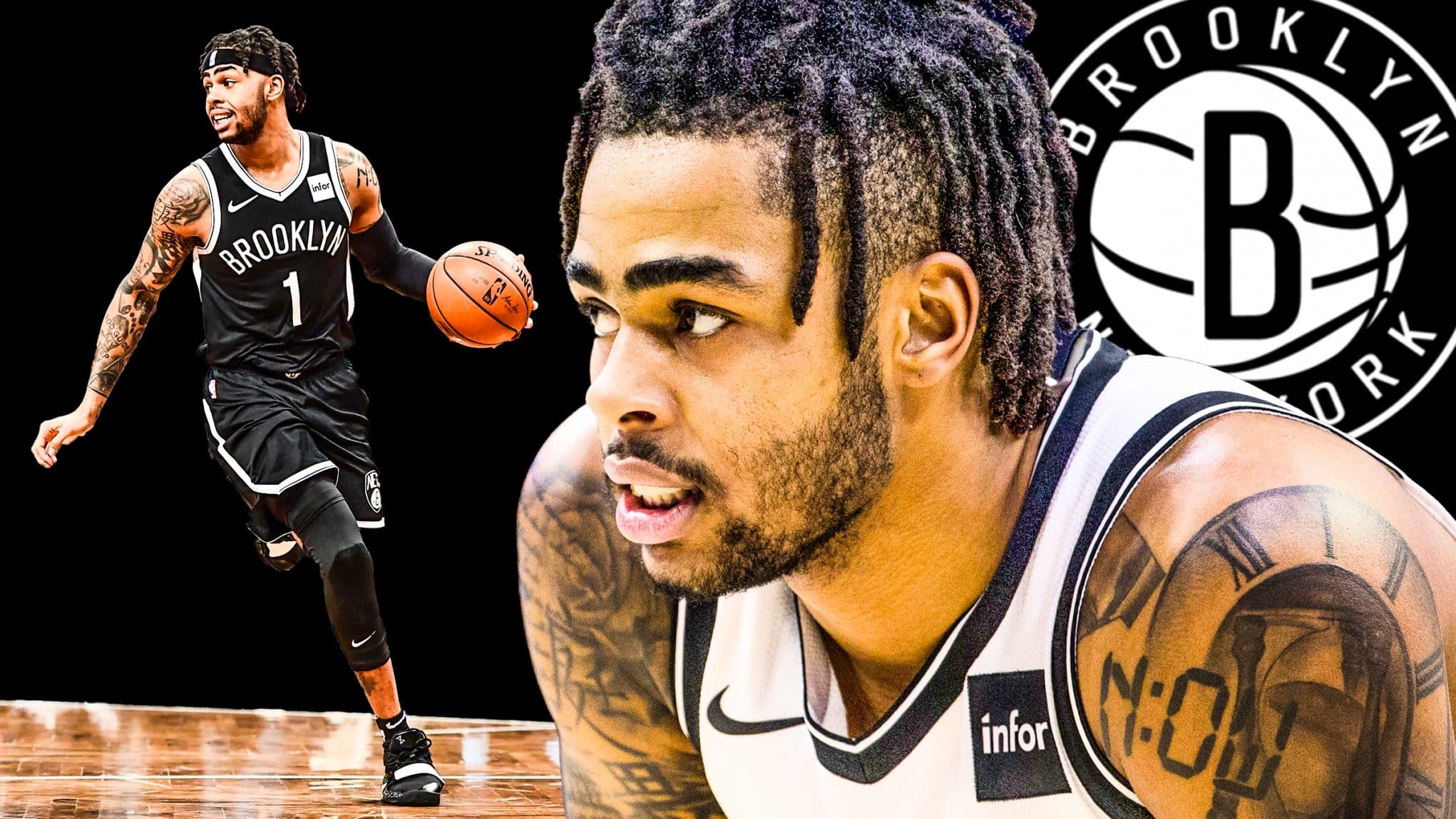 I like Russell's game a lot and think he is well on his way to stardom. That being said, I know Collin really wanted him so I snagged him when I had the opportunity. Who said this wasn't going to be petty?
Nikola Vucevic is having yet another year that keeps you scratching your head and asking "When will he get traded to a winning team?" At 20.6 points per game, he's shooting a super efficient 52 percent from the field. Among what's left, Vucevic is the obvious choice over Aldridge.
Out of the last two guys, there was no need for another point guard. Aldridge is an All-Star for a reason and he can put the ball in the bucket. He's my last pick for a reason, but there's nothing wrong with this pick.
I'm not the biggest Lowry fan, but how ironic would it be for LeBron to physically own him (much like most of the postseason) by drafting him to his All-Star squad? He's transitioned well from DeMar DeRozan
to Kawhi Leonard, now averaging a career-high 9.2 assists per game after all.
Look, LeBron has a lot of respect for Dirk Nowitzki. But there's no way he's passing on the chance to play with Dwyane Wade one more time. Peanut Butter and Jelly are back, tell a friend. Peanut Butter and Jelly are back, at least until the All-Star game ends.
Team Antetokounmpo — Dirk Nowitzki
Does anyone else remember the 2015 NBA Finals? I know Dirk Nowitzki is well past his prime and Dwyane Wade is still playing solid basketball, but give me Dirk. He could be the last superstar to win a championship without a "big three" or a superstar running mate in a long time. Are Dwyane Wade and LeBron James still coughing or did they stop that after Dirk beat them? I'm glad Collin took Wade.
Team LeBron (Loring)
Starters:
LeBron James
Kawhi Leonard
James Harden
Paul George
Kyrie Irving
Reserves:
Blake Griffin
Russell Westbrook
Bradley Beal
Karl-Anthony Towns
Khris Middleton
Nikola Vucevic
Kyle Lowry
Dwyane Wade
Team Giannis (Small)
Starters:
Giannis Antetokounmpo
Kevin Durant
Joel Embiid
Stephen Curry
Kemba Walker
Reserves:
Anthony Davis
Ben Simmons
Nikola Jokic
Klay Thompson
Damian Lillard
D'Angelo Russell
LaMarcus Aldridge
Dirk Nowitzki