Seventeen years later after their first Super meeting, the New England Patriots and Los Angeles Rams reunite in Super Bowl 53.

What: Super Bowl 53
Who: New England Patriots (13-5) vs. Los Angeles Rams (15-3)
Where: Mercedes-Benz Stadium, Atlanta, Georgia
When: 6:30 p.m. ET, CBS
The football world sure has changed since the New England Patriots and Los Angeles Rams first met in the Super Bowl. Squaring off in the game's 36th edition in 2002, many football staples from that game have vanished. For instance, the Rams' St. Louis branding, unique Super Bowl logos, and knowledge of what a catch (and, as Saints fans will attest, pass interference) have all gone the way of the dodo.
Rare constants, however, will still be on display in a highly anticipated Sunday rematch.
Tom Brady, Bill Belichick, and the New England Patriots will appear in their ninth Big Game since the turn of the century, armed with a sense of underdog status. Countering will be a Rams squad stacked with firepower on both sides of the ball, a team looking to avenge the ghosts of the Gateway City. In this second get-together, a dynasty that seeks to obtain its latest title must stave off one potentially brewing on the other side of the country.
Patriots. Rams. ESNY.
We have you covered in our Super Bowl 53 preview.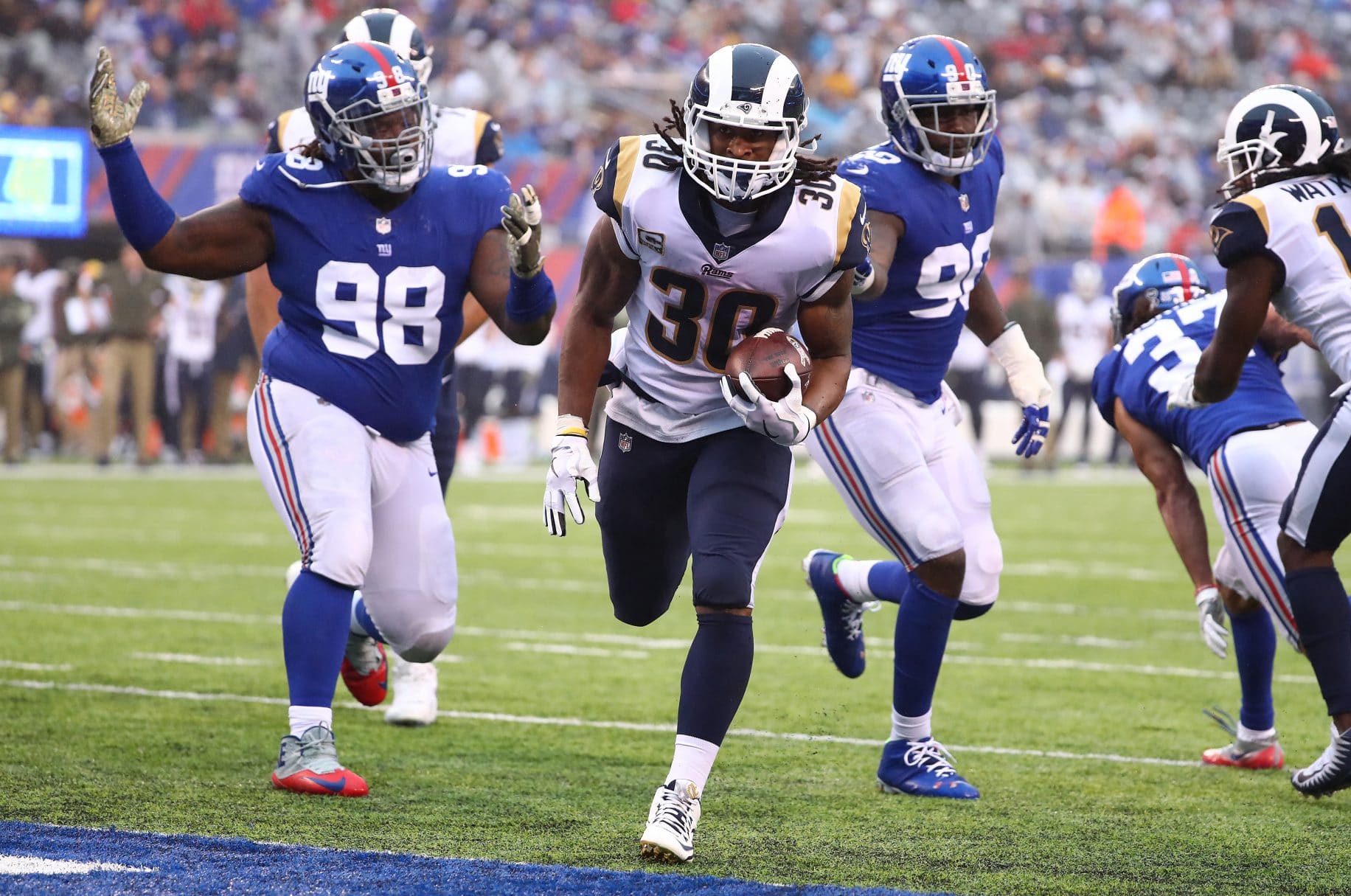 Injury Report
None. The Friday injury reports were blank, as both teams are fully healthy entering the game.
Los Angeles did have a small scare as kicker Greg Zuerlein (foot) was limited on Tuesday and Wednesday, but is good to go for more clutch kicks on Sunday. Zuerlein had previously tallied the tying and winning field goals in the NFC Championship Game. Safety Blake Countess (foot) missed Wednesday practice entirely and was limited on Thursday, but likewise will be ready to go.
On the New England side, defensive lineman Malcolm Brown (calf) was limited on Wednesday, but a full participant the following day. Lineback Dont'a Hightower (illness) was a concern after missing Wednesday's preparation, though he also returned to action on Thursday.
A notable departure from the injury reports was Rams star running back Todd Gurley, who has been slightly limited in the playoffs after sustaining a knee injury late in the regular season. Gurley was a full participant in each practice this week, and he will share rushing duties with veteran C.J. Anderson on Sunday.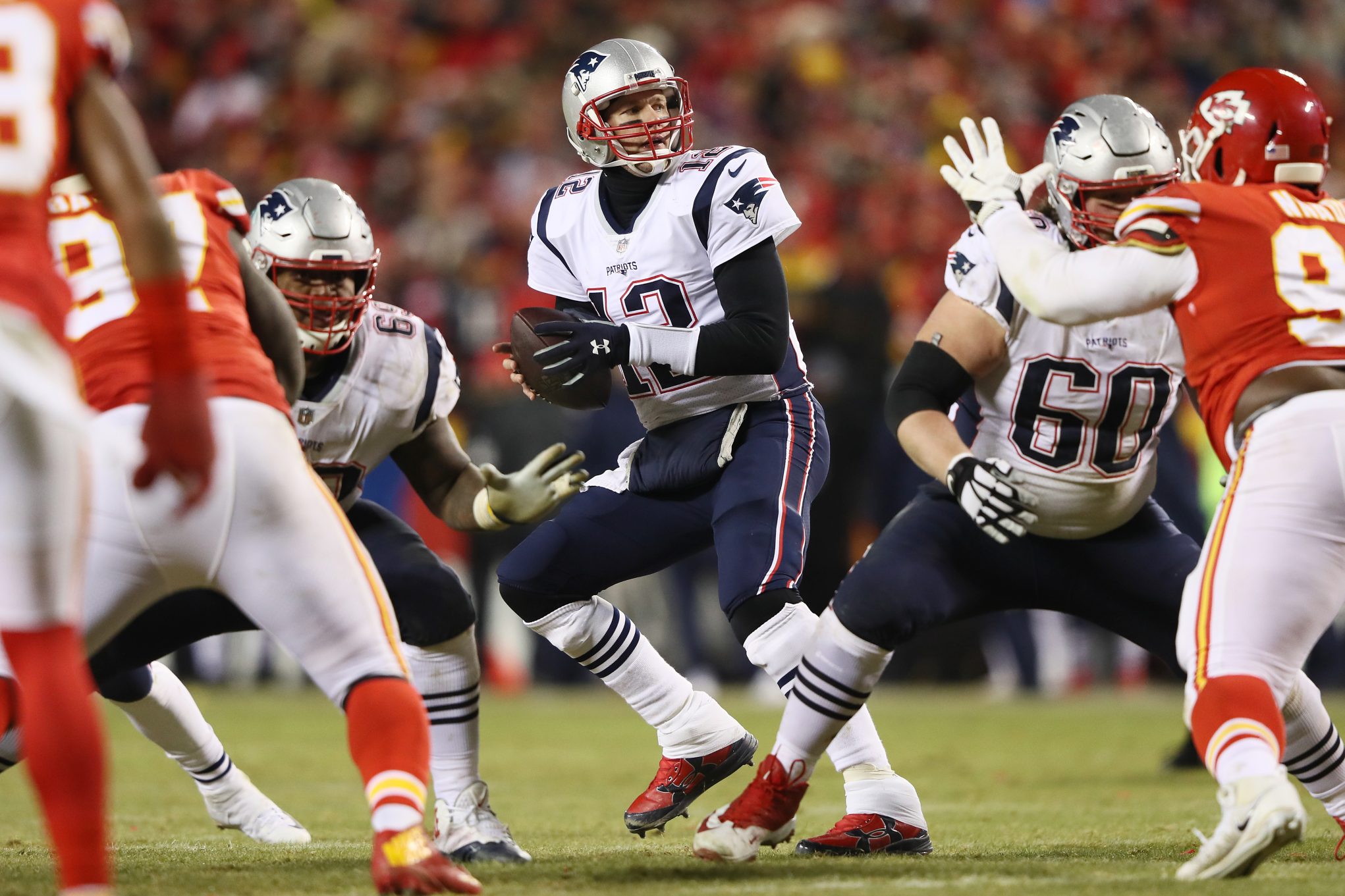 Keys For the Patriots
Another year, another Patriots Super Bowl appearance.
The Patriots are actually coming off a rare Super Bowl defeat, still fuming from the 41-33 loss to the Philadelphia Eagles almost a year to the day prior. They recovered with an 11-5 regular season record, pedestrian by New England standards, but good enough to win the reeling AFC East for the umpteenth season. A relatively easy victory over the Los Angeles Chargers was followed by a narrow victory over the Kansas City Chiefs in the AFC title game.
How can they keep their last championship drive at a full octane push?
Keep Believing They're the Underdog
Most of the Vegas lines continue to list the Patriots as the favorite, but they'll never let the moniker go. Brady mentioned that the doubt broadcasted by the mainstream media helped fuel them to a win at home, and they kept the narrative going in Kansas City, selling t-shirts and making chants as they prepared their trek to Atlanta.
If they're going to keep this streak of dominance going, it's best to keep this mindset, mythical as it may be. If they hope to earn a record-tying sixth Lombardi Trophy, they can't let their foot off the gas pedal.
That's crucial against a Rams team that can light you up for 30 points before you realized what's happened. The longer they keep this mindset going, the quicker they'll be able to bury this dangerous competition.
Establish the Run Game
Over their playoff trek, the Rams were able to shut down elite run games in Dallas and New Orleans. New England has risen to the championship occasion thanks to memorable rushing performances, notably in their last title in 2017. James White entered the game as a little-used reserve back, tallying 139 total yards of offense in the memorable comeback against the Atlanta Falcons.
Brady has had countless rushers help him over the years, each with varying degrees of long-term success. The emergence of Sony Michel, however, may create a long-term ground solution. He's saved the best for last, earning 242 yards over his debut postseason games. With assistance from White and goal-line option Rex Burkhead, who scored two crucial touchdowns against Kansas City, the Patriots can counter the star power the Rams have on the defensive front line by forcing yardage down their throats.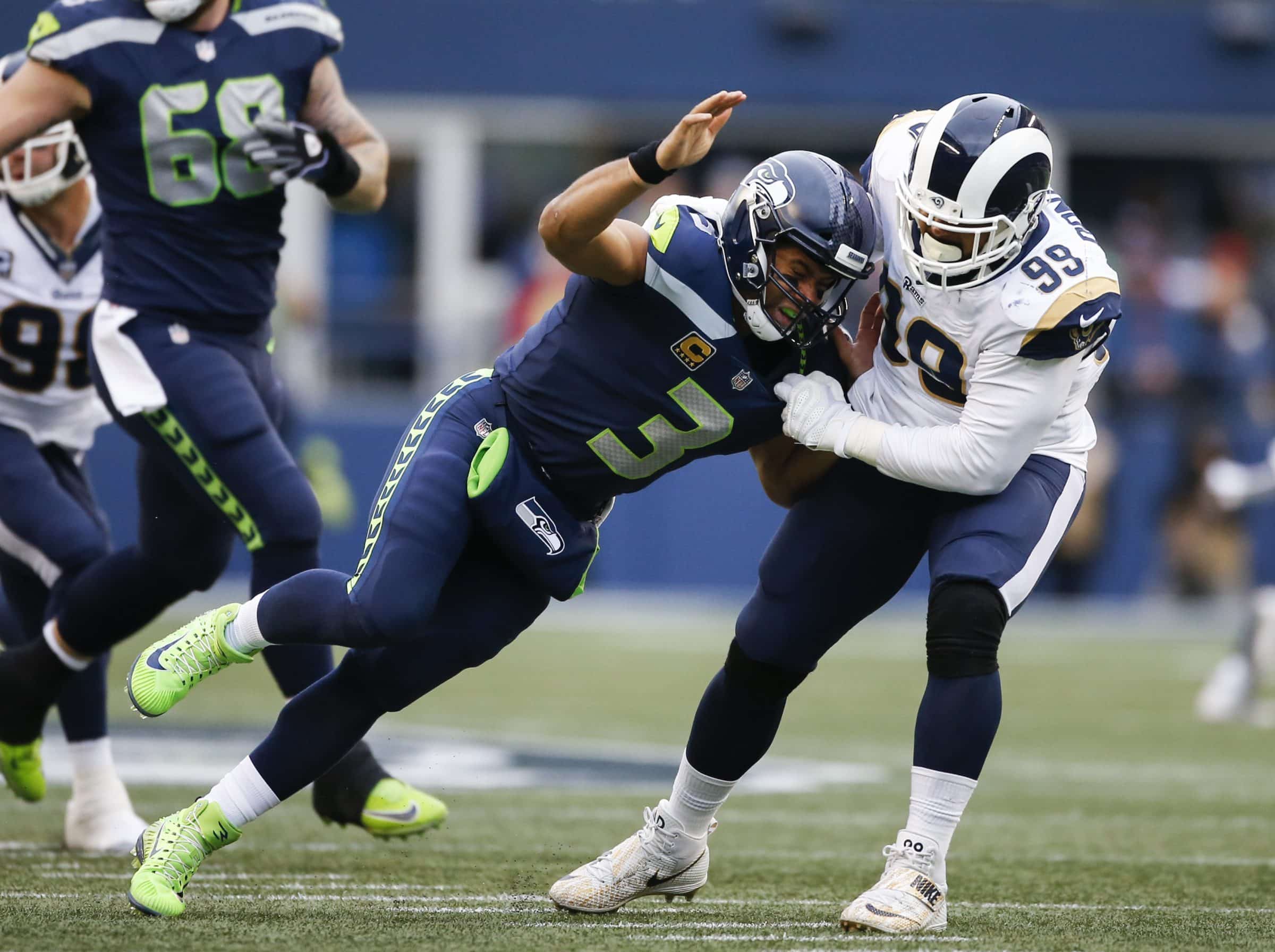 Keys For the Rams 
The Rams made it back to the promised land through a surprising concept: the NFL super team that came together.
Riding the momentum of a resurgent playoff season, the Rams added several high-profile names and took the NFL by storm. Led by game-changing head coach Sean McVay, the Rams swept through a weakened NFC West to win 13 games. Things nearly came apart at the end of the season, as Gurley's injury was part of a 3-2 December stretch. However, they got things together in time for the playoffs, handling a pesky Dallas Cowboys squad before the suspect Saints victory.
Yet, despite the pure firepower Los Angeles boasts in name-brand talent, most of American foresees their demise at the hands of the New England dynasty. How can they avoid such a fate?
Pressure Brady
This seems obvious, yet impossible if roughing the passer infractions are called based on criteria presented in the Chiefs game. But if the Rams are going to have a shot in this game, they're going to have to make Brady as uncomfortable as possible.
The Rams' defensive prowess starts off with a healthy dose of Aaron Donald, and he needs to be in Brady's face more than any of his running backs combined. In two of his previous Super Sundays, Brady has been sacked five times, including the 17-14 loss to the New York Giants in 2008 that denied he and the Patriots of a perfect season. In his postseason career, Brady is 3-4 when he is sacked at least four times, a rare split producing a losing record. Notably, the Patriots' Super fate was sealed with pressure last season, as a Brady fumble on the potential game-winning trek allowed the Eagles to get the ball back, pad their lead, and take time off the clock.
Los Angeles, coached by defensive guru Wade Phillips, has an NFL rarity in the fact they boast several big names. But if you're armed with Donald, Ndamukong Suh, and Dante Fowler, and you're unable to keep one of the NFL's greatest players uncomfortable in the pocket, you don't deserve to win the game.
Be Diverse on Offense
Despite the arrival of several big names, no one on the Rams has truly gone on to steal the show on the offensive stat sheet.
Under Jared Goff's supervision, the Rams have created a balanced attack, one with new heroes emerging each week. One week, Brandin Cooks will lead the team in receiving, with Robert Woods emerging to dominate the next. When touted young slot man Cooper Kupp went down, Josh Reynolds emerged as a reliable target, as did a multi-talented tight group of Tyler Higbee and Gerald Everett.
Gurley's injury has slightly decreased the monster number we're accustomed to seeing from him, but C.J. Anderson, on his third team this season, has become one of the NFL's most surprisingly pleasant stories, working behind a line built over careful years of consideration.
In today's era of fantasy football, individual performances are more scrutinized and praised than ever before. But, there's a reason players like Odell Beckham Jr., Julio Jones, and Antonio Brown are watching Sunday's game rather than partaking in it. If the Rams keep spreading the ball and keep New England on their toes, their offense can hang with the mighty dynasty and turn that game into a shootout. How did that work out for the NFC champion last season?
Staff Picks
Goeff Magliocchetti, Jets Beat Columnist
Patriots 36, Rams 34
MVP: Sony Michel (26 carries, 122 yards, 45 receiving yards, 2 total TD's)
This Super Bowl is no foregone conclusion. The Los Angeles Rams have a good chance to win (and look good doing it in their throwbacks) based on pure firepower, boasting weapons on both the offensive and defensive sides of the ball. But, as they've proven time and time again, doubting the Patriots is foolhardy this time of year, and the last thing they need is one more doubter. Firing on all cylinders in an underdog mentality, mythical as it may be, the Patriots have proven they're more than just a legendary quarterback. Michel gives us a break from the Tom Brady MVP trophy hoists, in what's sure to be an offensive shootout.
It's silly to doubt the Rams. It's even sillier to doubt the same old Patriots, especially one consumed proving with proving non-existent doubters wrong.
Robby Sabo, Founder
Super Bowl Winner: Rams, 33-25
Super Bowl MVP: Aqib Talib, 8 solo tackles, one fumble recover for a touchdown
The Los Angeles Rams come equipped with the right personnel to handle Tom Brady and the relentless dink-and-dunk offense that's seen 58 of its 64 passes travel 10 yards or fewer thus far in the playoffs. Aaron Donald and Ndamukong Suh up the middle means everything against No. 12.
The great fear is the Pats rushing attack and the play action off of it. Also frightening is Jared Goff's play on the greatest stage. I haven't held myself up as a Goff fan until the NFC Championship Game when he really, in my mind, broke out as a confident, clutch leader.
Sean McVay's team will not be outcoached. This is the greatest positive of the entire matchup. I'm almost tempted to take the Los Angeles Rams by two scores, but we'll consider it a two-score game prior to the Pats making it interesting late.
Ryan Honey, Staff Writer
Winner: Pats 34-28
MVP: Brady 29-37 312 yards 3 TD's
Thoughts: Rams don't have one ounce of a chance to pull off this win
Lawrence Doto, Fantasy Writer
Super Bowl winner: Rams 34, Patriots 31
Super Bowl MVP: C.J. Anderson 85 rushing yards 3 TDs
Thoughts: Until this game is over, the Philadelphia Eagles are still the current Super Bowl Champ. Fly Eagles fly!
Onz Chery, Soccer Writer
Super Bowl Winner with Score: Rams 31-27 Patriots
Super Bowl MVP with Stats: Jared Goff, 3 TD passes, 313 passing yards, 1 interception
Thoughts: The underrated former number one draft pick Jared Goff is going to steal the show.
Jack Loennecker, Contributor
My picks
Score: NE 28-3
MVP: Tom Brady
Thoughts: I am very superstitious, so I have the strangest feeling that's going to be the score of the game simply because it's in Atlanta. Also, the Patriots have been there numerous times and the fact they lost last year makes me think they're hungrier than ever before (with the exception of the 2016-17 season).
Jocelyn Taub, Contributor
New England 35 LA 27
MVP The Golden Boy, of course, 28-35-285 yards, 4TDs, 1 INT
Louis Sklenarik, Contributor
Rams 27
Pats 24
Robert Woods MVP
6 Rec 124 yards, 2 TDs
Pats struggle to cover Todd Gurley out of the backfield and Robert Woods makes a big play in the final second win.
Jeff Moeller, Contributor
Super Bowl Winner: Rams, 30-27
Super Bowl MVP: Todd Gurley, 21-105, 2TDs
Thoughts: Todd Gurley regains his form and Aaron Donald and Ndamukong Suh pressure Tom Brady throughout the game in one of the more entertaining Super Bowls.