Even with a loss to the Los Angeles Rams in Sunday's Super Bowl, Tom Brady's legacy can only be enhanced in Atlanta.

On Sunday night, New England Patriots' quarterback Tom Brady will be gunning for his sixth Super Bowl victory in nine tries when he takes on the Los Angeles Rams. If the Patriots were to win, it would give Brady the most rings of any player to ever play the game.
But what would happen if the Rams take home the title with third-year quarterback Jared Goff leading the way?
Well, the answer is quite clear even for the haters that are out there. Despite a loss that would make Brady 5-4 in Super Bowls, a loss should not change his legacy in the slightest because even in losses, the four-time Super Bowl MVP has put up some good performances.
Despite having some struggles against the New York Giants pass rush in 2007 and 2011, Brady has put up some good numbers in Super Bowl defeats. In three losses, he averages 28 completions on close to 46 attempts with six touchdowns to one interception.
Last year, he threw for a record 505 passing yards and lost the game due to fumbling late in the fourth quarter and the defense allowing 41 points without Malcolm Butler.
Now, in Joe Montana's four Super Bowl wins, he did not throw a single interception and had 11 passing touchdowns (Brady has 18 in eight prior Super Bowls).
But it begs the question to be asked. Should a player's legacy be diminished when consistently making the ultimate game in a sport even in a loss? Basketball has the same question with LeBron James and Michael Jordan.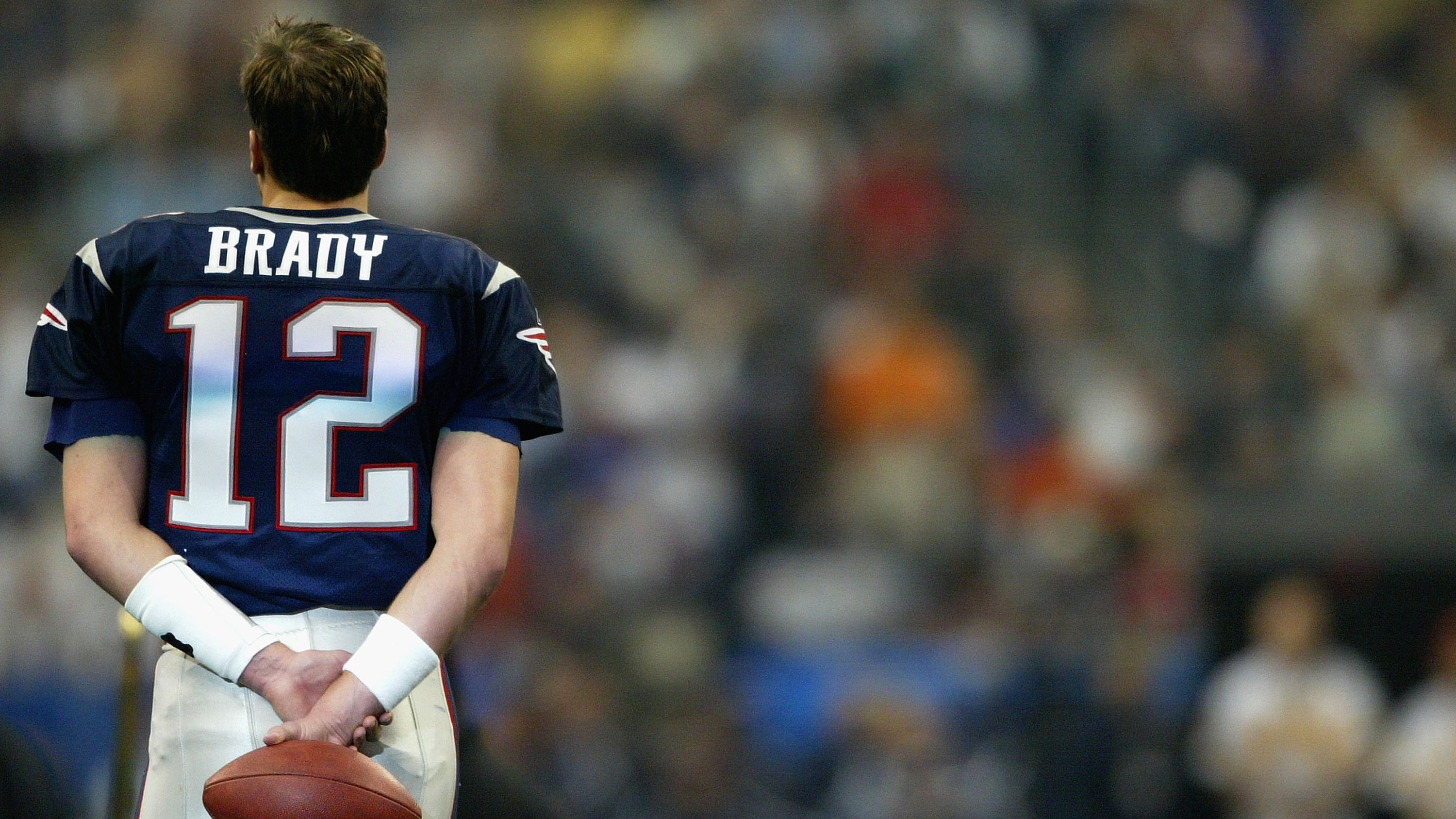 Jordan was 6-0 in the finals he played in with the Chicago Bulls while LeBron is 3-6 in the nine finals he has been in with the Cleveland Cavaliers and the Miami Heat. However, LeBron has had many memorable performances in NBA Finals, which includes averaging 35.8 points in the 2014-15 loss to the Golden State Warriors.
Personally, it should all depend on how you view it as a fan. Would you rather have your team lose in the conference championship game/conference finals or win that game only to be known as the losing team in the championship and be forever on highlight reels?
In Brady's case, you could argue that he has benefitted from two Adam Vinatieri game-winning field goals, Seattle throwing the ball on the one-yard-line, or the Falcons blowing a 28-3 lead.
However, you could also say Brady gave the Patriots the lead with two minutes to go against the Giants in 2007 or would've won in 2011 if Wes Welker makes the catch late in the fourth quarter.
[membership level="0"]
The Patriots will face a similar pass rush to what the Giants had in those two Super Bowls as Los Angeles can send pass rushers up the middle. With that being said, even if Brady does struggle this time, he does have a run game to lean on like he did in the early years of this dynasty and he can get the ball out quick to avoid the sacks from piling up.
As long as Brady doesn't have a game like Rich Gannon did in Super Bowl 37 when he threw five interceptions against the Tampa Bay Buccaneers, then his legacy should stay the way it always has because he would have a winning record in Super Bowls that he's been in for half of his career. Either way, that is an accomplishment that has to be respected.
So, when you look at this Super Bowl in a snapshot, Brady's legacy as the G.O.A.T. should only enhance Sunday in Atlanta and yes, he is still here, as the Patriots have been saying since the AFC Championship win in Kansas City.
Regardless of Sunday's outcome and this writer still has not made an official prediction, it should not depict Brady in a negative light in the slightest.