One of the most important questions of the New York Yankees offseason is what home-run calls John Sterling will dream up for new Bombers.

It is high! It is far! It is…time to talk about New York Yankees radio voice John Sterling's home-run calls.
I grew up in a house without a TV, so Mr. Sterling was my portal to the world of Yankees baseball. I was captivated by his passion for the team from the Bronx as I anxiously anticipated every home run call, every drawn out, SpongeBob-SquarePants warbled "the" when the Bombers won.
The 80-year-old is still killing it in the broadcast booth, and he's still getting creative with his calls of Yankees home runs. Everyone remembers the classics, like "Bern, baby bern!" for Bernie Williams and "Jorgie juiced one!" for Jorge Posada.
Mr. Sterling has even taken to singing some of his calls, crooning, "The Grandyman can, oh, the Grandyman can!" for Curtis Granderson bombs and "Oh McCann can, yes McCann can!" for Brian McCann.
He even busted out his "Giancarlo, non si può de stoparlo!" call when he guested on the Red Sox radio broadcast in 2018—such an OG move.
The pinstriped Shakespeare is often corny; consequently, he is always endearing.
There are currently two new Yankees who need home-run calls: Troy Tulowitzki and DJ LeMahieu.
Now, I'm no John Sterling, but I'm going to take a stab at penning some home run calls for these guys. Also, I'll throw in a few update suggestions.
Troy Tulowitzki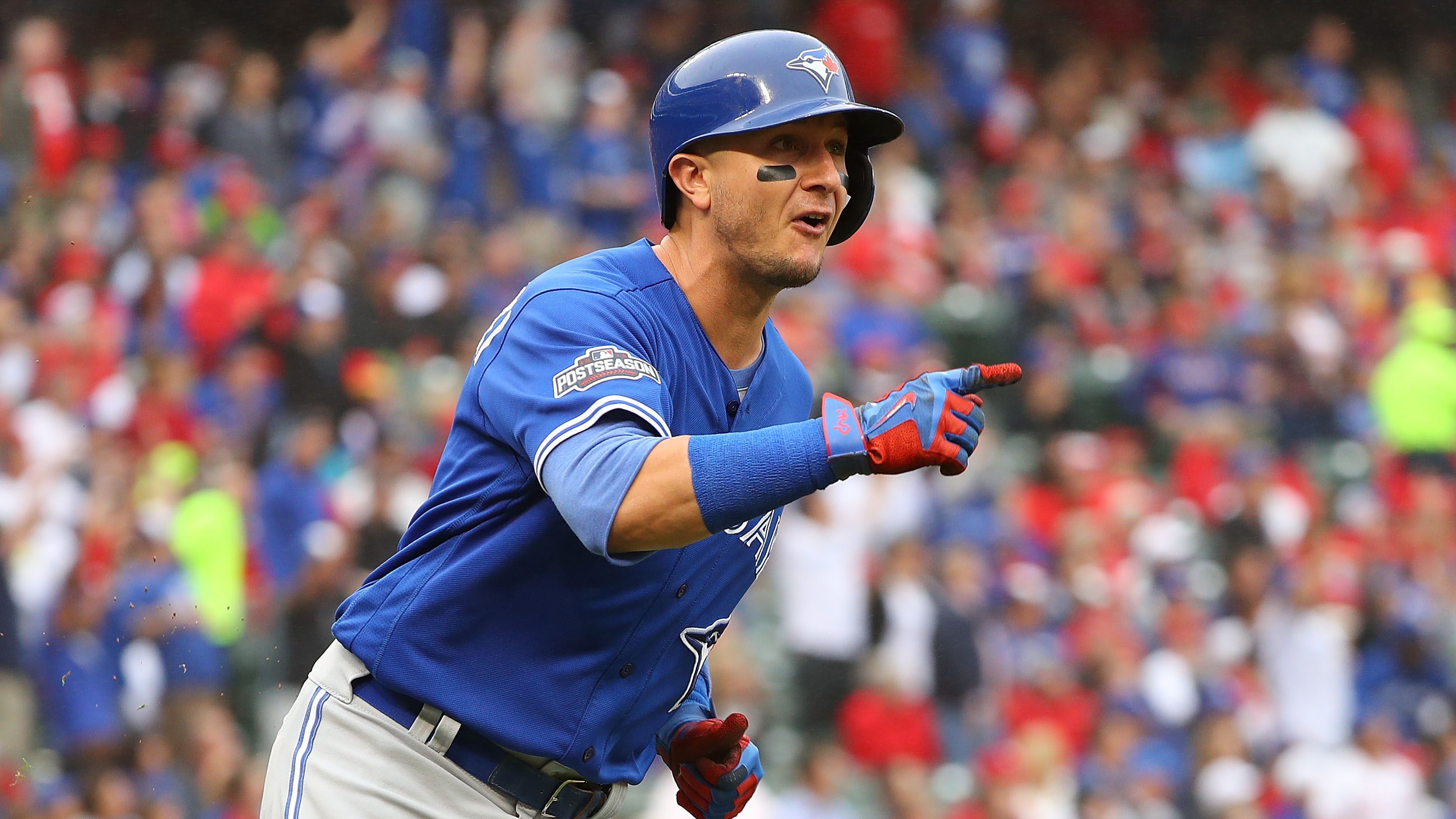 When the Yankees saw the chance to add five-time All-Star Troy Tulowitzki on a league-minimum salary, they couldn't pass it up.
Sure, he's the poster boy for injury prone athletes, and he's out of his prime, at 34 years old. However, he's a much cheaper fill-in for the injured Didi Gregorius than is Manny Machado, who's looking to stack paper to the moon in free agency.
Tulowitzki has plenty of power, with 224 career home runs. If he can make it through spring training without getting hurt, there's a good chance Mr. Sterling will need to have a home-run call ready.
He could go with something simple like "Tulo tags one!" or "Troy oh Troy, did Tulo-hit-ski that!" Another option is a play on Mr. Sterling's typical homer buildup: "It's Tulo, Tu-high, Tu-far, Tu-gone!"
The voice of the Yankees could even reference Tulowitzki's fragility with his call. I'm thinking something like "Put the wheelchair back, because Tulo tagged that!"
The Bombers can have some fun with it by meeting Tulowitzki at home plate with a wheelchair and pushing him back to the dugout. After all, the more time Tulo spends on his feet, the more likely it is he'll break something.
DJ LeMahieu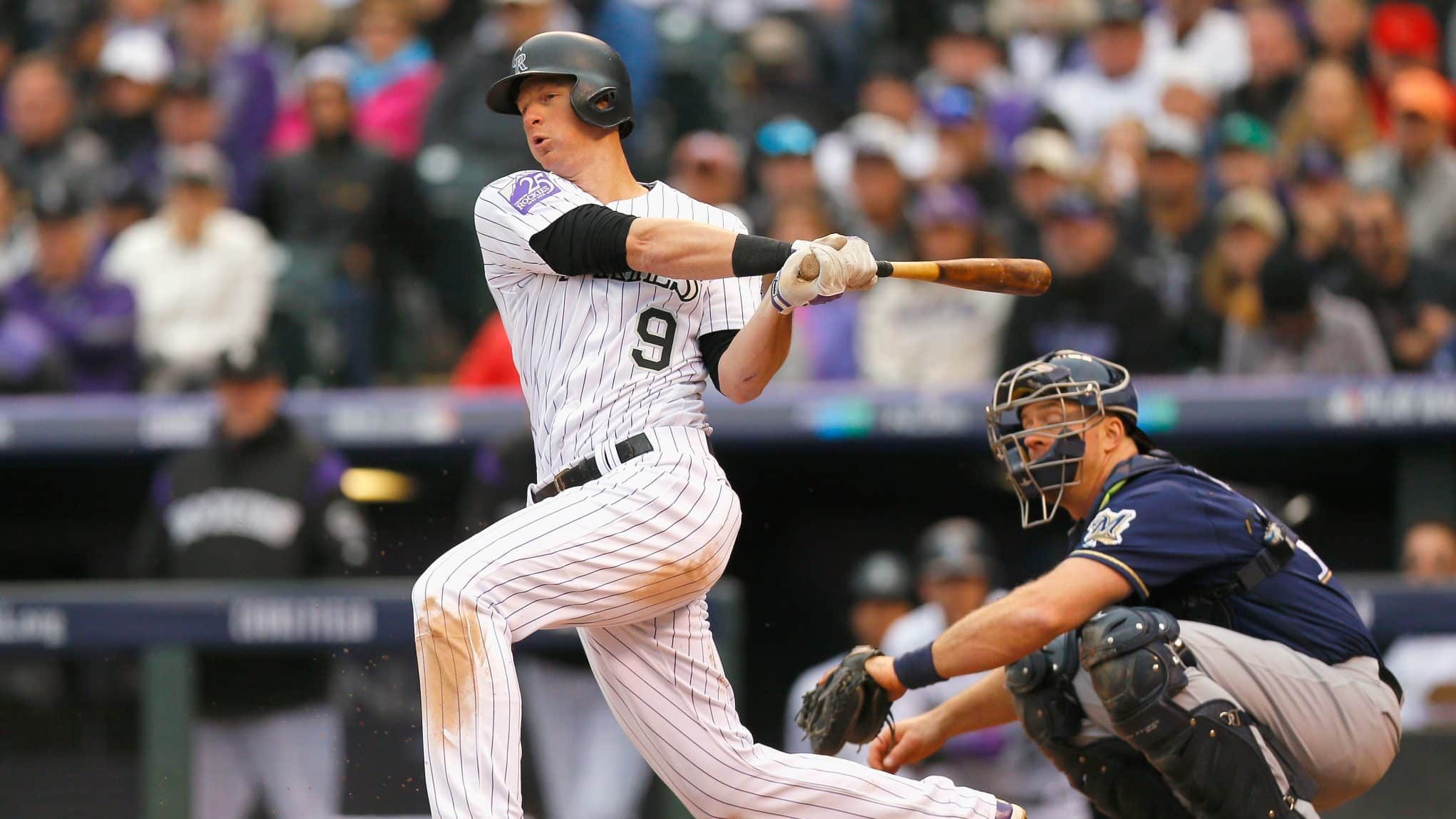 Infielder DJ LeMahieu signed a two-year, $24 million deal with the Bombers in early January. He's either a super expensive utility man or Brian Cashman is prepping to ship Miguel Andujar out of town.
LeMahieu doesn't have a ton of pop, but he did hit a career-high 15 round-trippers in 2018. That power output wasn't a result of playing half his games at HR-friendly Coors Field, as he hit 11 of his blasts on the road.
That means Mr. Sterling will probably get to break out a call for him 20-30 times over the next two seasons. Here are a few ideas I've come up with:
It's long gone, David John! (his full name)

Do a little dance, make a little noise, because DJ's playing all the hits!

LeMahieu hits it farther than they do!

That LeMahieu, he's a great dude!

DJ got us falling in love again!
The last one is my personal favorite—not because I'm a fan of mega-pop hits, but because hearing an 80-year-old sing Usher would be priceless.
Mr. Sterling made Austin Powers references for Tyler Austin and Austin Kearns when they were Yankees, so he knows his pop culture.
I even found a jazz cover of the dance hit, in case Mr. Sterling needs an instrumental accompaniment that makes more sense for his voice.
Some updates
I'm not here to criticize any of Mr. Sterling's gems. However, I do have some ideas for updates to calls that are currently in rotation.
First up is Jacoby Ellsbury. His usual call is "Ells-buries it! A jack by Jacoby!"
Since many fans forgot about Ellsbury last year as he recovered from hip surgery, I believe an update to "Don't Ells-bury him yet! Jacoby's still going!" is appropriate.
Next is Giancarlo Stanton.
[membership level="0"]
Stanton had a decent year in 2018, but Yankees fans expected more from the guy who hit 59 bombs in 2017.
His 211 strikeouts were 41 more than his previous career high, and they often came at inopportune times; for example, his last at-bat of the Yankees' decisive loss to Boston in game four of the 2018 ALDS, with two runners on and representing the tying run.
Until he gets those strikeouts down below the 170 mark, I say Mr. Sterling should tag his usual Stanton home-run call with "He didn't strike out!"
One last suggestion. Greg bird has been the recipient of a lot of criticism after his .199/.286/.386 season in 2018. If he can beat out Luke Voit for the first-base job and start hitting bombs into the upper deck in right field, his call should be "Give 'em the bird, Greg!"
Mr. Sterling has the final say
I think I've come up with a few passable suggestions for the great John Sterling. However, I have no delusions of grandeur. The Yankees' legendary announcer certainly needs no help from me to craft his dinger zingers.
I, for one, am excited to see what calls he uses to extend his blessings to the newest New York Yankees. Opening day is just a couple months away, so there isn't long to wait.
Follow Aaron on TWITTER