Leading up to the Super Bowl, the Patriots have been playing up an underdog status. The football-loving public can only blame themselves.

UMBC basketball. Average Joe's Gym. The 2018-19 New England Patriots.
One of these teams is not like the others.
The Patriots are off to their ninth Super Bowl since the turn of the century, riding a mantra of being an underdog. Tom Brady, the architect behind this American Football Conference monopoly began it earlier this month. Interviewed by Tracy Wolfson of CBS after an AFC Divisional Playoff victory, a yearly New England tradition, on January 13, Brady remarked that "Everyone thinks we suck". Brady made that observation seconds after the Patriots wrapped up a one-sided win over the Los Angeles Chargers, a win where the New England lead summitted at 31.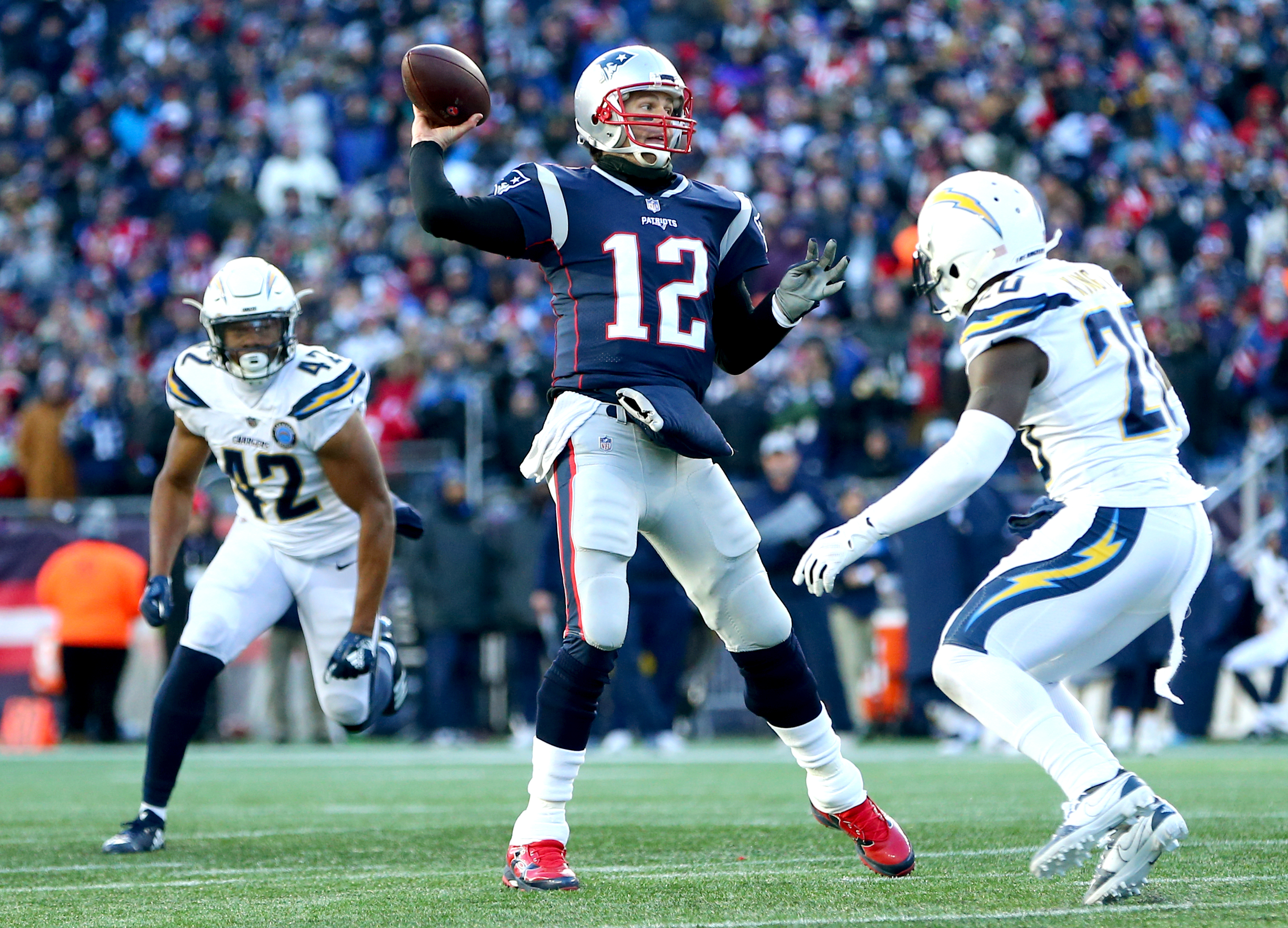 Three days later, receiver Julian Edelman began selling t-shirts on his website, clothing bearing the slogan "Bet Against Us" over a silhouette of the Patriots' logo. The $30 garment is sold out. As the Patriots set off for Atlanta for their latest Super Bowl adventure on Sunday afternoon, Brady led a Patriots-supporting mob at Gillette Stadium in a chant of "We're Still Here."
New England is somehow convinced that they're an underdog entering Super Bowl 53, even with most Vegas oddsmakers listing them as the favorites. Raucous Patriots supporters have taken the mantra to heart as well, entering this super week with an extra hint of smugness.
If the football-loving public is looking for a guilty party in creating this Super version of Frankenstein's monster, the first and only location is the nearest mirror.
Doubting the Patriots, at least in January's Super Bowl lead-up, is like every Jurassic Park sequel ever made. We know from the classic first movie that trying to duplicate the idea of a living dinosaur theme park is a bad idea. Yet, greedy executives will predictably wrangle the prehistoric beasts up and declare "Ah, but THIS time the dinosaurs won't get away!". This statement is usually followed by a deadly comeuppance, usually at the hands of the supposedly controlled dinos.
The Patriots have been the same way. Every Patriots loss since around 2007, the Spygate-marred, but otherwise flawless, regular season, has been treated like a national holiday. Instead of carols, however, fans run around making declarations that the Patriots' run is over. For example, the so-called "Miami Miracle" on December 9 could very well be the high point for Miami Dolphins fans since Dan Marino's retirement. In the end, all the lateral madness truly accomplished was send the rebuilding Dolphins down the 2019 draft board. Three months earlier, Detroit Lions fans did everything but throw a parade when they topped the Patriots on national television.
Otherwise sound football minds aren't immune to these either, as media members are quick to likewise call doomsday. Countless headlines are produced the next day in celebration of the Patriots' demise. It's hard to blame them, at times. This year's NFL gave the football-loving nation plenty of alternative American Football Conference options. The aerial antics of Patrick Mahomes took the NFL by storm. The Chargers impressed, even if Southern Californian fans failed to truly appreciate their antics. The return of Deshaun Watson and Andrew Luck led to respective South division revolutions in Houston and Indianapolis. While the Pittsburgh Steelers stranglehold on the North loosened, the Baltimore Ravens took over with a changing of the guard under center.
But at the same time … how many times do we need to be taught this lesson?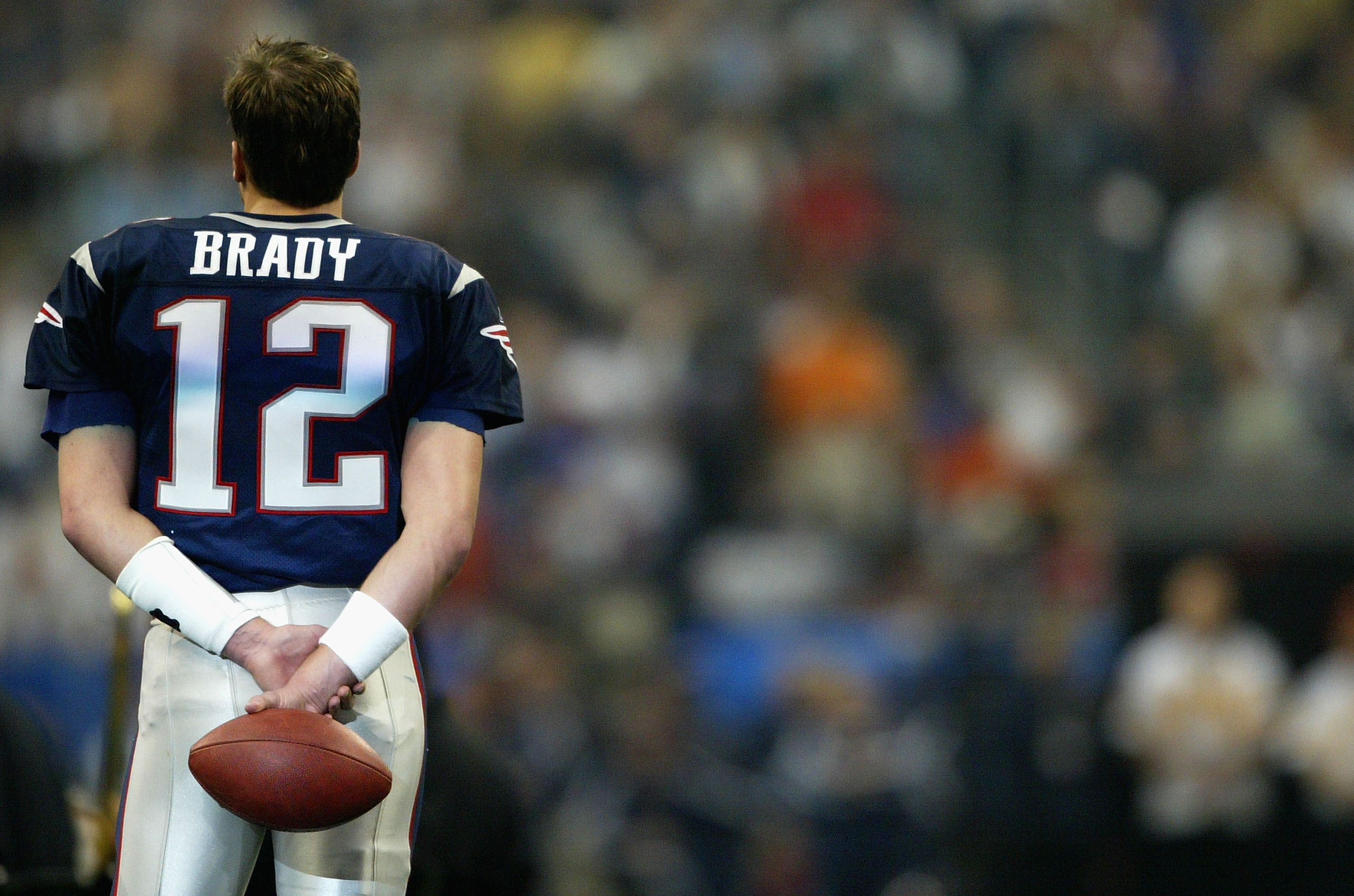 The Brady and Belichick duo has had to overcome more and more outside malarkey, all while reloading for future victories. Draft pick Sony Michel could give the team their first consistent homegrown rushing talent since Curtis Martin. Familiar faces likewise contributed to the cause. Julian Edelman has developed a fledgling Hall of Fame case. Rob Gronkowski is nowhere near the height of his powers, but still manages to come up big in the tightest spot, like the latter stages of the AFC title game.
New England has proven time and time again that if one source of power is cut off, another will charge to take its place. We've seen failed pet projects throughout the league, and, even in their glory, the Patriots are not immune to roster mistakes. Josh Gordon had a chance to make further contributions, but a combination of stepping away for mental health and an indefinite league suspension has him on the outside looking in. Others from an NFL island of misfit toys rose in his place, however. Chris Hogan continued to display his uncanny reliability, while Phillip Dorsett and Cordarelle Patterson each became dangerous weapons during a crucial stretch run.
How many times had New England done this before in this era? Under the careful supervision of the double B brotherhood, unheralded names have routinely come up big to earn victories. While Michel's emergence has reduced the need to search for a new Jonas Gray, BenJarvus Green-Ellis, or Stevan Ridley week in and week out, he's gained some strong help including Rex Burkhead and James White. When their time in New England was over, names like Deion Branch, David Patten, and Brandon LaFell failed to duplicate their success elsewhere.
[membership level="0"]
AFC rivals provided temptation. It was easy to be seduced by young, exciting talents wearing different colors. The opportunity to see a non-New England Super Bowl became tantalizingly realistic, the conference championship held in Missouri rather than Massachusetts. But, nearly two decades into a continuing reign,
The worst part about this endeavor? Football America still keeps doing this.
The last thing the Patriots, they of seemingly unlimited power, need is bulletin board material as they prepare to take on the Los Angeles Rams on Sunday (6:30 p.m. ET, CBS). Upon arriving in Atlanta, Rams cornerback Nickell Robey-Coleman had to fire the first shot, remarking that "Age has definitely taken a toll" on the seemingly immortal Brady.
Are Brady's numbers at the summits we're used to seeing? No, but there are undoubtedly so many teams in this league that would give their left arms to have Brady at quarterback. Brady is known to be a thrower that takes things personally. Yet, Robey-Coleman has added more fuel to a New England fire.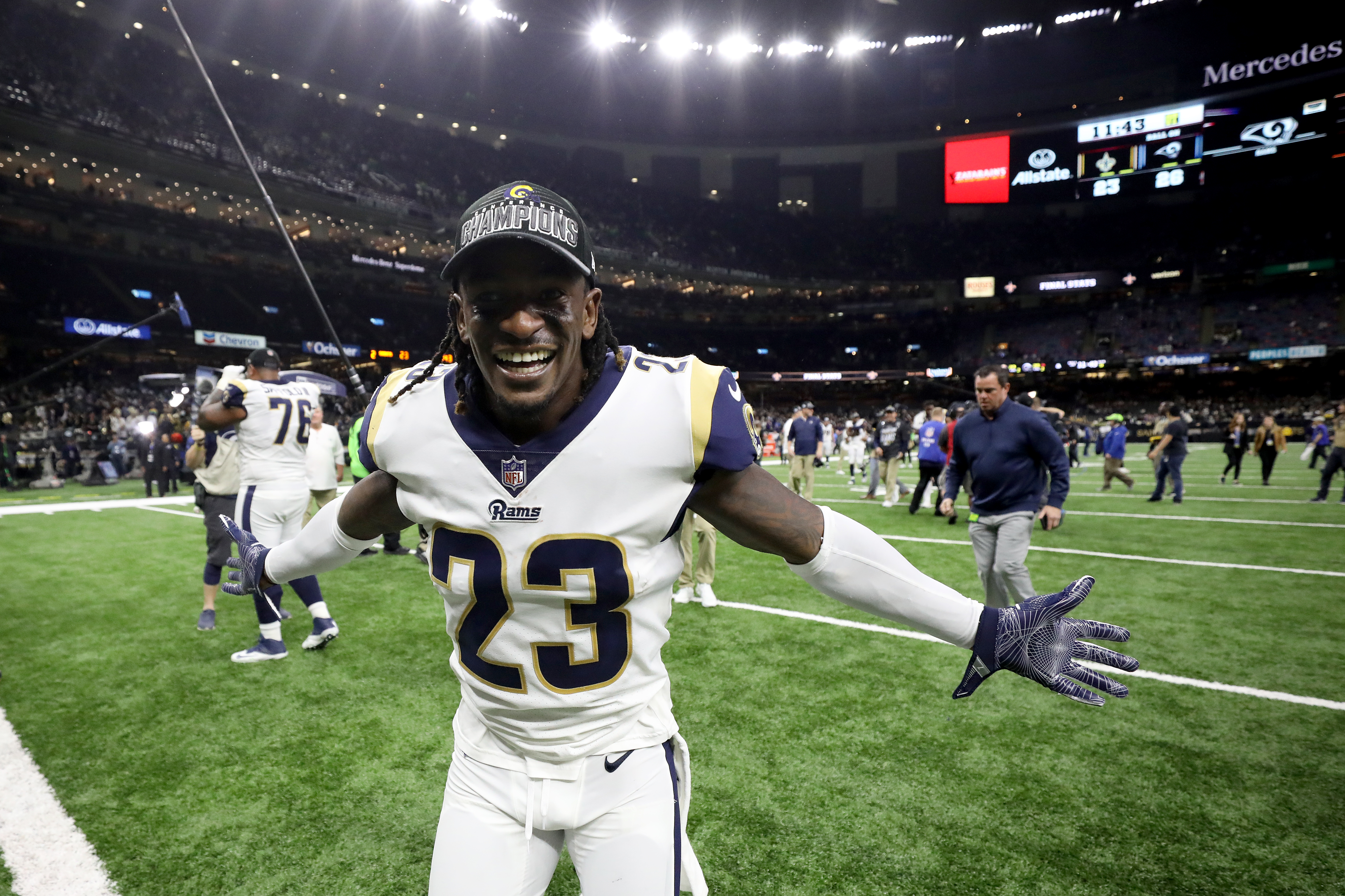 "For him to still be doing it, that's a great compliment for him. But I think that he's definitely not the same quarterback he was," he said, according to Tyler Dunne of Bleacher Report. "He still can sling it, but he's not slinging it as much. Whatever he was doing—because of his age and all that—he's not doing as much of that anymore. He's still doing the same things; he's just not doing as much of it. And sometimes, it's not the sharpest. But it still gets done."
Even with Robey-Coleman's attempts to rectify his comments, the damage is done. The defender already carries a massive target on his back after starring in the most egregious no-call in NFL history. Now, he puts further pressure, further attention on himself and his unit in the nation's most-watched event.
The Patriots could very well fall on Super Bowl Sunday. They did last season against the Philadelphia Eagles. But if they do, fans should hold off on the New England dynasty death knells. Don't hold any funerals. With Belichick at the helm, offensive coordinator Josh McDaniels likely waiting as the heir apparent, and, most importantly, Brady undoubtedly coming back, fans should finally accept this future and realize the Patriots aren't going anywhere. It'll be better for their teams moving forward, as they can prepare to get better, not simply get equal.
That, frankly, would be the biggest in-game adjustment this league could ever hope for.
Follow Geoff Magliocchetti on TWITTER