Set to call Super Bowl 53, Tony Romo has found another job he's good at. His adoring public, eager to see him return, should leave him be.

Seventeen years after their first postseason meeting, not many see the allure of a Super Bowl rematch between the New England Patriots and Los Angeles Rams.
Many are sick of the Patriots' extended dominance, a stretch that began back against the Rams' St. Louis incarnation. Others believe the Los Angeles faithful's nonchalant approach to NFL football makes them unworthy of football's Valhalla. Even the halftime show, headlined by pop-rock group Maroon 5, has been met with disdain.
However, a football-loving nation, one rarely able to agree on anything, have come together in support of one of its former favorite whipping boys: Tony Romo.
Romo is set to serve as the booth analyst for CBS' Super Bowl Sunday coverage. A minor controversy arose when it was revealed the broadcasting rookie Romo would supplant longtime CBS staple Phil Simms in the network's top pairing. But the former Dallas Cowboy quickly endeared himself to fans by predicting plays before they happened, as well as a sense of enthusiasm unheard of in modern-day announcing booths. Add in a touch of witty snark, which came in handy during Thursday night blowouts, and Romo instantly justified his instant promotion.
Romo's magnum opus perhaps came during Sunday's AFC Championship Game. As the New England Patriots and Kansas City Chiefs did battle, Romo carried on like a kid at Christmas, all while showcasing his psychic powers. In the overtime period, the only person at Arrowhead Stadium more clutch than Tom Brady was Romo, who correctly foretold the call on each of New England's trio of third-down conversions en route to the game-winning touchdown, which Romo also saw coming, predicting a run play seconds before Rex Burkhead punched it in.
[membership level="0"]
With Romo's uncanny abilities, many have called for him to take an elevator ride back down to the field. While many believe his predictive abilities would make him the ideal coach, Romo has stated that some teams have inquired about his ability to return as a player.
The real question, in the end, is why bother him at all?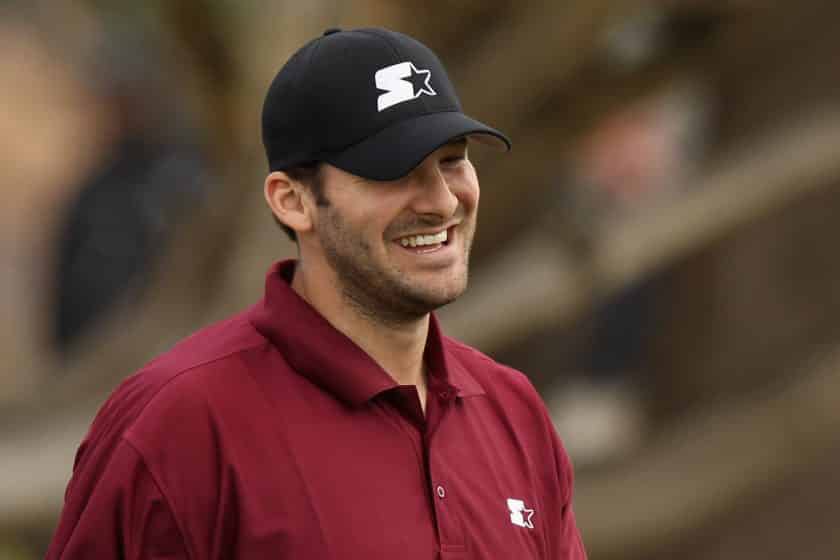 In several ways, Romo's on-field exploits should've helped him pen the quintessential rags-to-riches NFL story. His professional journey began as an undrafted free agent in 2003 out of Eastern Illinois. He'd go on to hold one of the most difficult positions in all of sports, that of Dallas Cowboys starting quarterback, for nearly a decade.
Today's society, one that revels in seeking the downfall of its latest heroes or pounces immediately for fresh meme material, remembers Romo's playing career for several mistakes in the early portions. The botched snap in Seattle that marred an otherwise strong debut year. The Cabo trip with then-girlfriend Jessica Simpson that preceded a shocking playoff loss to the New York Giants. And you can't forget the Week 17 interception in Washington that kept Dallas out of the 2012 playoffs.
Eventually, though, Romo put himself on a level akin to fellow championship-deficient star quarterbacks like Phillip Rivers and Matt Ryan. He became one of the more clutch quarterbacks in the league, leading 15 game-winning drives over his final four seasons as a starter. Some of his finest work was accomplished while injured. Twenty-eleven's second week saw him lead an overtime victory with a broken rib and punctured lung. He also kept the Cowboys' playoff hopes alive on one healthy leg in December 2013.
Even so, Romo departed without the proper appreciation and sendoff. After another injury led to Dallas turning over the reigns to Dak Prescott in 2016, Romo retired after the season ended, his final drive leading to a score in a meaningless game against Philadelphia. Prescott has had a roller coaster career in terms of stats, but two division titles over his first three seasons at the helm have caused many fans to cast Romo aside. Nevermind that his true value was perhaps shown to the Cowboys in 2015 when a lengthy injury absence saw the team struggle to a 4-12 record.
Nevermind that Romo had to work through one of the most turbulent stretches in Cowboys history, one that constantly attracted ill-advised additions. Some, like Pacman Jones and Tank Johnson, dealt with legal issues. Others, like the infamous Roy Williams trade, simply didn't fit in. Either way, while Romo was responsible for some crucial errors early in his career, he spent most of his Dallas tenure dealing with calamities beyond his control.
2013 was perhaps a perfect example of that. That year featured the famous quarterback showdown with Peyton Manning's Denver Broncos at AT&T Stadium. He threw for 506 yards and five scores, but a single mistake, a fourth-quarter interception that set up Denver's winning field goal, was labeled the goat in Dallas' 51-48 defeat, letting a defense that allowed 517 yards and 34 first downs off the hook.
Simply put, why would Romo be in any rush to return?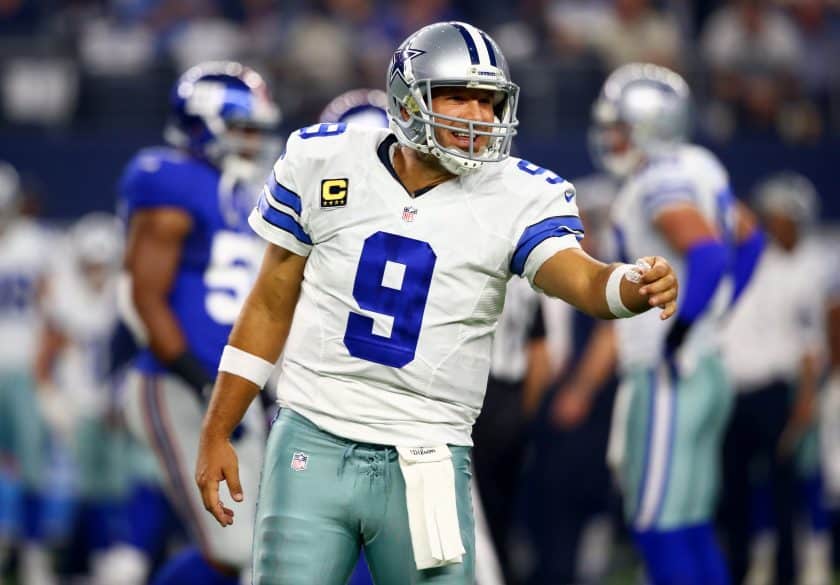 Romo has found another job he's good at, one that he loves doing. Why dump that for the rigors and pressure of returning to the field, losing his voice? If he turns to coaching, he'll inevitably be blamed for the quarterback's first errant throw, the first mistake the team makes. While in the CBS booth, Romo can be an outlier, as his enthusiasm and upbeat attitude differ from the standard analysis far too prevalent in other primary network pairings. There's no use in returning to the field, where his efforts may not be truly appreciated.
Romo has put off the notion that health would prevent him from making an NFL return. But there's no denying the thought of one more hit causing some true damage is scary. Putting his days of tabloid-dominating relationships behind him, Romo has been married to Candice Crawford, a beauty queen turned news reporter since 2011, and they currently raise three sons, Hawkins, Rivers, and Jones. Romo has a career and a family to think about moving forward.
The rigors of coaching are a year-long ordeal. Some fans forget that their NFL heroes are only human, in spite of their on-field exploits. The idea of Romo partaking in a championship effort, one that would end with a Vince Lombardi Trophy denied to him in his playing career, would seem like the perfect ending. But, just two years into a job some doubted he could pull off, he has already become one of the best artists in his craft.
Romo's current exploits keep him enthusiastic, successful, safe, and, perhaps eventually, immortal. Asking him to give that up is simply too greedy from a football-loving public.
Follow Geoff Magliocchetti on TWITTER