The NFL saw Conference Championship Sunday marred by officiating errors. But those on the wrong end of the gaffes are not fully exonerated.

Previous generations grew up rooting for their favorite NFL players. Today's legion of fans may end up rooting for their favorite referees.
The officials in striped shirts have seen their screen time increase during NFL games. Sure, everyone liked to see the retired Ed Hochuli flex and overexplain calls, but referees have become household names with their league-granted ability to potentially turn the results around.
Analysis of the biggest NFL games has featured commentary on players from both teams, as well as the third team…the officials. No matter who's playing, one color always seems to be prevalent: yellow, the color of the laundry tossed in the event of a penalty.
Sunday was no exception to the trend, with the supposed coddling of quarterbacks surfacing during the AFC Championship Game. Midway through the fourth quarter and his New England Patriots down 21-17, Tom Brady's latest heroics were given an unexpected benefactor. A Brady incompletion, one that would've created a seven-yard third down, was quickly offset by a roughing the passer penalty from referee Clete Blakeman. Replays showed that defender Chris Jones had merely hit the shoulder pad of Brady, who led the Patriots to a go-ahead score, one that would become instrumental in a 37-31 overtime win.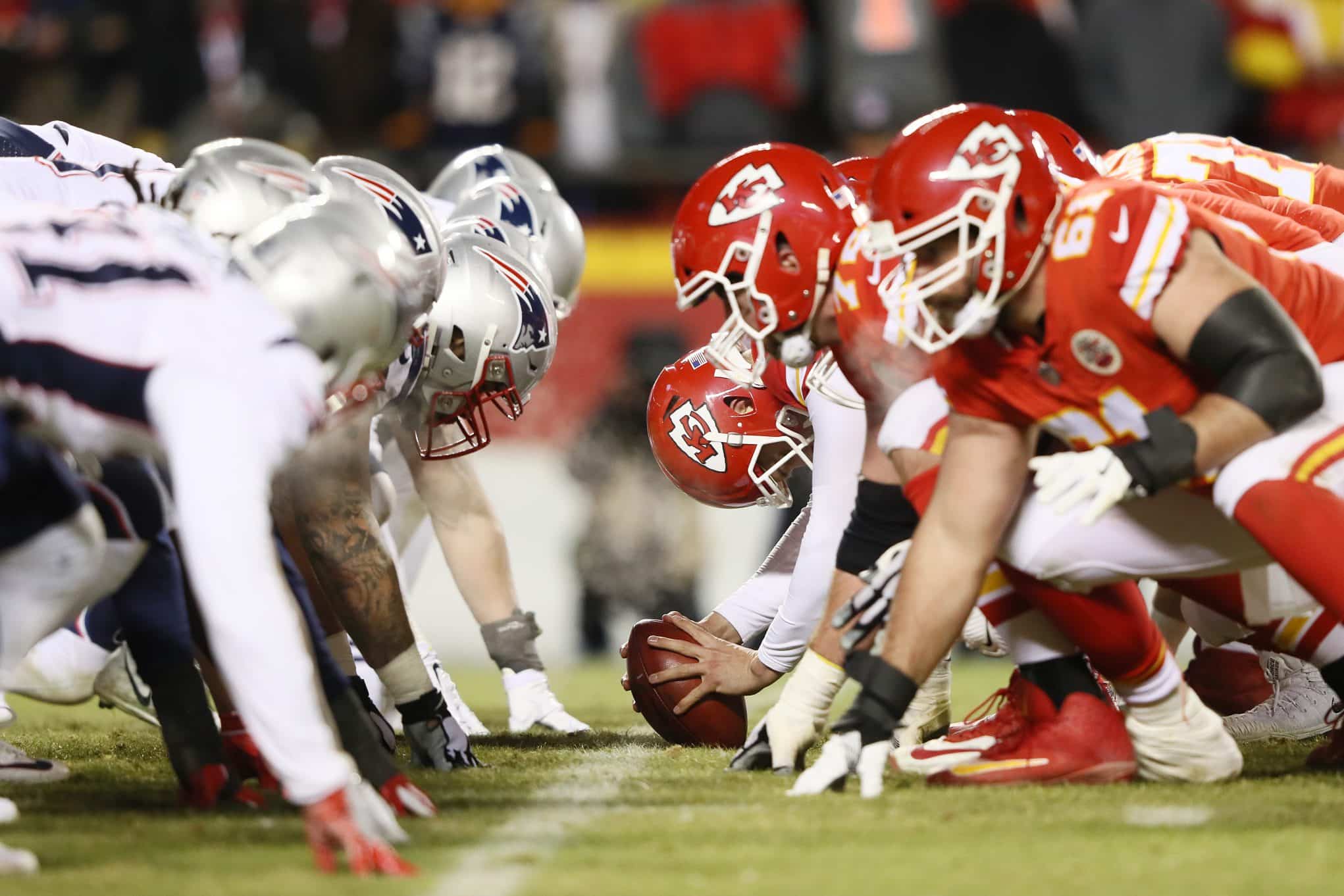 For all the calamities flags caused in Kansas City, the lack of one in New Orleans created similar, if not greater, chaos. In a 20-20 deadlock with under two minutes to go, the local Saints tried to throw their way to a closer field goal. A Drew Brees pass to Tommylee Lewis never made it, mainly because Lewis never had a chance. Rams cornerback Nickell Robey-Coleman allowed officials a wheel of penalties to choose from, knocking Lewis down before the ball arrived, doing so in a helmet-to-helmet fashion, no less. Yet, the flag was pocked, even with two officials in the area. The Saints earned a field goal, but the Rams earned two, including one in an extra period to win 23-20. Referee Bill Vinovich was not in the vicinity, but two other officials were. Responding to queries after the game, Vinovich remarked he was not in the area, and thus unable to truly comment.
"It's a judgment call by the officials," Vinovich said, per Mark W. Sanchez on the New York Post. "I personally have not seen the play."
For the second time in history, we have a Super Bowl between the Patriots and Rams to look forward to. Logic dictates that these two teams have more than earned the right for a February faceoff, but many are crediting those who wear stripes, not horns. Fans will complain no matter what, but this time, players have gathered in a social media mob, revolting against the refs.
Defenders throughout the league gave their thoughts on the Brady-drawn laundry. Members of the Saints have been unable to contain their anger. Lewis' fellow receiver Michael Thomas even called out an obscure NFL rule that would allow for a rematch. A nation that wanted either one last Brees blaze of glory or the first chapter of Patrick Mahomes' championship exploits was left disappointed, faced instead with a Los Angeles franchise no one asked for and the New England Patriots for the umpteenth time. Saints season ticket holders have even gone to the ludicrous lengths of filing a lawsuit in hopes
The teams that missed out have no one to blame but themselves.
Yes, the officials' fatal flaws did play a part in the runner-ups' respective defeats. The missed call against Lewis was particularly egregious, as the excessive hit could've led to serious injury for Lewis. It's not the first time officials have taken over the postseason spotlight. Dallas Cowboys fans, for example, claim to this day that "Dez Caught It". Bryant's catch, or reported lack thereof, was one of countless examples of someone in the league not knowing what a catch is. The league knows that ratings will remain strong…the Patriots-Chiefs game alone took in 53 million viewers…because they serve as a cartel to a football-loving public. But the guilty parties must be held accountable.
In the pie chart of defeat, these errors indeed had a slice. It wasn't, however, the lion's share.
Flashing back to the New Orleans game, the closing scoreboard read in Los Angeles' favor. For a majority of the game, however, the margin read in the Saints' favor, including a 13-0 lead at the end of the first quarter. That lead could've been much bigger with the opportunities New Orleans had in the early going. Capping off an 11-play, 56-yard drive to open things up is understandable, especially with Will Lutz connecting from 37 yards out on a seven-yard fourth down. But an early opportunity to put the high-scoring Rams away early was cast aside for another triple.
On the Rams' first drive, things ended abruptly when New Orleans linebacker Demario Davis intercepted a Jared Goff throw, situating New Orleans just 16 yards from a 10-0 lead. Three plays later, however, Lutz was back on to score from 29 yards, keeping the score manageable, even after the Saints finally broke the goal on their next drive. Championship teams don't blow 13-0 leads, and that's exactly what New Orleans did.
Rather than discussing how the mighty Saints blew a 13-0 lead, rather than about a high-flying offense that couldn't, sports talk television has transformed into an endless stream of the missed call at the Mercedes-Benz Superdome. But, the reality is, the play should've never been called in the first place.
The time that occupied overtime could've been spent celebrating a New Orleans march to the Super Bowl. After a remarkable Ted Ginn grab set New Orleans up deep in Rams territory, Los Angeles was facing a situation that threatened to eat up their timeouts. A team with a rushing duo of Alvin Kamara and Mark Ingram could've wiped out a majority of the clock. Instead, they went full Pete Carroll…and everyone knows you never go full Pete Carroll.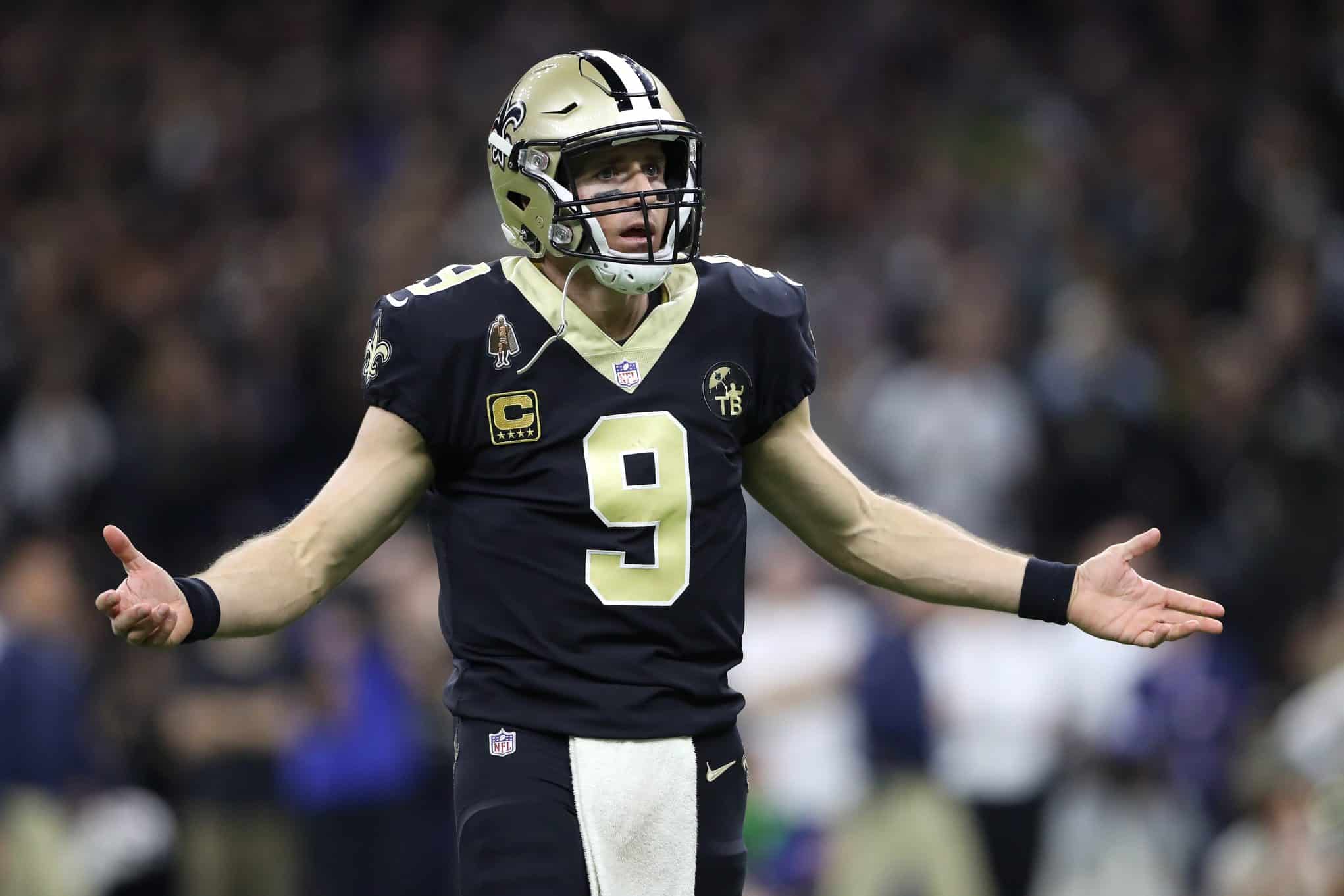 The dangerous non-call on Lewis should've never happened. With head coach Sean Payton and the Saints simply trying to do too much, Los Angeles was allowed to keep their timeouts and work with 101 seconds of game time, which might as well be a century on an NFL calculator. The defense, duplicating several other occasions since the 13-point lead, failed to make a stop.
Dispelling the notion that a coin flip automatically decides the overtime session, the Saints even had a shot to win the game in overtime. Winners of the traditional toss, New Orleans put their high-octane offense back on the field and came up empty handed thanks to poor blocking. After obtaining a first down via penalty, a six-yard loss on second down, brought upon by the rush of Aaron Donald forced a pass. Pressure from Dante Fowler force Brees into an errant throw, one Los Angeles defender John Johnson probably could've called fair catch on. Four plays later, Greg Zuerlein's deep field goal from 57 yards out ignited the celebration.
After the game, Payton revealed that the league had contacted him about the no-call, confirming that a mistake was indeed made. It was likely of little consolation to the head coach, but cued Saints fans to launch their lawsuits, as well as billboards throughout Atlanta, which will host the Super Bowl in two weeks.
Kansas City has far less to complain about. A potential clinching interception late in the final minute was negated by Dee Ford's neutral zone infraction, as replays clearly showed the outside linebacker's hand extended illegally forward. While the ensuing extra session has had fans groveling about the flaws of the current overtime system, other fans, part of a football-loving public that has gotten sick of New England's dominance, haven't put away their tin-foil hats, believing something to be amiss when it comes to another Patriots victory.
Those same fans need to get over it and accept defeat.
The NFL does have officiating issues to iron out, seemingly for the umpteenth year in a row. But they're not the reason we have a Patriots-Rams Super Bowl for the second time this century. The
NFL games last 60 minutes. Each and every one counts. If the result of your game is predicated on a single play, you've already lost.
Yes, the percentages were unfairly tilted due to human error, but both the Saints and the Chiefs had countless plays to make up any deficiencies. That's the difference between playing in the Super Bowl and watching from home. It's a lesson neither team will soon forget. After all, they have a long, long offseason to think it over.
Follow Geoff Magliocchetti on TWITTER