It's almost 2019, and the list of New Year's resolutions the Yankees should make is longer than an Aaron Judge home run.

The frivolity of the holiday season will soon come crashing to an end, and the time for unpleasant self-evaluation will follow soon after. Even the New York Yankees need to look in the mirror and make some New Year's resolutions.
The Bombers had a good 2018. They won 100 games for the first time since 2009, broke the single-season team HR record, and developed the second- and third-place finishers for the ROY award.
Those are all great accomplishments, but the team took a step back when games really mattered.
In 2017 the overachieving Baby Bombers made it from the Wild Card game all the way to Game 7 of the ALCS. In 2018 they again had to go the Wild-Card route for the third-straight year. They ended up only winning one game against the abominable Red Sox in the ALDS.
It's been nine years since the World Series showed up in the Bronx, and it's about time for that to change. But it's going to take some discipline.
In the same way that I need to drop some pounds and lay off the liquid bread in the coming year, the Yankees can benefit from setting some common New Year's resolutions. Here are just a few.
1. Exercise more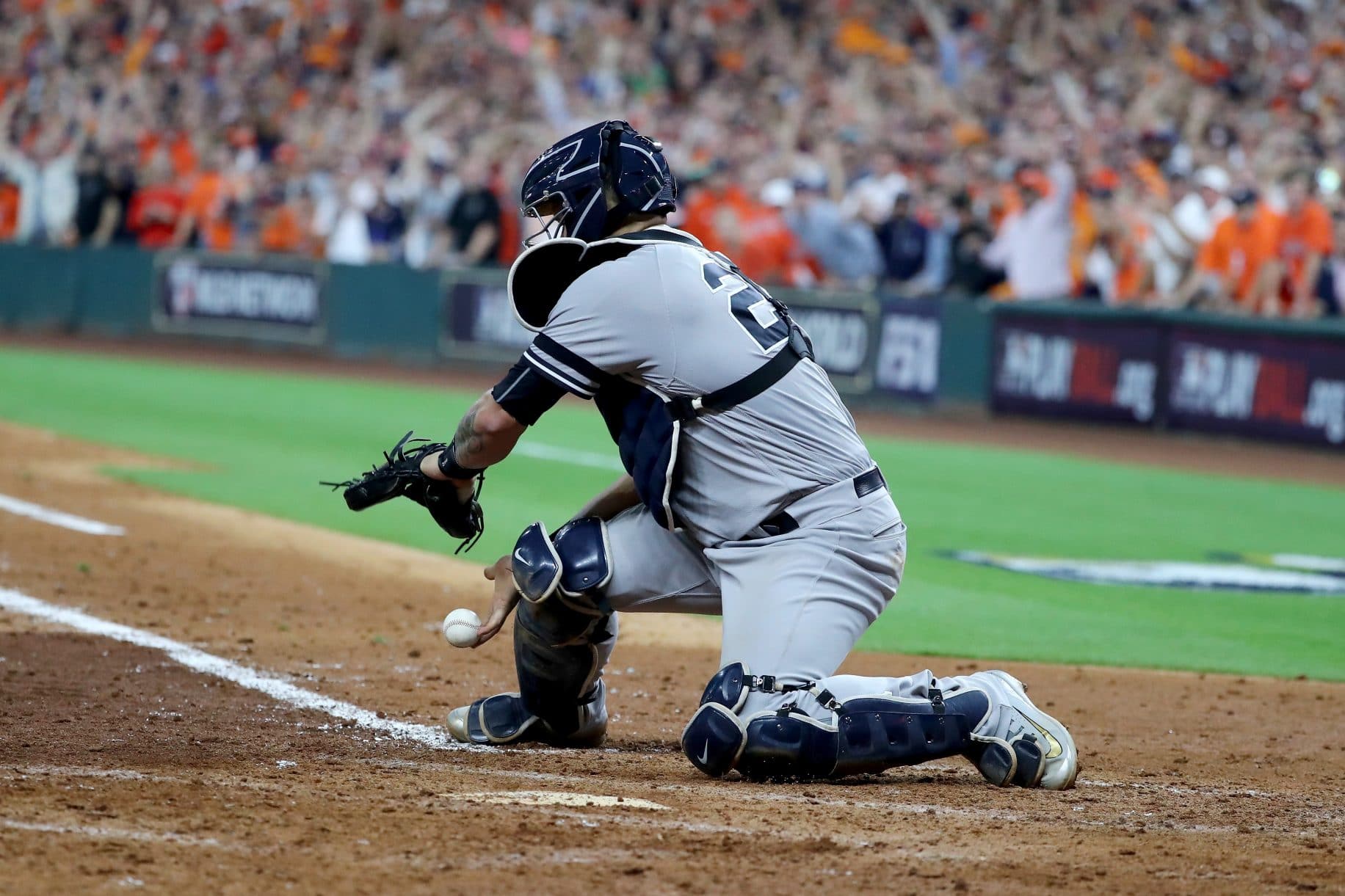 Aaron Boone needs to get his team fit. Obviously, they're all professional athletes, so this is more about mental exercise and fundamental drilling.
Players like Gary Sanchez and Miguel Andujar must fix their defense. According to John Harper at the Daily News, before the 2017 season, Sanchez convinced Joe Girardi to let him skip intense catching drills he had been doing. The young backstop proceeded to lead the league in passed balls in both 2017 and 2018.
Aaron Boone, if you're reading this, figure out how to get Sanchez back into the drills. Incentivize him with days off from the extra work for every game without a passed ball or wild pitch. Give him another dinner with Alex Rodriguez and J.Lo. Do whatever it takes.
The same goes for Miguel Andujar at third base. While his productivity at the plate was stellar in 2018, his glovework at third was so shoddy Boone sat him in the decisive fourth game of the ALDS.
In a game the Yankees lost by one run, Andujar's bat could've made a huge difference. He has to get himself right so he can stay in the lineup for future postseason games.
2. Eat healthy
Instead of gobbling down junk food, like Manny Machado or Bryce Harper, Brian Cashman needs to add players that make his team healthier.
Machado and Harper are both super talented, young, and will deliver a good ROI. But they're just too decadent; too much of them and Yankees fans will be sick to their stomachs as they deal with bad attitudes in the dugout and light jogging to first base.
Instead, when the munchies strike this offseason, the Bombers should reach for a healthy snack like fruit or nuts. More specifically, grab a nutty pitcher named Trevor Bauer.
Trevor Bauer says he's never signing a long-term deal. Only one-year contracts.

Why? Turns out he made a bet with a friend: If he ever signs a multi-year deal, the friend gets to shoot him in the nuts with a paintball gun from 10 feet away.

Full podcast: https://t.co/hvN9x1gPKo pic.twitter.com/9l3z7PHLGz

— Jeff Passan (@JeffPassan) July 6, 2018
Bauer is also nuts about improving as a pitcher, using technology and science to gain whatever competitive edge he can. The righty posted a 2.21 ERA and 5.7 WAR in 2018, and he's rumored to be available via trade.
"I didn't win the Cy Young, so the season was a failure in my eyes," Bauer told MLB.com's Jordan Bastian, referencing his 2017 season. "That's the standard I hold myself to, is being the best pitcher in the league and the best pitcher in baseball. So, if I'm not that, then there's a reason I'm not that and I've got to go figure it out."
I don't want the Yankees to trade Miguel Andujar, as some speculate they will. But if they absolutely must, only a player with Bauer's intensity will do in return.
Oh, and if you're worried about having six starting pitchers, don't. The rotation has 38-year-old CC Sabathia, who just had heart surgery; Masahiro Tanaka and the ticking time bomb in his elbow; an injury-prone James Paxton; and 36-year-old J.A. Happ. They could add another nut to this trail mix.
3. Lose weight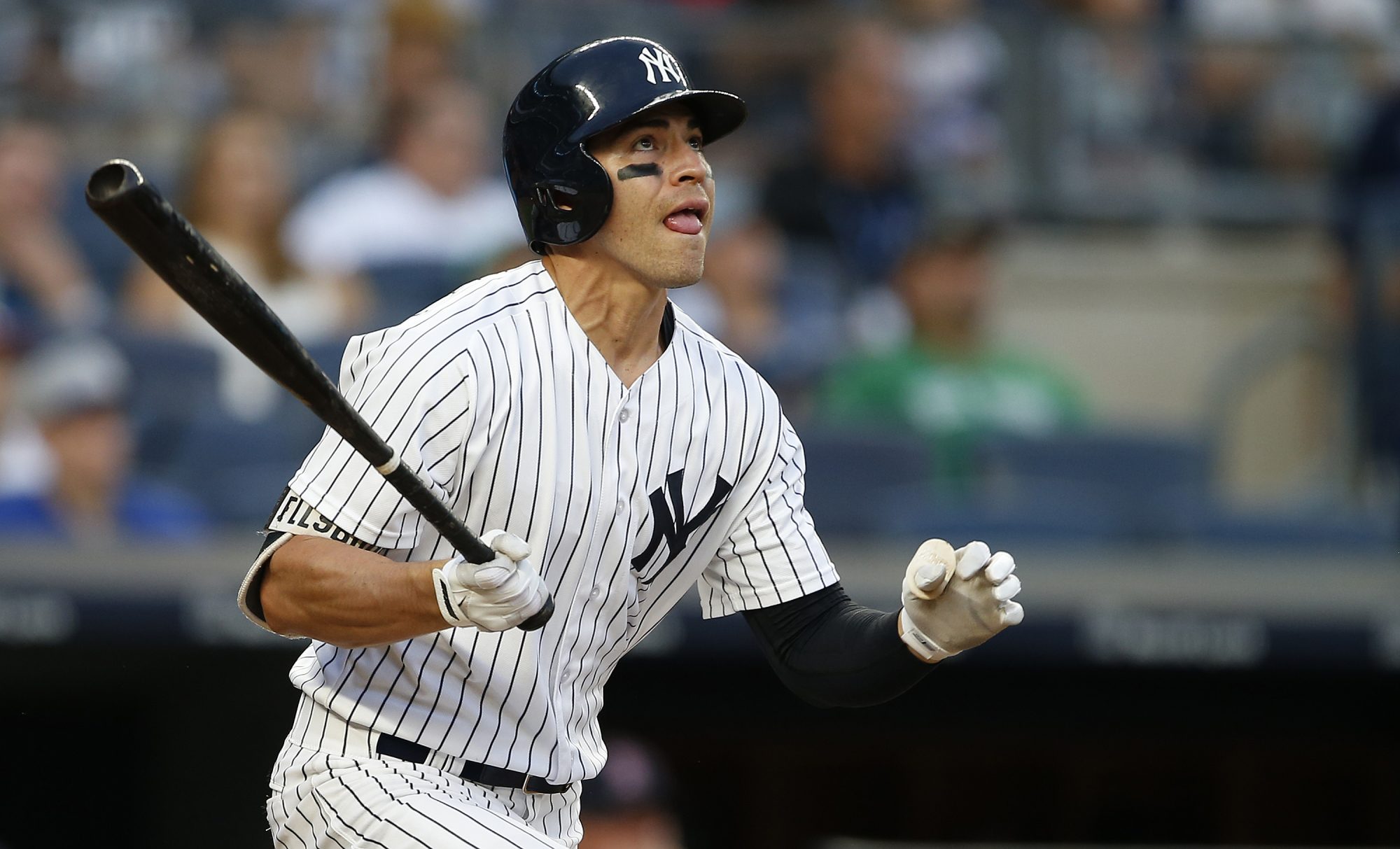 There's some dead weight in the Bronx that needs to go. If the Yankees have to shed players like Jacoby Ellsbury and Sonny Gray to get their team beach-body ready for summer, it's up to Brian Cashman to do what it takes to drop them.
Cashman's asking price for Sonny Gray has been high. I mean, Cincinnati Reds' top prospect high. Gray obviously has value, as he's still just 29 years old and has a history of ace-like success with the Oakland A's. Still, everyone and their grandma knows the Yankees don't want him. That knowledge means Cashman starts off all Gray trade talks at a disadvantage.
Just about the only bright spot in Gray's time as a Yankee has been his homophonous surname. He posted a 4.90 ERA in 2018 and couldn't even make the playoff roster as a reliever. Cashman should be happy to get a bucket of Aaron Judge's favorite Dubble Bubble back for Gray.
[membership level="0"]
Moving Ellsbury is probably just wishful thinking at this point. The 35-year-old outfielder missed all of 2018 with an injury, and when he has played in the Bronx, the results have been mediocre at best (.264/.330/.386 in four seasons).
The Seattle Mariners thought about giving Robinson Cano back to the Yankees for Ellsbury, but that would've been a bad move. Cano's contract runs through his age-40 season, with a full no-trade clause. The Yankees can buy out Ellsbury in 2021 for $5 million, when he's 37.
Probably the best bet with Ellsbury is to coax some production out of his bat in the first half of 2019. If he shows any signs of life, he should be much more movable at the trade deadline in July.
4. Succeed at work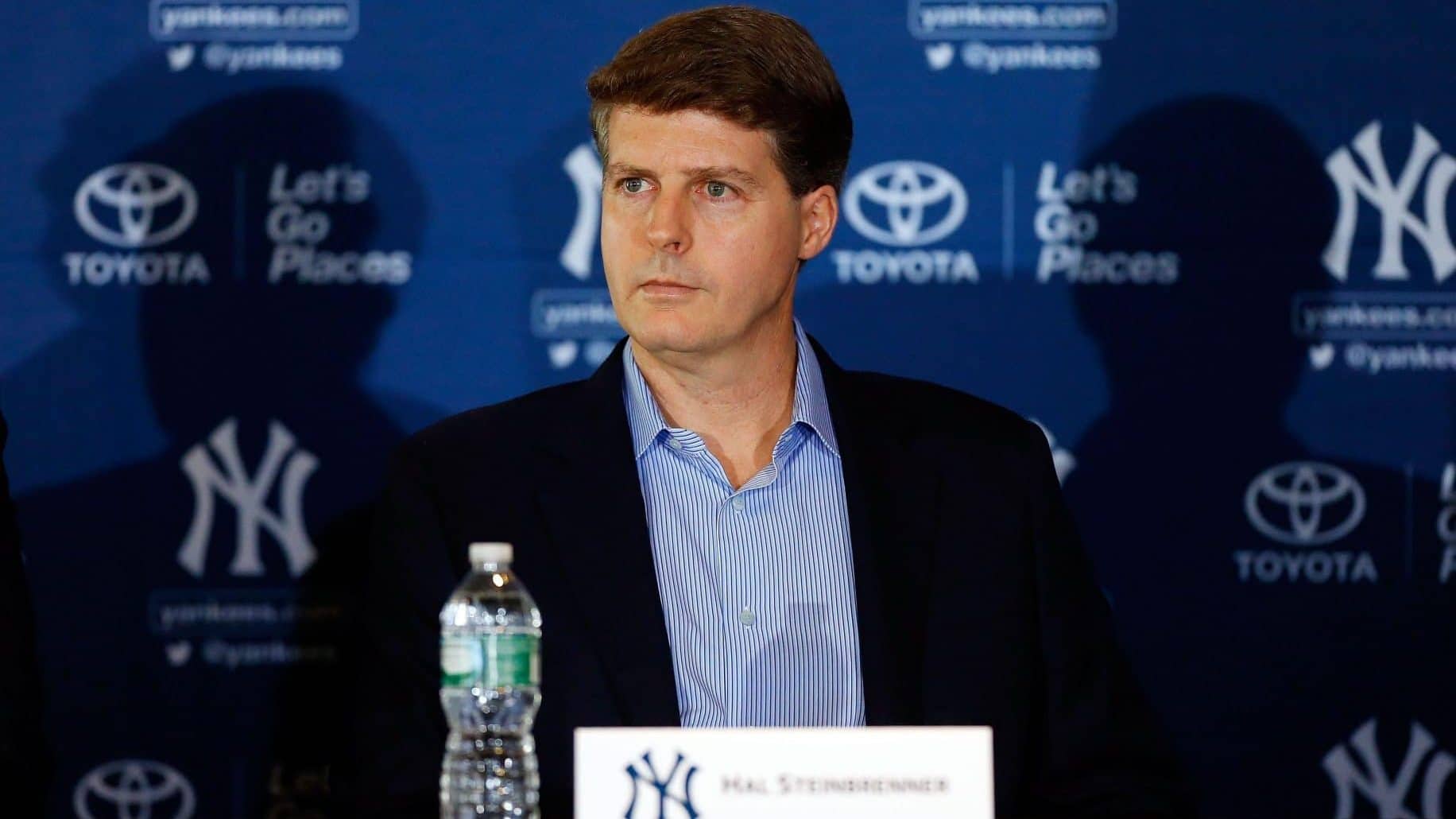 Baseball is a business, and the Yankees are as business-minded as ever these days. But no matter how much owner Hal Steinbrenner's net worth balloons in 2019, the Bombers won't be truly successful unless they bring home championship number 28.
One key to keeping this New Year's resolution is to build an early lead in the AL East and never look back. A fourth straight appearance in the Wild Card game isn't going to cut it.
No excuses (except for the odds)
The Baby Bombers are loaded down with talent, and it's on Aaron Boone, Brian Cashman, and the rest of management to make sure that talent doesn't go to waste.
If the Yankees can overcome the odds and keep their 2019 New Year's resolutions, they could set in motion a new dynasty in the Bronx. As a pinstripe pessimist armed with the knowledge that only 8 percent of resolutions are maintained, I'm not getting my hopes up.
As always, though, I'd love to be dead wrong.