In college football, big-name quarterbacks like Kelly Bryant, Jalen Hurts and Tyree Jackson may be on the move.

In 2018, free agency came to college football.
With the introduction of the transfer portal — allowing players to communicate with other programs about the prospect of transferring — players now have the ability to recreate the recruiting process.
The transfer portal is where "coaches can track free agents, I mean, transfers," Brett McMurphy of Stadium Network tweeted in October.
This year, the transfer class is especially strong — particularly at quarterback, where a pair of Power 5 QBs is set to hit the open market.
Here are the potential quarterback transfers:
Jalen Hurts, QB, Alabama
Hurts is a graduate, meaning that he can transfer to any program he wants without penalty. Considering that he will be behind Tua Tagovailoa on the depth chart for the foreseeable future, it is possible that Hurts will transfer — and become the biggest free agent in college football history. Hurts has a lengthy résumé and championship pedigree, making him a valuable commodity on the transfer portal.
The Upside: Former four-star recruit with leadership abilities and mental toughness. Fantastic athlete capable of extending plays with his legs.
The Downside: Could be best suited changing positions, à la Terrelle Pryor style.
Projected Interest: Arizona coach Kevin Sumlin nearly flipped Hurts to Texas A&M when he was an incoming freshman, so that is a potential match. Expect Texas and Houston to also make a run for the QB.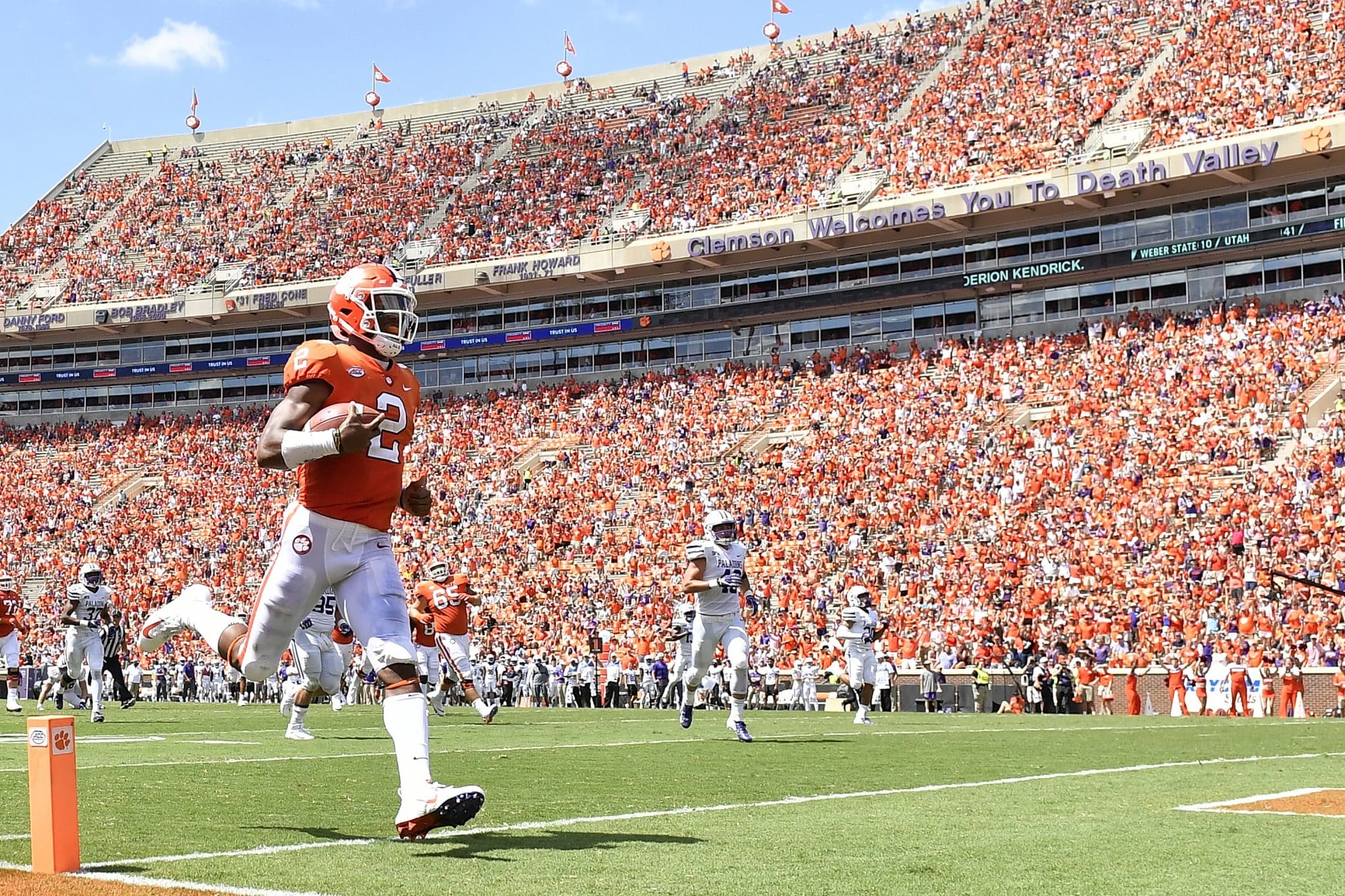 Kelly Bryant, QB, Clemson
Update: Bryant has transferred to the University of Missouri.
Once one of the top dual-threat quarterbacks in his class, Bryant has been stuck behind DeShaun Watson and Trevor Lawrence on the Tigers depth chart, playing in only 29 games over four seasons. Still, he went 12-2 as a starter in 2017, leading Clemson to the College Football Playoff and starting the first four games of this season.
The Upside: Tremendous speed and athleticism, which bodes well for running in the open field. Good instincts and vision, with some upside in the throwing game.
The Downside: Bryant struggles to go through his progressions and stay in the pocket. He is a run-first QB who often runs when he shouldn't.
Projected Interest: Bryant transferred to Missouri in early December and will have a chance to start from day one after senior QB Drew Lock leaves for the NFL Draft.
Justin Fields, QB, Georgia
Update: Fields is expected to enroll at Ohio State University next week, sources tell ESPN.
Fields was no. 1 on the ESPN Top 300 in 2018, coming in ahead of Trevor Lawrence and Jacob Sirmon. With Jake Fromm entering his junior season at Georgia, Fields is 'exploring his options' — although staying in Athens is still a possibility. He's got all the tools — arm strength, running ability, intelligence, athleticism and leadership.
The Upside: Fields is able to quickly grasp information, so with his success running and throwing the football, he should have no trouble adapting to a new offensive system. He is as high-upside as they come.
[membership level="0"]
The Downside: Fields is a late-bloomer with limited tape on the college level. Otherwise, he's a fairly strong prospect.
Projected Interest: Fields is in the transfer portal, and it's increasingly likely that he's going to end up at Ohio State, Florida State or Oklahoma.
Tyree Jackson, QB, Buffalo
Update: Jackson has declared for the 2019 NFL Draft, the quarterback announced on Instagram.
On Wednesday, Allen Trieu of 247Sports confirmed that Jackson is in the transfer portal. At 6-7, 245 lb., Jackson is a big-bodied quarterback with a strong arm and an ability to extend plays with his feet. He led Buffalo to a 10-4 record this season, the best in school history. He is a projected mid-round pick in the upcoming draft, so transferring to a bigger program is an intriguing gamble on his part.
The Upside: Jackson has prototypical size and an ability to throw the ball downfield. He also has decent footwork and athleticism, drawing Cam Newton comparisons.
The Downside: Jackson struggled when it mattered most this season, especially during a nationally-televised game against Army and in the Dollar General Bowl against Troy. He needs to learn when to take a sack, and when to avoid a potentially dangerous play.
Projected Interest: Jackson is one of the best QBs in the Group of Five, so expect plenty of interest from schools with quarterback vacancies (i.e. Louisville and Minnesota).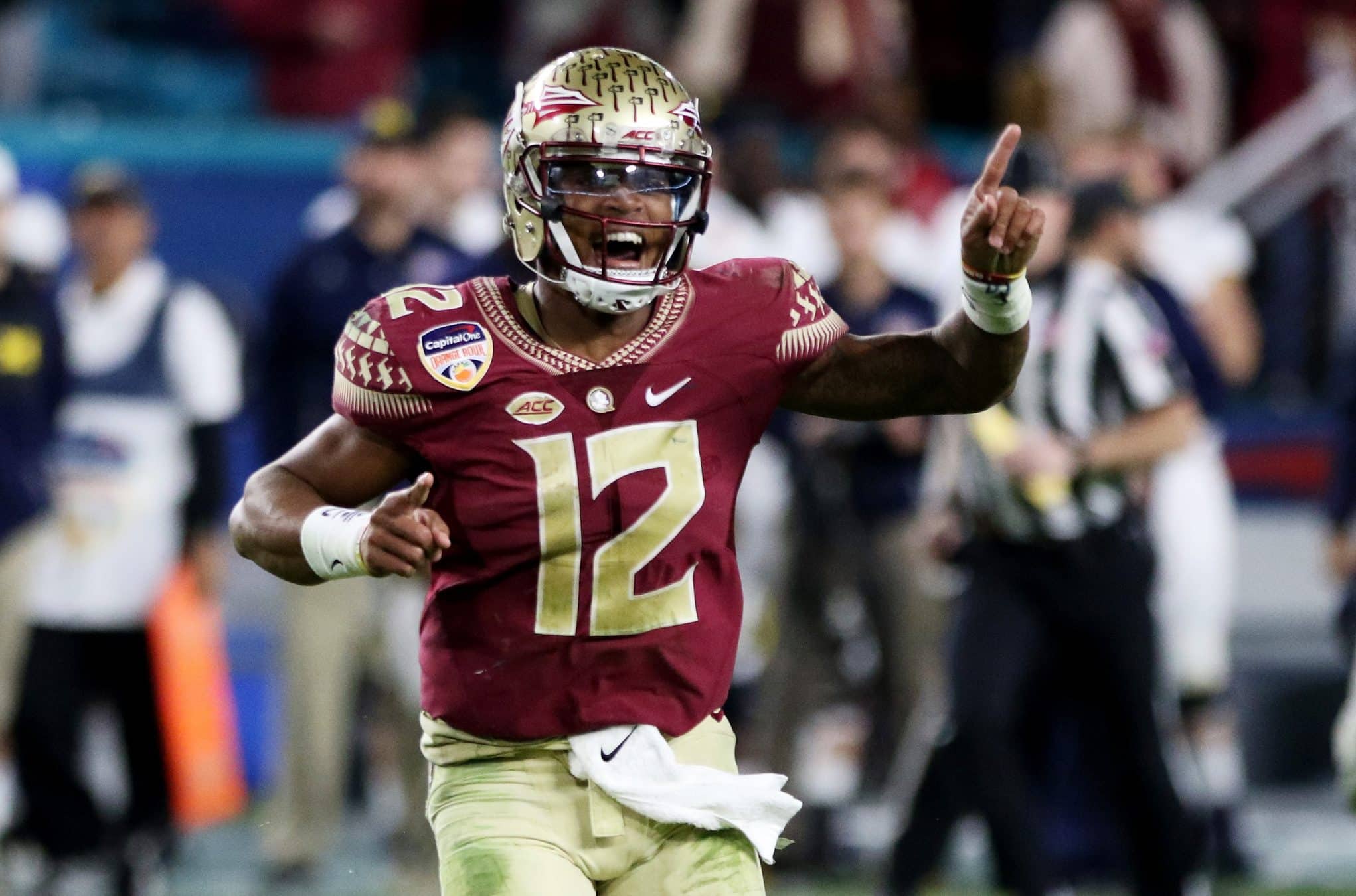 Deondre Francois, QB, Florida State
Francois is an NFL talent, but he's coming off a number of injury-riddled campaigns. In 2018, he posted a 121.2 passer rating — a far cry from the 142.1 he posted as a freshman. Things didn't click with Willie Taggart at the helm, so a transfer may be in order.
The Upside: Gifted athlete with toughness and skill as a runner. Surprisingly durable for his size, despite playing behind one of the worst offensive lines in the nation.
The Downside: Occasionally struggles to throw downfield. Has battled injuries over his collegiate career.
Projected Interest: "He's exploring his options," Taggart told the media when asked about Francois' future. It is unclear what the junior will end up doing, but it's clear that he'll at least be testing the waters at the next level.
Best of the rest …
Notre Dame QB Brandon Wimbush will transfer after the College Football Playoff, according to sources. He has drawn interest from multiple Power 5 programs, including Rutgers and Penn State… Texas QB Shane Buechele is entrenched in the depth chart behind Sam Ehlinger, leading some to believe that he'll transfer to another program… Texas A&M QB Nick Starkel was a four-star recruit coming out of high school and should be getting some looks this winter.