Despite the bitter New York Yankees-Boston Red Sox remaining strong, there is no place in snubbing Mariano Rivera for the HOF.

What's the greatest Christmas present a baseball fan could receive? That would be tension brewing up in the New York Yankees-Boston Red Sox rivalry. And it's not even baseball season.
Joy to the World!
If you've been living under a rock, or just off the grid because social media can be a nasty place, we'll get you updated. Writer Bill Ballou revealed that he would not be voting for Mariano Rivera to get into the MLB Hall of Fame.
Naturally, Ballou is a writer for the Worchester, Mass., Telegram. Aka enemy territory. The comments were reported by Mark Fischer of the New York Post.
So, here we go again. The Boston Red Sox are taking out their frustrations with the most successful franchise in the history of sports by bashing one of arguably the greatest closers in the history of the sport.
Just another reason why Yankees fans love Red Sox fans.
This is absolutely absurd in so many ways but let's start with the obvious. Rivalries aside, if you think that Mariano Rivera (the all-time MLB saves leader, all-time MLB leader in games finished, 13-time All-Star and key cog in five Yankees championship seasons) doesn't deserve to be enshrined amongst players who have changed the face of baseball, you are delusional. Or just from Boston, apparently.
Rivera's resume has literally left nothing to be desired. He has accomplished it all and did it in dominating fashion. Rivera finished 952 games and had 652 total saves. His cutter was the stuff of legend, becoming the one pitch that no player could seem to figure out.
Sure, there were blown saves in there. If Rivera was a perfect player, the Yankees would've had several more World Series championships under their belt. But he was as close to God-like as you can come as a closer.
Rivalry or not, that is worthy of respect.
Ballou's biggest argument in his essay against Rivera's induction into the HOF is "The Save—the baseball kind—is the lowest-hanging fruit on the game's statistical tree."
Finally. Someone who actually agrees with Randy Levine in his own way.
The stats from closers are different but that's because being a closer is a completely different position. They may only throw one inning a night but they arrive in high-pressure situations and have to mow down some of the toughest hitters in the game where one swing can make or break a night. Maybe The Sandman doesn't have to conserve all of his energy but he has to go all out in the most intense part of the game.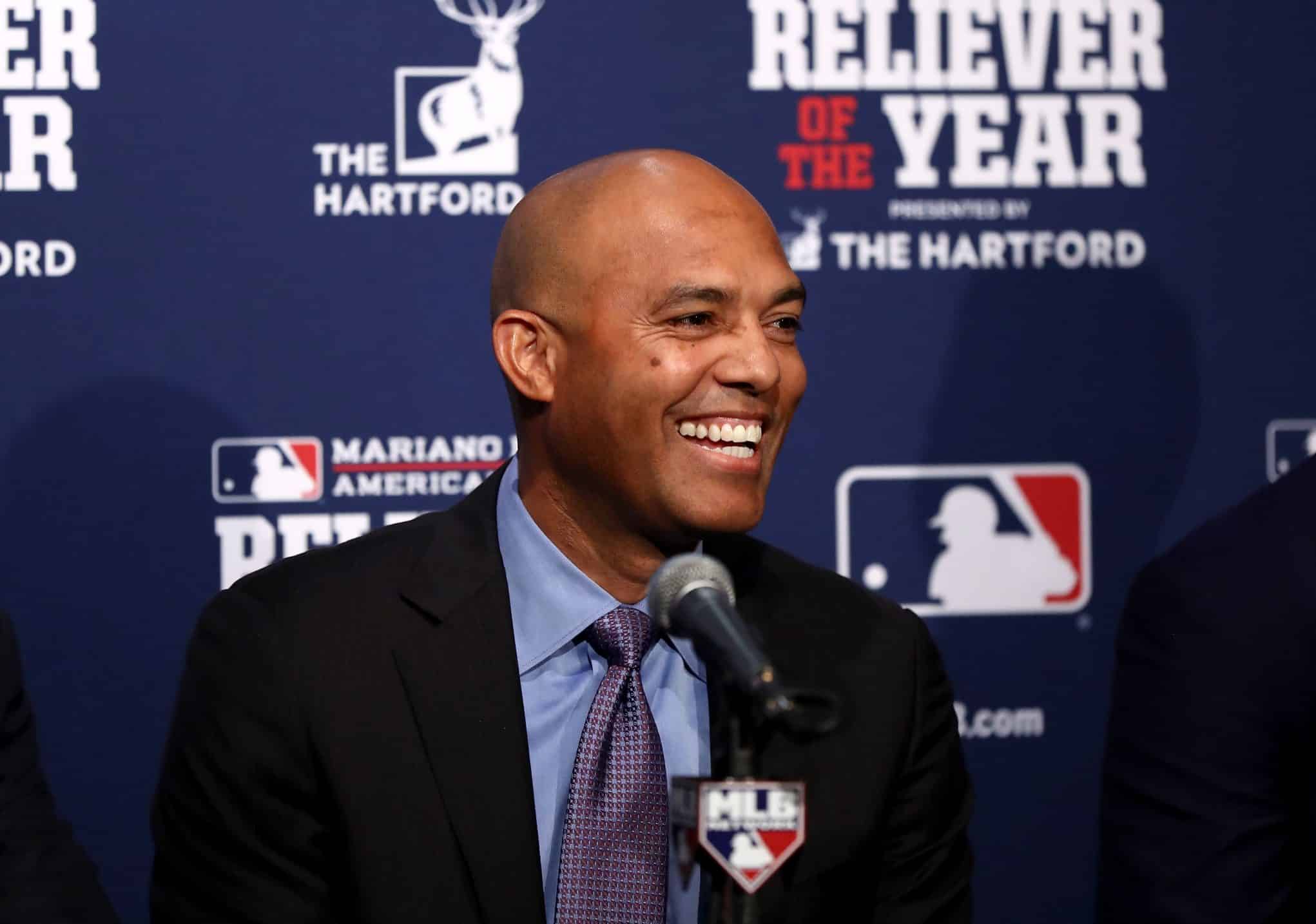 Rivera is a "low-hanging fruit?" If being a closer is so easy, how come half of the closers in the league can't get the job done as Rivera did? And Ballou brings up Craig Kimbrel because, well, why not? Only a Boston writer would believe that uttering Kimbrel's name in the same sentence as Rivera's is not a laughable offense.
Rivera's time to shine came in the postseason, where he became a savior in pinstripes. He only allowed two home runs in 141 innings of work in the postseason. He finished his career with a 0.70 postseason ERA, the best in the entire sport.
While Ballou said that he won't be submitting a ballot this year, even raising the question of whether or not Rivera deserves to be in the Hall is just petty. You know it doesn't have anything to do with the closer role or his significant blown saves in the postseason. No, it all has to do with the bias of the man behind the computer.
That is completely unacceptable. We talk about wanting to change the sport, fix pace of play and make the game more appealing to younger viewers. How about we start by not allowing writers to have a vote for something they so clearly are not taking seriously.
[membership level="0"]
The Hall of Fame is for the best in the game and if biases cannot be put aside, why are we allowing writers who so clearly have biases to even have a say?
The Yankees-Sox rivalry stands the test of time but the one place it doesn't belong in is the Hall of Fame. Even as a Yankees fan, I can admit that certain Red Sox players are definitely worthy of induction into Cooperstown. David Ortiz is a phenomenal DH specialist. As much as I hate Pedro Martinez, he would've been one of the first names checked off on the ballot for me.
Why? Because they are great players and they deserve this recognition.
Apparently, Ballou is only making Red Sox fans and writers look bad. As if Yankees fans didn't already believe that, now they have a far greater reason to hate on Red Sox Nation.
Ballou was right about one thing…times are truly changing. The closer role might be non-existent in the next decade. However, it's still a part of baseball's past and deserves to be recognized, especially in Rivera's case.
The Yankees and Red Sox still will be able to duke it out on the field. But when it comes to the Hall of Fame, writers should know enough to put down the boxing gloves and respect the best.
Bill Ballou absolutely has a right to his own opinion. But this time, that opinion stems from jealousy and pettiness and that's not a good message for the future of the sport.
Leave it to the teams to settle this one because that's where the rivalry should be taking place.