The focus for the New York Yankees seems to be on starting pitching. Perhaps there is another part of their game that could use some attention.

It's not how you start, it's how you finish.
Isn't that right, New York Yankees?
The Yankees started the season off strong in the months of April, May and June but fell off as the All-Star break rolled around. After months of being the hottest team in baseball, the Yankees couldn't squeak past the eventual World Champion Boston Red Sox in the ALDS.
They started strong but couldn't finish off a championship season. It was definitely an impressive season but they couldn't win when it really counted.
Now, this offseason, the focus for the Yankees is on their starting rotation. But if we're going by the quote, maybe it's not all about the strength of their starting rotation. Maybe they should start focusing on their bullpen, which is slowly depleting this offseason.
Right now, the rotation is slated as having Luis Severino, Masahiro Tanaka, James Paxton and CC Sabathia. The fifth slot is waiting for the Yankees to make a splash in free agency, as they've been linked to Corey Kluber and Dallas Keuchel among others.
That's all fine and dandy but what about those coming in to relieve these starters after they put in a solid six or seven innings of work? The Yankees have learned the hard way in the past that they can't overwork their relievers. They also learned last year that one season doesn't always define a reliever.
Take the case of Chad Green. Green was phenomenal in his 2017 campaign. However, in 2018 he took a step back, allowing a career-high in hits (64) in 75.2 innings of work.
Dellin Betances proved his unreliability early on in the season, eventually settling in after developing a set of rules that would rival the Joba Rules from back in the day with Joba Chamberlain.
The Yankees probably won't extend offers to David Robertson and Zach Britton, who was a midseason pick-up to help bolster the 'pen. With that being said, the Yankees have a few holes they need to patch up with their next few offseason moves if they want their team as a whole to be successful.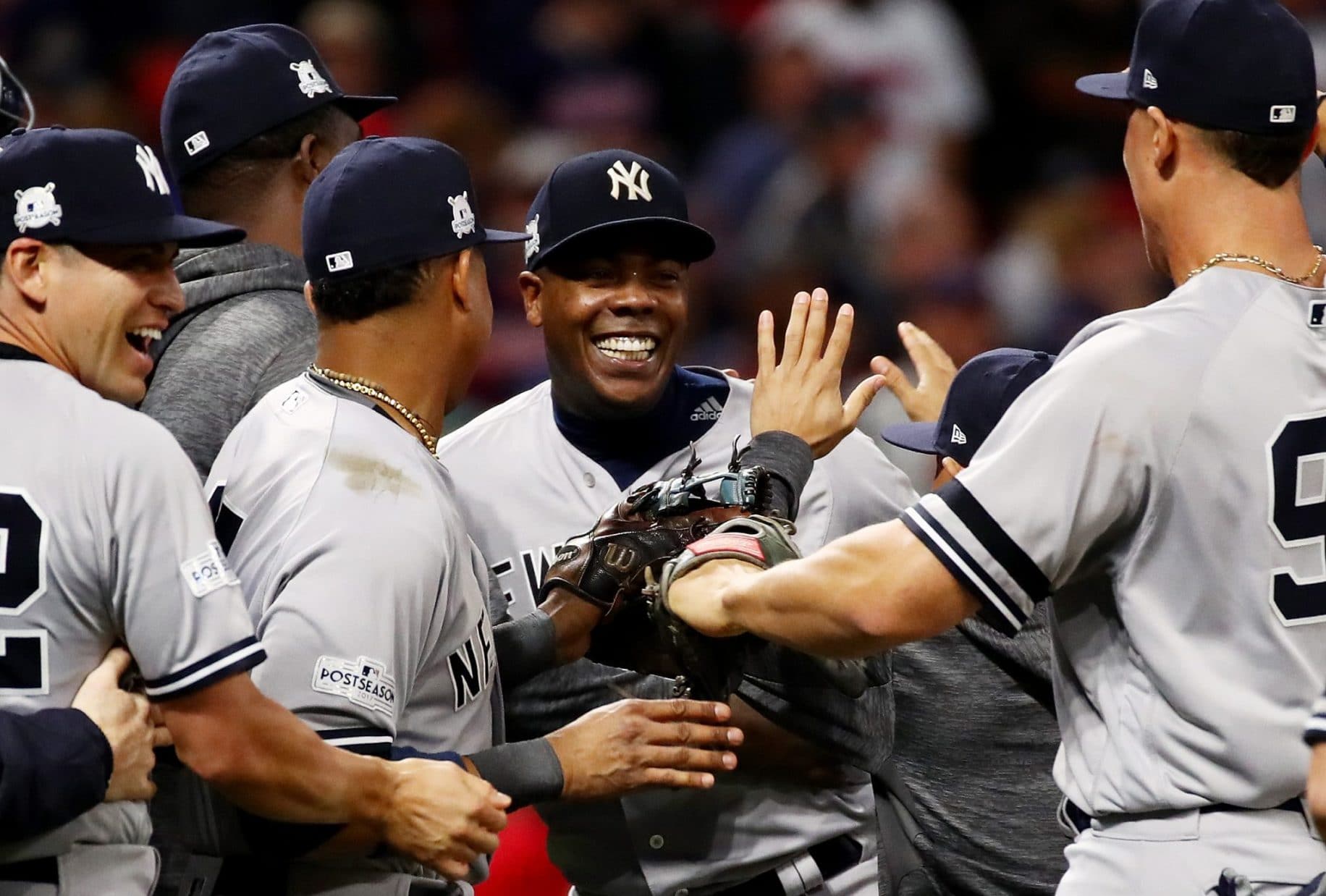 Sure, a pitcher can go six strong innings and the Yankees' offense will likely lead them to victory. But many forget the importance of those middle relievers, those pitchers who can come in and preserve that lead, acting as a sturdy bridge to Aroldis Chapman.
Next season would be a mess if the Yankees don't take some time to acknowledge their bullpen, which was far from perfect. There was a lot of room for improvement and with the Yankees losing a few more key arms, the need for some new arms has become a necessity instead of just a desire.
There are definitely a few relievers on the market, even though it's not as populated as the starting market. Even so, if the Yankees were to add a reliever or two, their team would be far more suited for a playoff run.
The Yankees already have their eye on Andrew Miller, despite his 2018 full of injuries. They also have been linked to Colorado Rockies reliever Adam Ottavino and Joakim Soria remains an intriguing option for the Bombers.
Like I mentioned before, the relief market this offseason is definitely not stacked. However, that should be the focus for the Yankees instead of overpaying for aging starters. After all, it's not how you start the game. It's how you finish.
And for the Yankees, they need those end pieces to make sure to secure even more victories this upcoming season.