The New York Yankees have missed out on a few prized free agents this offseason so what happened to the franchise that could attract everyone?

Patrick Corbin was going to be the next New York Yankees employee. Too bad he signed with the Washington Nationals.
Oh, but Nathan Eovaldi will sign with the Yankees for sure. Eh, too bad he chose to sign back on with the Boston Red Sox.
It seems that every marquee free agent that the New York Yankees are looking at this offseason ends up choosing another place. Of course, Bryce Harper and Manny Machado are still on the market but with how the luck is going for the Yankees so far, it doesn't seem like a foregone conclusion that this could happen.
The Bronx used to be a place that players would dream of playing in. It used to be the prime franchise that players would go to because every year came with the opportunity for winning a World Series.
So why are these players not lining up down the block to sign with the Bombers?
While the Yankees are a great team and are hoping to improve on a 100-win 2018 campaign, there are several other teams who have just as great of, if not a better, chance of coming home with the title.
Let's face it. The Yankees haven't won a ring since 2009 and only two this century. Their days of being the top franchise are seemingly over. Players will follow the money but they'll also follow the opportunity to win it all. Apparently, the Yankees don't look as promising as other teams right now.
We all saw Corbin chase after the money in his six-year, $140 million deal but he also saw an opportunity to potentially emerge a victor at the end of the season.
Well, that's his loss. While the Nationals have a good core, especially in their rotation, their playoff history in the past decade is not great. While the Red Sox are obviously the favorite to repeat, it's no wonder that Eovaldi signed with them. However, what they don't realize is that the New York Yankees have some pretty great things going for them that can make them contenders.
However, these teams have something the Yankees haven't shown yet this offseason: confidence that they can be a winning franchise once again.
As much as Yankees fans don't want to admit it, the culture has changed in the Bronx. Of course, winning is important but they just aren't the dominating force they were in the 1990s. Instead, they have settled into a playoff team who can't seem to reach the World Series.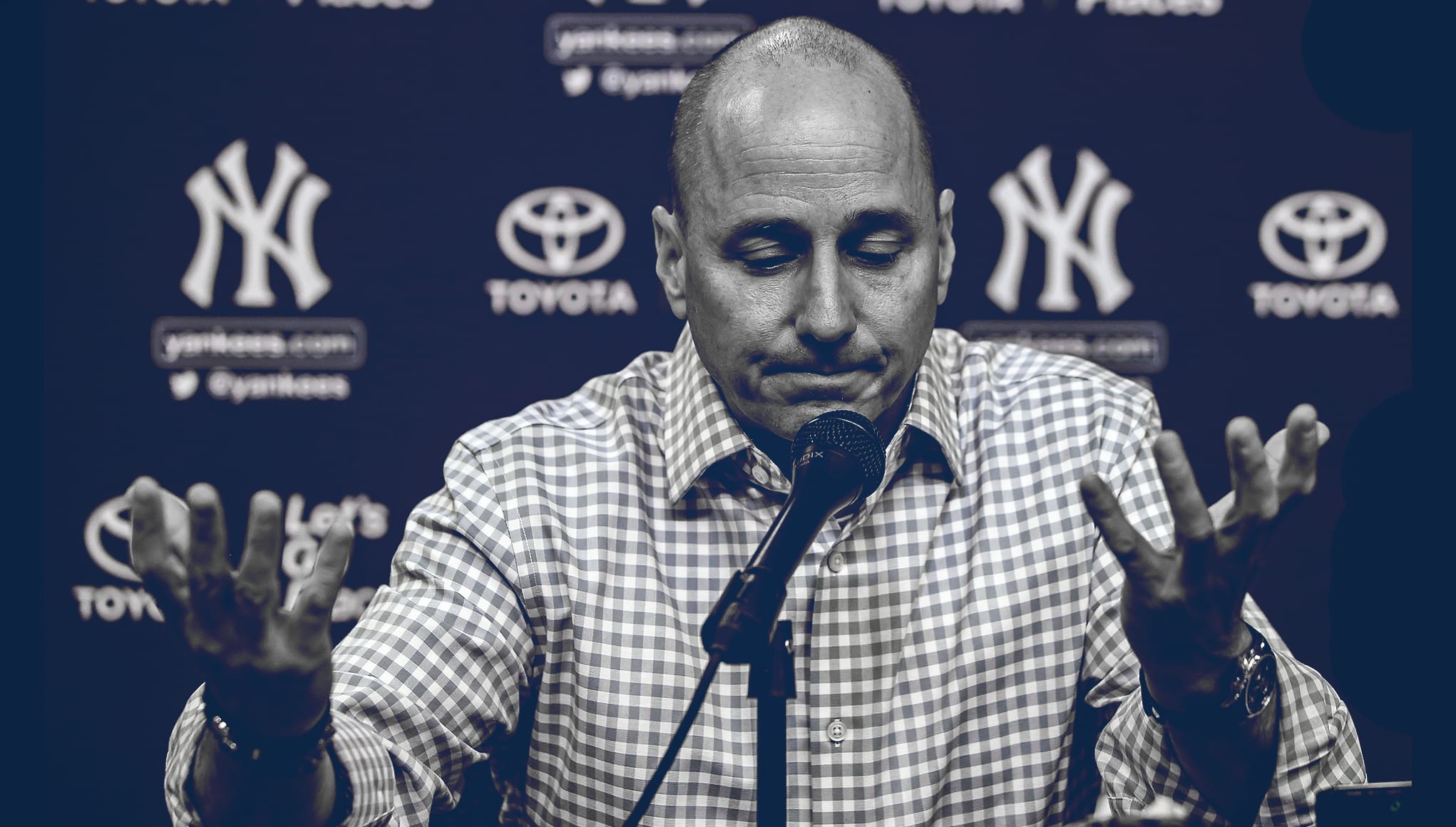 And with that changing culture, some of the most talented players are exploring other options that have the "win-now" mentality.
Do the Red Sox have it? Yup. Do the Washington Nationals have it? With the way they've been building up their team in the past few years, absolutely. Do the Yankees have it? They'd like to think so but they aren't approaching the free agent market like they're in it to win it now.
That's what Washington is doing, extending a risky offer to Corbin. That's what Boston is doing, locking up Eovaldi with a decent offer. That's exactly what the Yankees need to do to prove they're as serious about winning with this team as their fans are.
That doesn't mean to make stupid offers. No, not at all. That means to make offers that prove to these players that they are serious about bringing their talents to the Bronx and serious about winning the last game at the end of the season.
We all know Brian Cashman is far from done this offseason. With these marquee free agents off the table, Cashman has to get serious about winning with his signings.
These Yankees want to win and they could've done that with Corbin or Eovaldi. Now they have to make some power moves this offseason to help make that happen and get back to the Evil Empire that everyone despised.