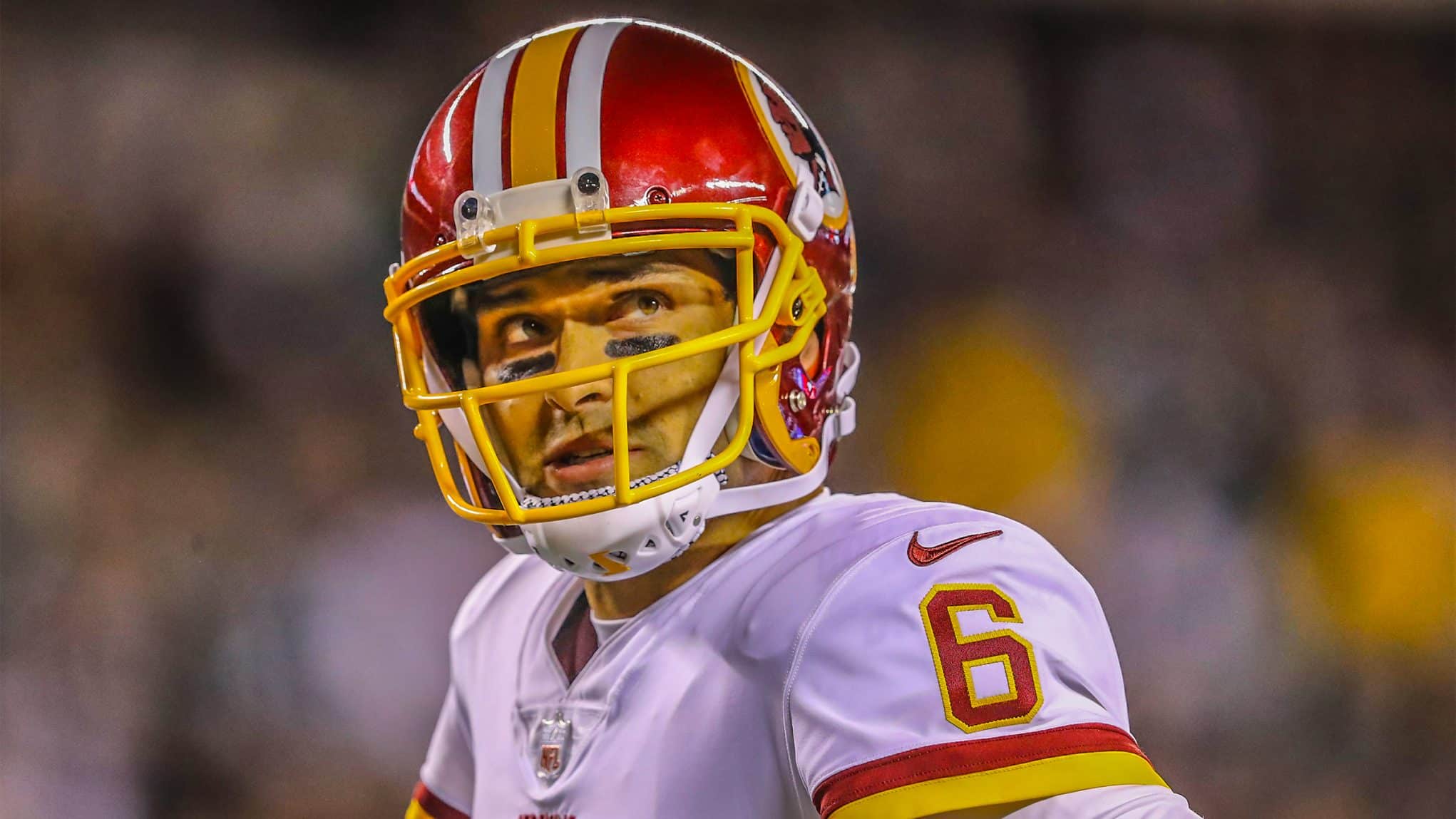 New York Jets playoff-record holder Mark Sanchez enters the game for the Washington Redskins just as Adrian Peterson busts a long one for a score.

Very few events stop the world in its track.
There's the Moon Landing. The Super Bowl gets folks going for an entire weekend. An Olympics hosted stateside does the same. Then there's a Mark Sanchez sighting. Perhaps the entire world isn't on notice, but at least the NFL world awakens.
This is exactly what happened on Monday night when Colt McCoy was forced to exit the game.
Sanchez, 32, the former New York Jets quarterback who owns more playoff victories (4) than Tom Brady (3), entered the game to provide such a spark it's almost impossible to describe.
He handed the ball off to Adrian Peterson.
ALL DAY.

(via @thecheckdown)pic.twitter.com/rnTX5Zu6QA

— Bleacher Report (@BleacherReport) December 4, 2018
Peterson, another old man in his own right, took the magically-touched Sanchez ball for 90 yards to the house in Philadelphia against the defending champion Eagles. It's the longest run of his career.
For those who thought Sanchez magic was dead (or never was), guess again.