On Saturday night at the Staples Center WBC heavyweight champion Deontay Wilder (40-0, 39 KOs) and lineal heavyweight champion Tyson Fury (27-0, 19 KOs) faceoff in the biggest heavyweight fight of the year.
This is the most anticipated heavyweight fight in years as WBC heavyweight champion Deontay Wilder (40-0, 39 KOs) will take on lineal heavyweight champion Tyson Fury (27-0, 19 KOs).
The fight will be broadcast live on Showtime Boxing PPV at 9 p.m. ET/6 p.m. PT.
Despite Anthony Joshua holding the WBA, IBF and WBO heavyweight titles, the winner of tonight's fight will be viewed by the public as the real heavyweight champion based on their overall resume, and willingness to fight one another.
Tension has been mounting between Wilder and Fury over the last few months, and boxing fans are hoping this results in an all-action fight.
Intense face off between @BronzeBomber & @Tyson_Fury #WilderFury pic.twitter.com/jDNcKKurbm

— SHOWTIME Boxing (@ShowtimeBoxing) November 28, 2018
Each man has distinct advantages and whoever can execute their advantages best will win the fight.
Here are the keys to victory for each fighter: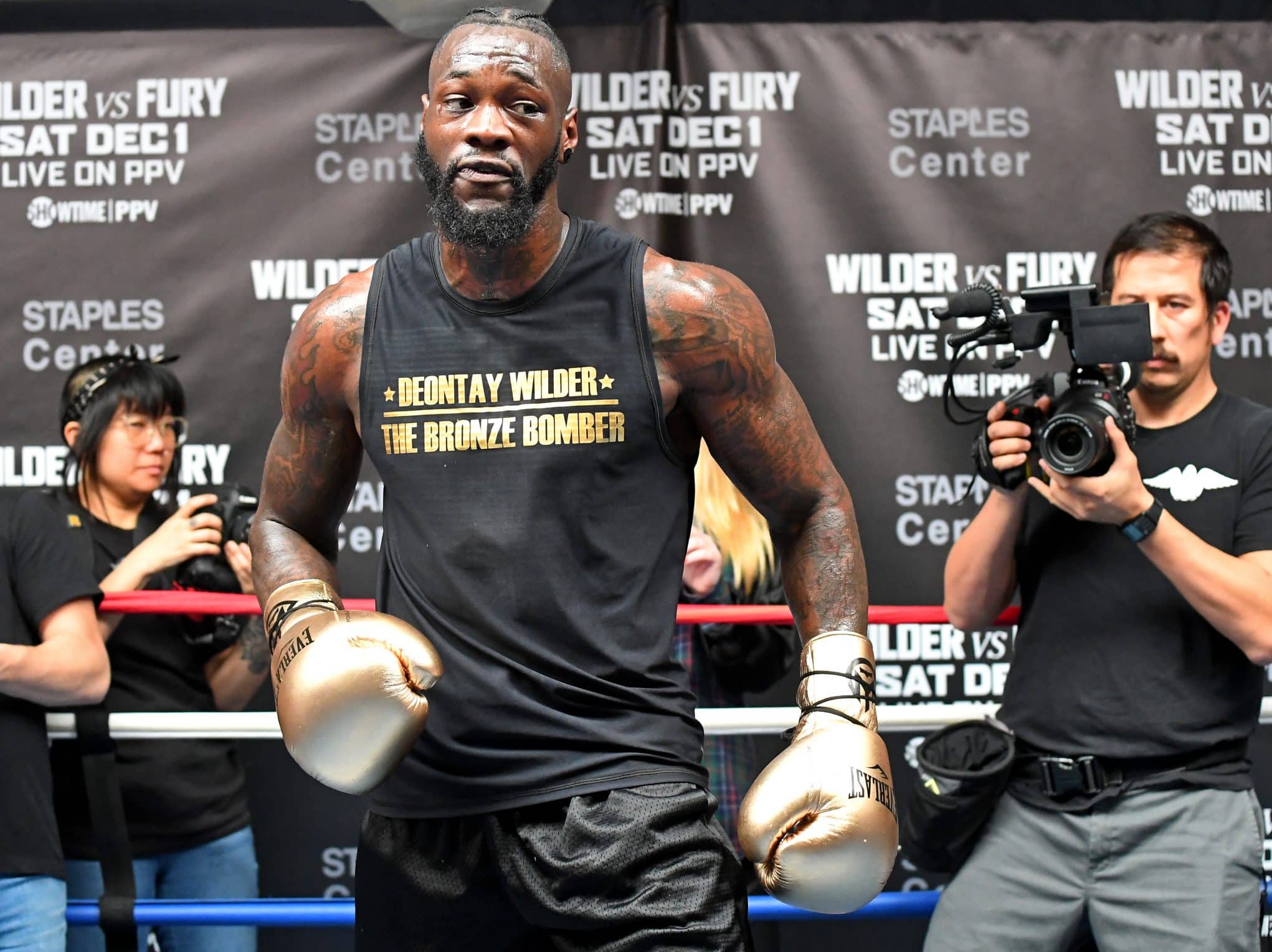 Keys to victory for Wilder
1. Don't let Fury's awkwardness frustrate you
In fighting Fury, Wilder will be facing the most awkward fighter he's ever faced. Everything about Fury is awkward from his movement and mannerism in the ring.
Due to Fury's unorthodox style at times in the fight, it will be difficult for Wilder to land clean shots on Fury. Wilder must not get frustrated by this and keep his poise.
2. Work Fury's body
During Fury's two and a half year hiatus from the sport after his victory over Wladimir Klitschko in November 2015, he ballooned to 400 pounds. Fury deserves all of the credit in the world for getting his life back on track and losing 150 pounds, but it's hard to believe his mid-section is as fit as it was prior to his hiatus.
Wilder is normally a headhunter, but in this fight, he would be wise to attack Fury's body. If he attacks Fury's body, he can make it an easy night for him.
3. Don't get careless throwing haymakers
The biggest knock on Wilder is that he throws wild and off balance punches that leaves him wide open to get countered. He can't afford to be careless tonight against the 6-foot-9. 256-pound Fury as any man the size of Fury can end the night with one punch. Wilder must throw precise right hands instead of the long looping right hands that leave him off-balance.
#TaleOfTheTape ⚖️: Weights are official from LA as biggest heavyweight title fight in the U.S. since 2002 goes down tomorrow when WBC Champ @BronzeBomber meets lineal titleholder @Tyson_Fury on SHOWTIME PPV at 9 pm ET/6 PT. #WilderFury

FIGHT PREVIEW ?: https://t.co/6WDHcddi3i pic.twitter.com/LSX24Ar5LL

— PBC (@premierboxing) December 1, 2018
Keys for Fury: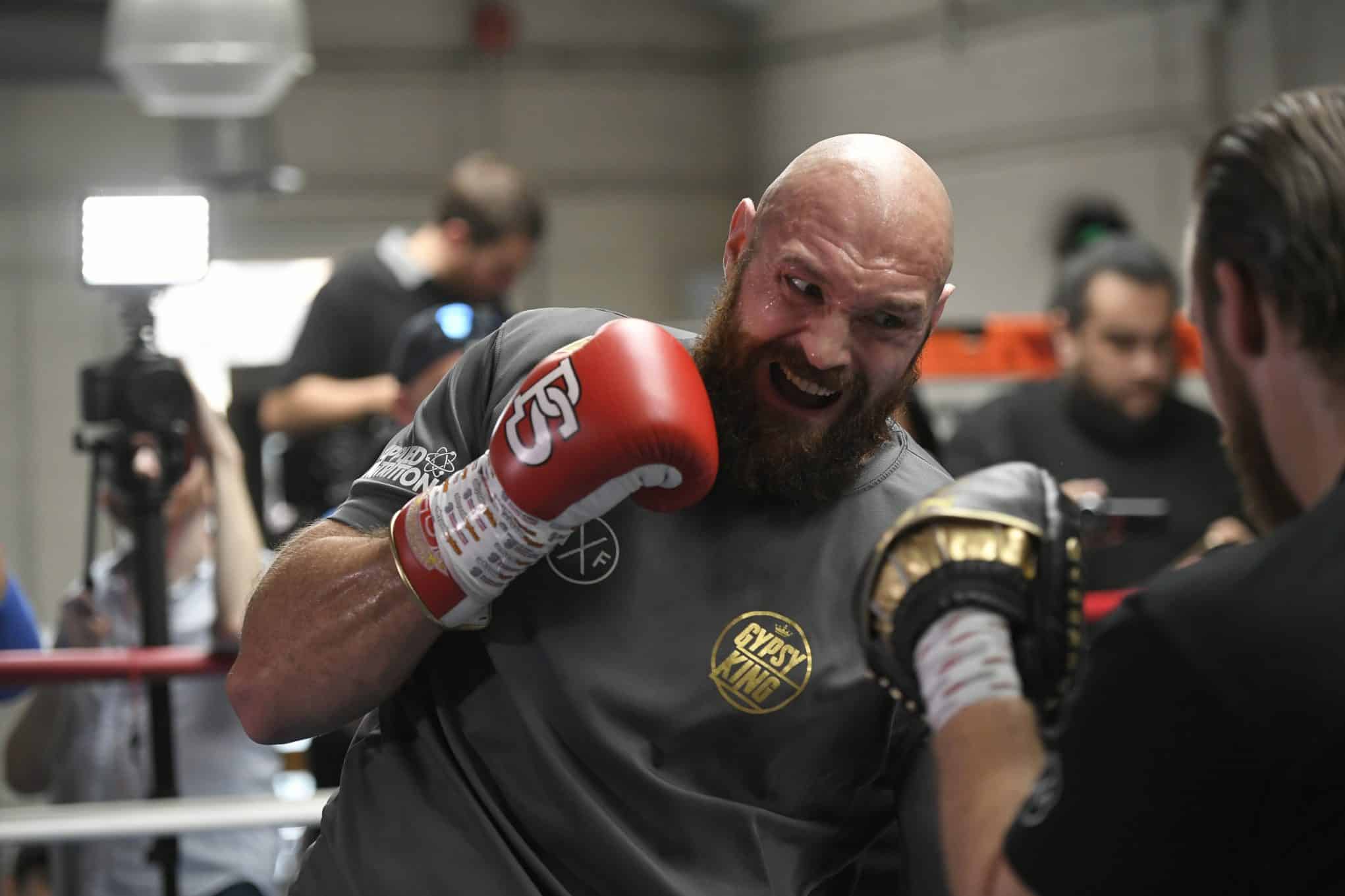 1. Jab and use your reach and size advantage
Fury has a two-inch height and reach advantage over Wilder. In addition, he's 44 pounds heavier. He needs to use his reach advantage by throwing his jab often to keep Wilder at bay. He also needs to use his size advantage when they're in a clinch and lean on Wilder to try to wear him down
2. Hold when you get hurt
Wilder punching power is so devastating. It's not a matter of if he hurts you, it's when will he hurt you during the fight. When Fury gets hurt by Wilder, he must hold instead of trying to cover up or exchange punches.
This is a mistake that Wilder's opponents often make, and why only one of Wilder's fights have gone the distance.
3. Keep the fight in the center of the ring
Fury moves very well for a fighter his size and is a better pure boxer than Wilder. Fury needs to keep the fight in the middle of the ring where he can elusive and outbox Fury. If Fury gets trapped against the ropes he'll be at Wilder's mercy.
Prediction:
This will just be Fury's third fight since he defeated Klitschko and his two previous opponents are nowhere in the same class as Wilder. Fury got knocked down by a small heavyweight in Steve Cunningham, so just imagine what Wilder will do when he connects with his power punches. Wilder is not a technically sound fighter but his power will overwhelm Fury.
Wilder by 7th-Round KO