The rebooted XFL will unveil it's eight cities next week in East Rutherford, which hosted the NY/NJ Hitmen in the league's original form.

X marks the spot at MetLife Stadium.
The second coming of the XFL will descend upon East Rutherford on Wednesday, Dec. 5, as the league will announce its eight host cities and stadiums for its 2020 return. XFL founder Vince McMahon is expected to be in attendance, as is commissioner Oliver Luck. The event will be live streamed on the league's official website.
According to a press release obtained by James Kratch of NJ Advance Media, the event will "unveil cities and venues for XFL's inaugural season in 2020," and provide "a detailed update on the state of the league."
The wait is almost over! This coming Wednesday, Dec. 5, we unveil our eight cities and the venues we will play in for our inaugural season in 2020.

? Watch LIVE at Noon ET on https://t.co/hAlDLJuvRV or right here on Twitter! #XFL2020 pic.twitter.com/3AW9J2Qe9x

— XFL (@xfl2020) November 29, 2018
Notably, East Rutherford played host to one of the XFL's eight squads in its original incarnation in 2001. The New York/New Jersey Hitmen played their home games at Giants Stadium, going 4-6 in the league's only year of operation. Former NFL wide receiver Drew Pearson served as the team's general manager.
With the new league making a monumental announcement at the new stadium, it's possible a team could likewise return. Other cities in the original version included Las Vegas and Los Angeles, as well as NFL markets in Chicago and San Francisco.
In the January announcement marking the league's return, McMahon was open to returning to the league's original markets. He did, however, express a desire to see teams adopt new identities.
MetLife Stadium has established itself as a strong venue for McMahon's primary venture, World Wrestling Entertainment. In 2013, the stadium hosted Wrestlemania 29, which currently stands as the third-highest attended WWE event. The flagship event will return to the stadium for its 35th edition in April.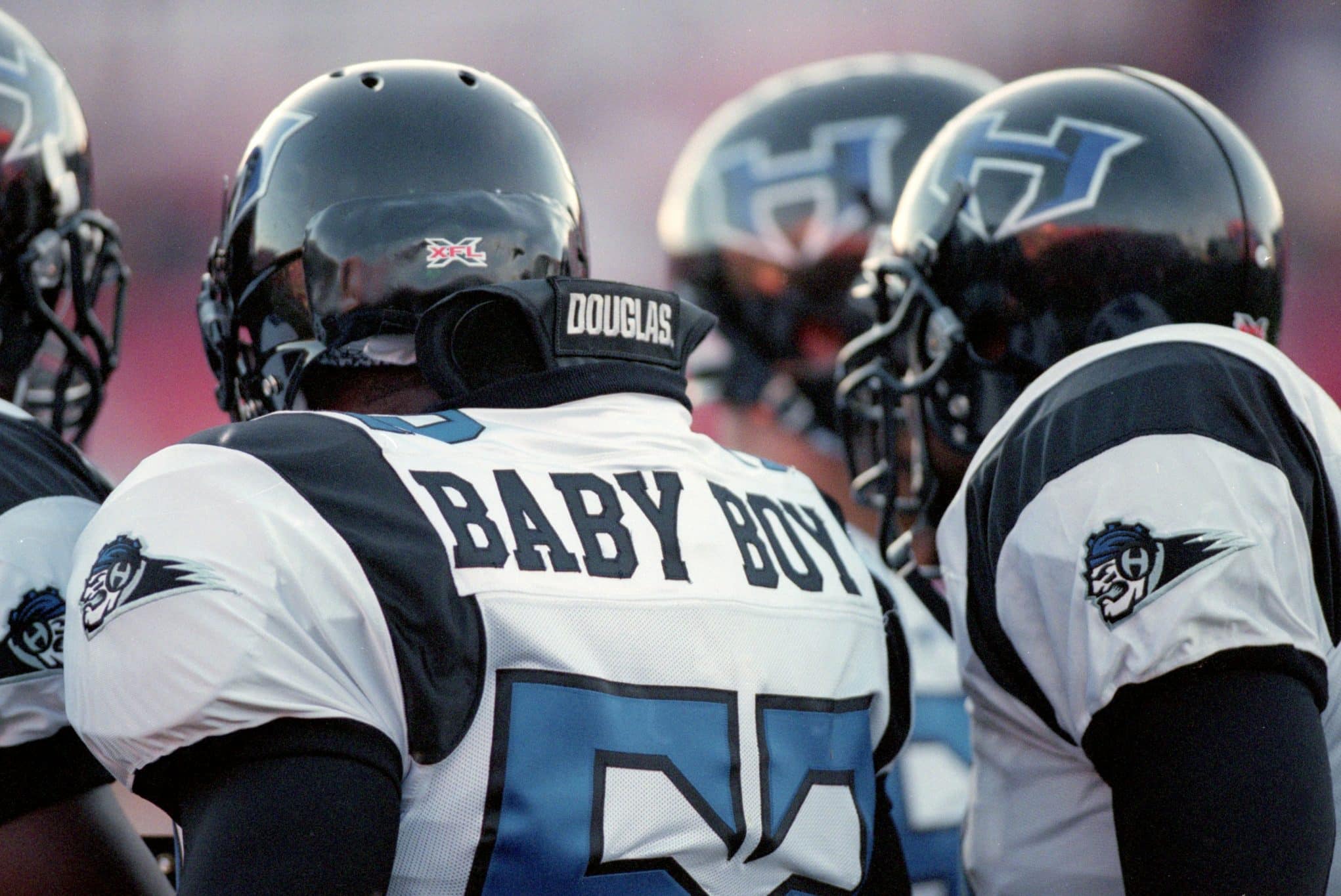 However, McMahon has made it clear that the new XFL will try to separate itself from its wrestling branding. The original league was a joint venture between WWE (then known as World Wrestling Federation) and NBC and became notorious for its outlandish antics.
While some of the league's innovations, like the "SkyCam" and on-field microphones, were adopted by other leagues, others were derided by football purists and casual fans. For example, in lieu of a coin toss, opening possession was instead decided by a player from each team scrambling to grab a ball placed at midfield.
McMahon has since stated the new league will be "gimmick-free". Despite this, there will be attempts to deviate from a typical NFL game, aiming for a faster, simpler football experience.
"We aren't going to have much of what the XFL had," McMahon said in January "The audience wants entertainment with football, and that's what we are going to give them."
Despite lasting only a single season, the XFL has maintained a cult classic status amongst football fans. This nostalgia culminated in the 2016 ESPN documentary This Was the XFL, part of the acclaimed 30 for 30 film series.
Follow Geoff Magliocchetti on TWITTER