The New York Yankees have some pretty obvious things to be thankful for this year. However, how about what they should be thankful for?

Every single year, Instagram and Facebook feeds are flooded with people sharing their deepest thanks towards their family, friends and favorite athletes. They choose one day a year to express just how thankful they are for someone's presence in their life.
Then the next day they go on a rampage to try and buy the best and brightest gifts. Go figure.
When it comes to the New York Yankees, they are just like everyone else. They are incredibly thankful for their families, who have supported them along the way. They've expressed thanks to their coaches and teammates who have given them the tools they've needed to come as far as they have.
That's all fine and dandy but have you ever thought about what players are really thankful for? Get ready because we're diving into the minds of these Yankees players to find out what they are truly thankful for this season.
These are the thanks you won't see expressed on social media during Thanksgiving.
Greg Bird
You know Greg Bird's feed will be littered with thanks for the numerous doctors who have performed successful surgeries, his teammates and probably a nod to his bud Mr. Delicious. However, deep inside he is so thankful for the presence of Sonny Gray on the 2018 team.
While many weren't so thankful to see Gray take the mound every fifth day for the majority of the season, this was something that Greg Bird certainly looked forward to.
Why? Because Sonny Gray's ineptitude at the starting pitching position allowed him to be the target of hatred by fans. The focus was not on Greg Bird and his sub-par performance.
I mean, New York flocked towards Greg Bird's injury-prone status but the focus shifted once Sonny Gray started proving that he could not handle the spotlight.
So you know this is a definite thank you coming from Greg Bird, whether publicly or not.
Brett Gardner
Brett Gardner should be thankful that the Yankees took another chance on him after a less-than-stellar season. However, what he's probably really thankful for is the concussion protocol in the MLB.
While there aren't specific guidelines like there are in football, the Yankees were extra cautious when it came to Clint Frazier and that allowed Brett Gardner to still get some time in the outfield, even after Andrew McCutchen's arrival.
Gardner was signed for another year to provide some extra depth in the outfield and for his leadership but with Clint Frazier's lingering concussion issues, it seems that Gardner won this end of the deal.
Jacoby Ellsbury
Wait, who? Just kidding.
Jacoby Ellsbury hasn't seen the field in over a year but he still has a lot to be thankful for. Particularly the 2013 Boston Red Sox.
Ellsbury earned a ring and then became a free agent and because he was on that squad, his value skyrocketed. Thus the Yankees felt that they had to shell out a massive contract to an injury-prone player.
Naturally, this backfired for the Yankees. However, Ellsbury struck gold and found himself sitting pretty while nursing every injury known to man.
He's also probably thankful for the plethora of urgent care facilities that are popping up around the United States. You know, because he gets hurt all the time.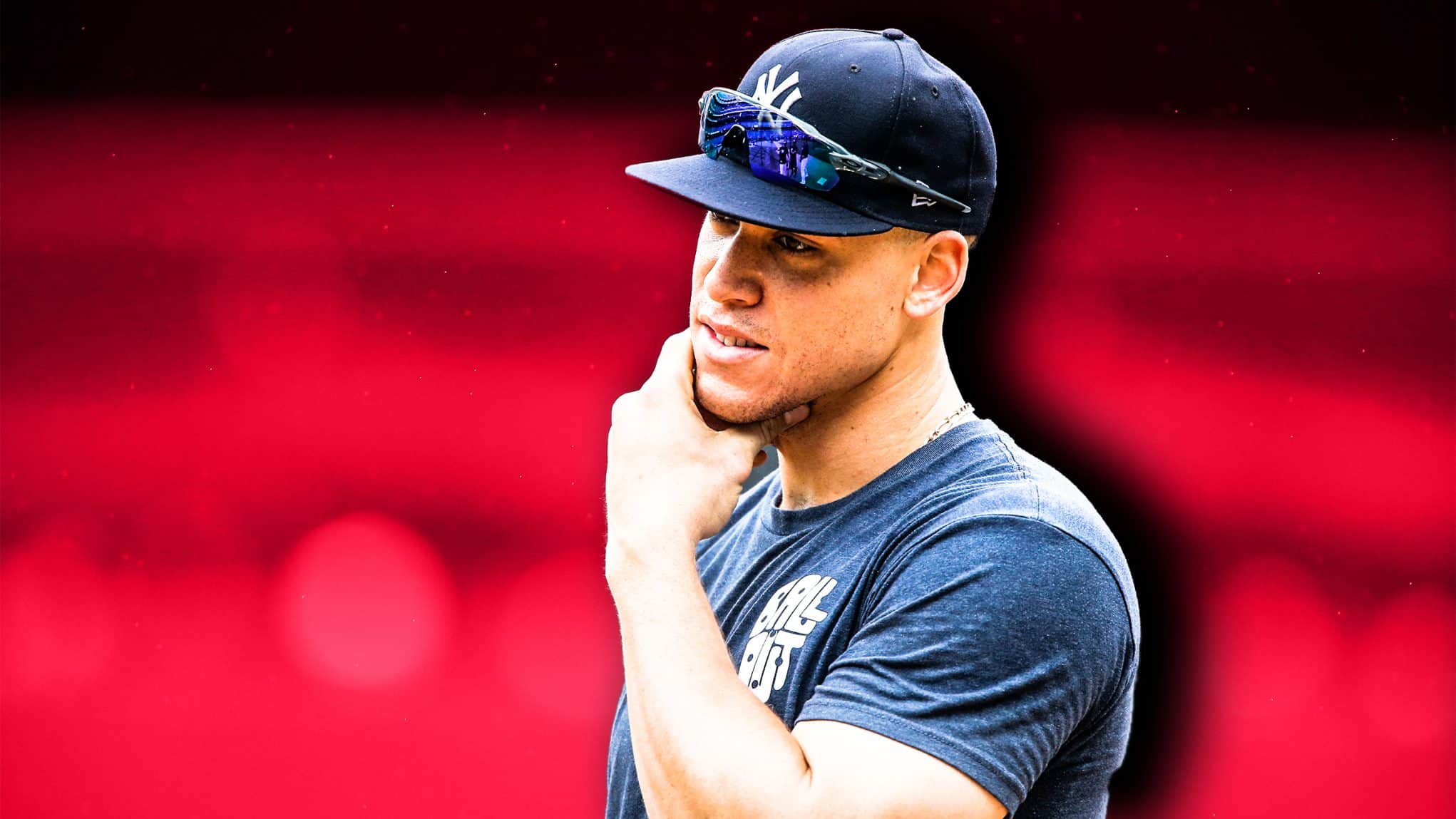 Aaron Judge
Would this really be a Yankees article if we didn't discuss Aaron Judge at some point? Judge is pretty much the face of New York baseball and is probably the most humble guy on the field.
But inside I think he's particularly thankful for the World Champion Boston Red Sox. Thanks to them, he's hungry for a championship.
There was the whole debacle where Judge strolled through Fenway Park blasting "New York, New York." The Red Sox took a hold of that and used it while celebrating both their ALDS and WS victories.
Judge may have woken a sleeping giant, but the Red Sox did the same by trolling Aaron Judge. And we all know he won't take that lightly.
He's already proven he's ready to be in this rivalry, single-handedly subduing Joe Kelly during their brawl earlier this season. This man is big and he is scary. The Red Sox need to be ready for retaliation from the right fielder because he won't go down easy.
Didi Gregorius
Last but not least, we celebrate our favorite shortstop not named Derek Jeter. Didi Gregorius will be praising the internet because it made him the loveable character we see today.
Gregorius' use of emojis, Twitter for his postgame tweets and video editing has made him more relatable to fans and shown just what a great guy the shortstop is. Without the internet, I don't think we'd love this guy as much as we all do.
Admit it. You love seeing Didi's emoji tweets and have even used the emojis yourself when describing players yourself. You've definitely retweeted his postgame tweets. The internet made Didi who he is today. And for that, we're all thankful.
So what are you thankful for when it comes to the Yankees? I think we should all just be thankful for the fact that we're not Red Sox fans. Now that would be the worst.