The Arizona Diamondbacks are dangling first baseman Paul Goldschmidt as trade bait, but the New York Yankees aren't biting.

Paul Goldschmidt is one of the best first basemen in the game today, but the New York Yankees feel like they've struck gold in Luke Voit.
Fancred's Jon Heyman reported via Twitter that the Bombers are not one of the teams checking out what the Diamondbacks want in return for their star.
Paul Goldschmidt is drawing significant interest (understandably) but not from Yankees. Maybe they really will give Luke Voit a shot.

— Jon Heyman (@JonHeyman) November 8, 2018
Goldschmidt has all the tools. He's a three-time gold glover with a career .297 average and consistent 35-plus home run power.
But Yankees GM Brian Cashman hasn't yet shown much interest in adding offense this offseason. New York is loaded down with power, and there's really no reason not to give Voit an opportunity to show what he can do for a full season.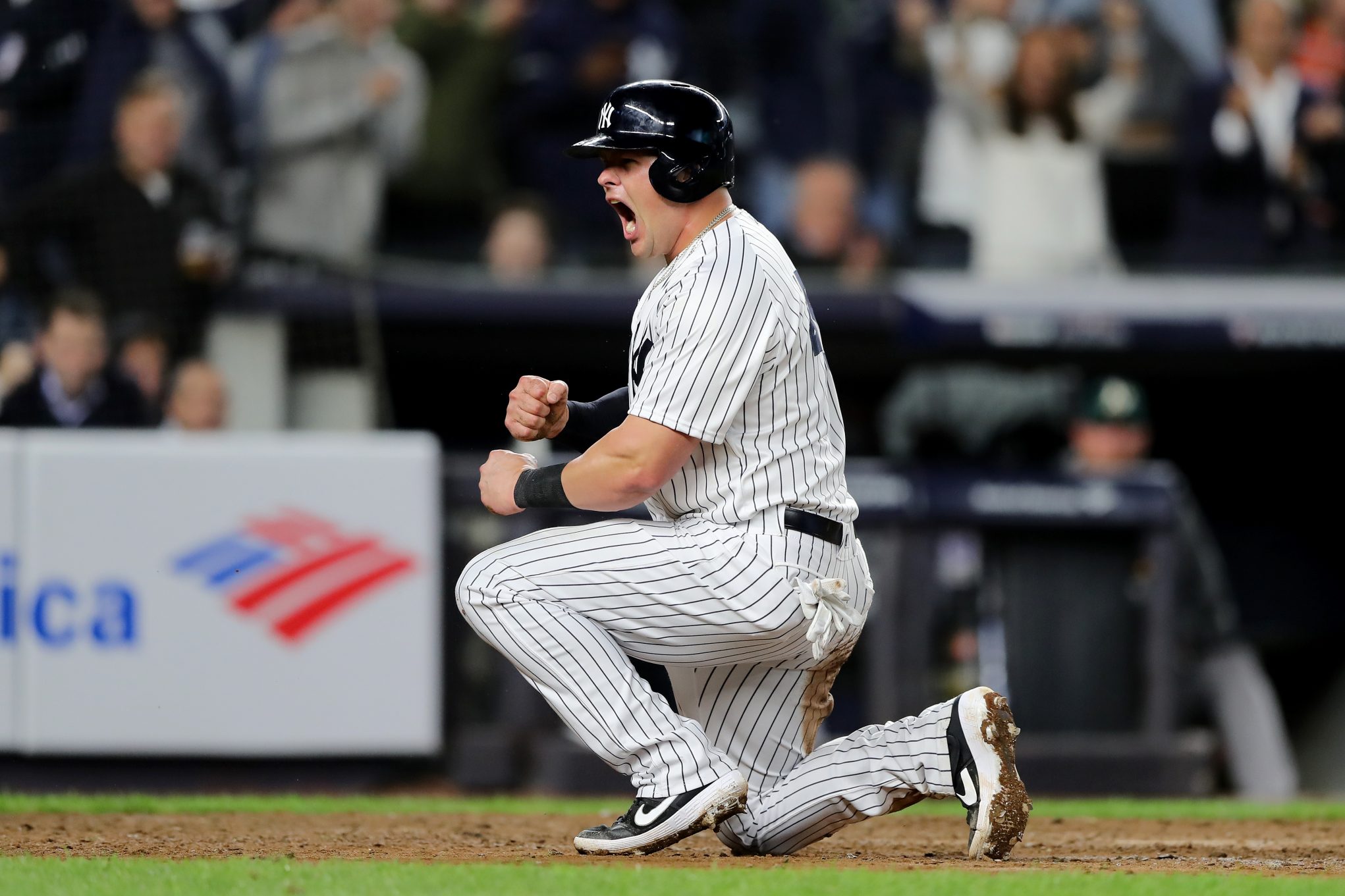 Voit was a late-season addition in 2018, but he made a huge impact. In 148 plate appearances with the Yankees, he crushed 14 home runs, driving in 33 runs and slashing .333/.405/.689.
Those numbers were more than enough to nail Greg Bird to the bench and keep him off the roster for both the Wild Card game and the ALDS. Bird slashed a disappointing .199/.286/.386 in 82 games.
Still, Bird hit 11 home runs and drove in 38 runs in half a season's worth of playing time. He'll get the chance to win his job back in spring training.
"Voit will have a chance to reclaim his spot, or reinforce that that's his spot," Cashman told NJ.com's Brendan Kuty. "And Bird will have a chance to try to take it from him. We'll see. There's flexibility because they both have options."
Sticking with much cheaper and much younger options at first base gives Cashman more room to make a move for a starting pitcher. Patrick Corbin is a possibility via free agency, and the Cleveland Indians are shopping Corey Kluber.
Goldschmidt is a free agent after next season. If the Yankees' experiment with Voit and/or Bird doesn't go well, they can always grab Goldy in 2020.