The New York Yankees have all the heroes they need for a successful 2019 season. What they do desperately need is someone to serve as the villain.

Let's take a look at the list of needs the New York Yankees own this offseason. Starting pitching? Yup, that's there. Potential shortstop to cover Didi Gregorius' missing time? Sure, let's go with that. Potential blockbuster free agent just to flex their spending muscles? You know that's on there.
What about something else … something, dare I say, a little more sinister?
The Yankees have a great group of players who have filled the hero narrative all last season. They have a squad of likable players.
What they're missing is a true villain.
A villain might not be someone who is truly rude and disrespectful. A villain might be a player who approaches the game with a fiery attitude, who lights fire under his own teammates and makes them play with a certain intensity.
Perhaps, most importantly, they need a villain to answer to the Boston Red Sox, who spent the entire postseason re-vamping the rivalry between the Yankees and BoSox in various ways.
The Yankees are just too nice right now.
While that isn't necessarily a bad thing, having a little extra energy on their team can only benefit them. Remember the nickname "The Evil Empire?" Where everyone literally hated the members of the Bronx Bombers?
The Yankees had that when bringing over Alex Rodriguez back in 2004. What about with Reggie Jackson, the cocky right fielder who rubbed some opponents the wrong way? These are examples of some villains from the Yankees' past and that is a presence that hasn't been in the Bronx for a long time.
Of course, the first villain-type that comes to mind that could fit with the Yankees' roster would be Manny Machado.
He has done wonders for his reputation this postseason, with his lack of hustle and intentional spiking of Jesus Aguilar during the NLCS. While the Yankees have Gregorius after he returns from injury, signing Machado could be intriguing in filling that role as a villain.
Wouldn't that be perfect to bring back to the Bronx?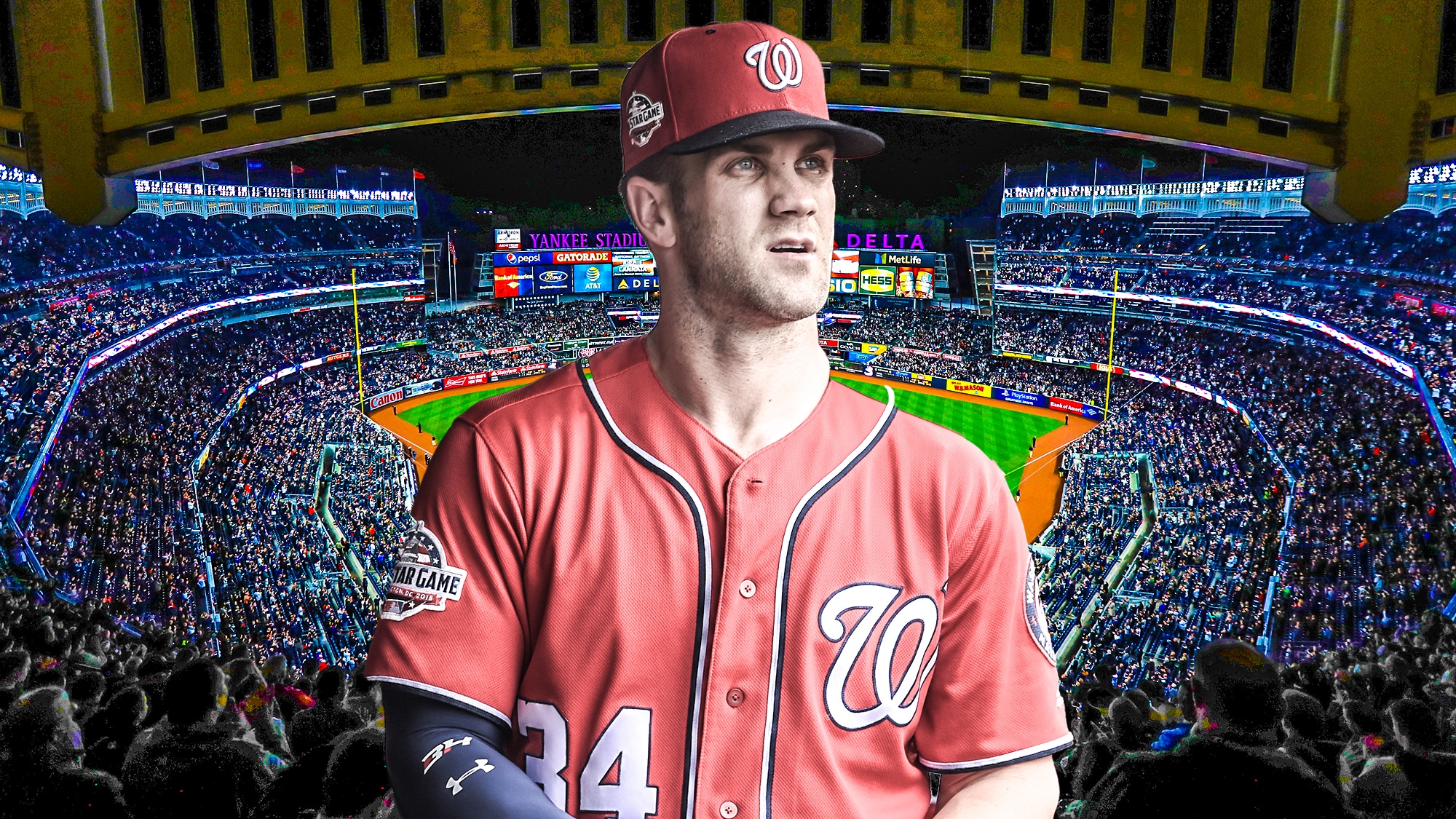 While players like Aaron Judge, Gary Sanchez, and Giancarlo Stanton elicit some fear into opponents, adding a player who is painted as an enemy of the game could serve them well.
Of course, there are others out there. Bryce Harper has been known to be rough on both himself and his own teammates. While that isn't great for team chemistry, the Yankees could use his reputation to their advantage.
Just that presence in their lineup can give the Yankees the spark they need to compete. They have their own fair share of villains on opposing teams so why not add in one of their own to the mix?
It's definitely an obscure thought but they need to get back to those days where they were feared by the entire league. Now they are simply the baby brother, constantly being picked on and never doing anything about it. Adding a villain is, in a way, sticking up for themselves, proving that they're ready to play with the big boys.
The narrative in the Bronx for the past few seasons has been all positive, bringing up some stellar prospects who have emerged as heroes at Yankee Stadium. That narrative needs to shift a little bit in order to prove that they're ready to compete.
Forget the heroes. The New York Yankees need a villain this offseason to light a fire in the Bronx once again. And trust me, it will be a whole lot more fun when they emerge as the Evil Empire once again.