No, the season didn't end exactly the way that we all wanted it to, but the New York Yankees sure did enough to make the organization proud.

Usually at this time of year, New York Yankees fans are cuddled up on their couches, a cold brew in their hands and decked out in their lucky outfits while the Bronx Bombers dominate on their TV screens.
The luckier fans are camped out at Yankee Stadium, chanting so loud the entire foundation of the ballpark rocks beneath their feet.
All in all, New York Yankees fans are used to chilly October nights filled with clutch home runs, dominant pitching performances and the end result of hoisting that trophy as the season draws to a close.
Alas, this season was not like that at all. With five games in the postseason, the Yankees failed in their main mission to bring home their 28th title. October ended early in the Bronx and now the lifeless Stadium sits silently until March 28.
While fans may be disappointed in the final outcome and still recovering from the brutal loss at the hands of the Boston Red Sox, there is much to be celebrated from this Yankees team. Because no matter when and where the 2018 season ended, the love affair with this Yankees team still goes on.
They gave us something to cheer for every single night, whether it was yet another home run or a remarkable comeback even in a season marred with injury. While expectations were high following the magical 2017 campaign, the Bombers still managed to overachieve when it came to the 2018 season.
With a "World Series or bust" mentality often present in the minds of Yankees fans, this season can still be written off as a success. Was it painful to watch the season end against their fiercest rivals? Absolutely. But their season was by far one of their best in a while.
The Yankees won 100 games, eight more than they did in 2017. They clubbed a single-season record 267 home runs. They transformed two prospects into potential AL Rookie of the Year candidates.
To say the season was a failure is the sign of someone not quite paying attention. While the World Series is the ultimate goal, the Yankees gave us a full season of excitement and reason to cheer during every single game. They may not have been a heavyweight in the playoffs but that doesn't mean they shouldn't be recognized for all the great things they did give us over their full season.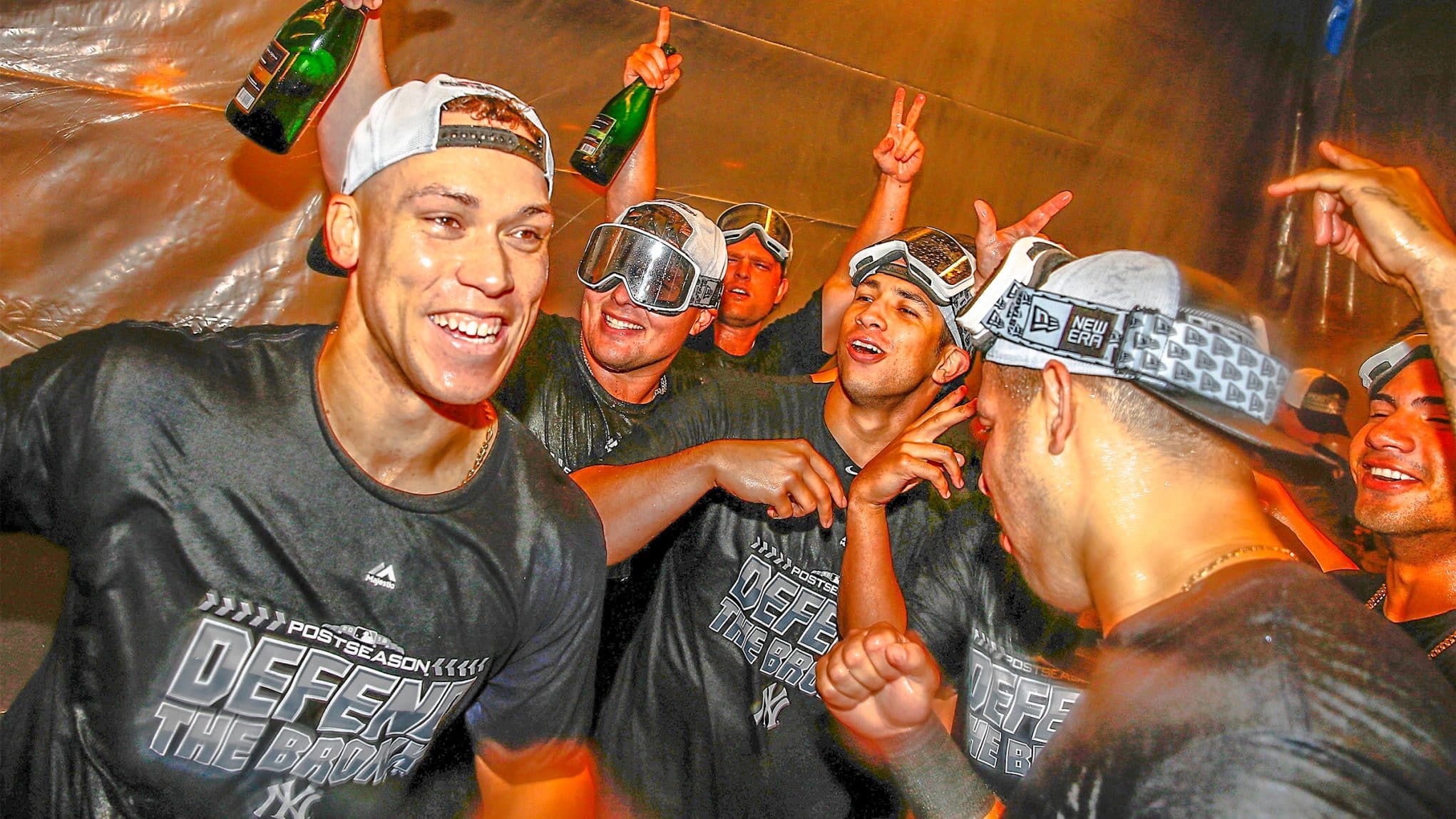 The boys in pinstripes took the field practically every night regardless of what happened the night before, regardless of the odds that were stacked against them. Every single night they showed endless fight and brought their top game to the table. They gave us a season full of fabulous memories to help carry us to Opening Day of 2019.
This team started 2018 with a 9-9 record. They ended at 38 games over .500. They put together one heck of a season, despite falling short of their main goal.
Many players took to Instagram and Twitter to thank the fans for their support all season long.
No, thank you. Thank you for letting us watch and feel like a part of this tight-knit team in 2018. Thank you for reminding us why we love the sport in the first place. Mostly, thank you all for giving us an entire season of excitement and intensity.
No matter the outcome, the love affair fans have with the New York Yankees still continues. Now here's to 2019!