The argument over whether the New York Yankees should have traded Miguel Andujar for Gerrit Cole needlessly continues.

Reports of the New York Yankees' failed attempt to trade for Gerrit Cole are circulating again, stirred up by the right hander's first start of the ALCS.
According to the New York Post's Ken Davidoff, Brian Cashman's unwillingness to trade Miguel Andujar is what killed the deal.
Cole finished up 2018 with a 15 and 5 record and a 2.88 ERA. Andujar hit .297 with 27 home runs.
Speculating about the hypothetical swap of offensive phenomenon Andujar for stud pitcher Cole initiates a dangerous game of Would You Rather. However, as the Yankees and Andujar quickly bowed out of the postseason while Cole and the Astros play on, that's exactly the game Yankees fans are playing right now.
The speculation
Would you rather have the likely Rookie of the Year in Andujar or a better chance at postseason glory with Cole?
Would you rather have a young offensive juggernaut under team control for several years in Andujar or a two-year rental who might leave in 2020 free agency in Cole?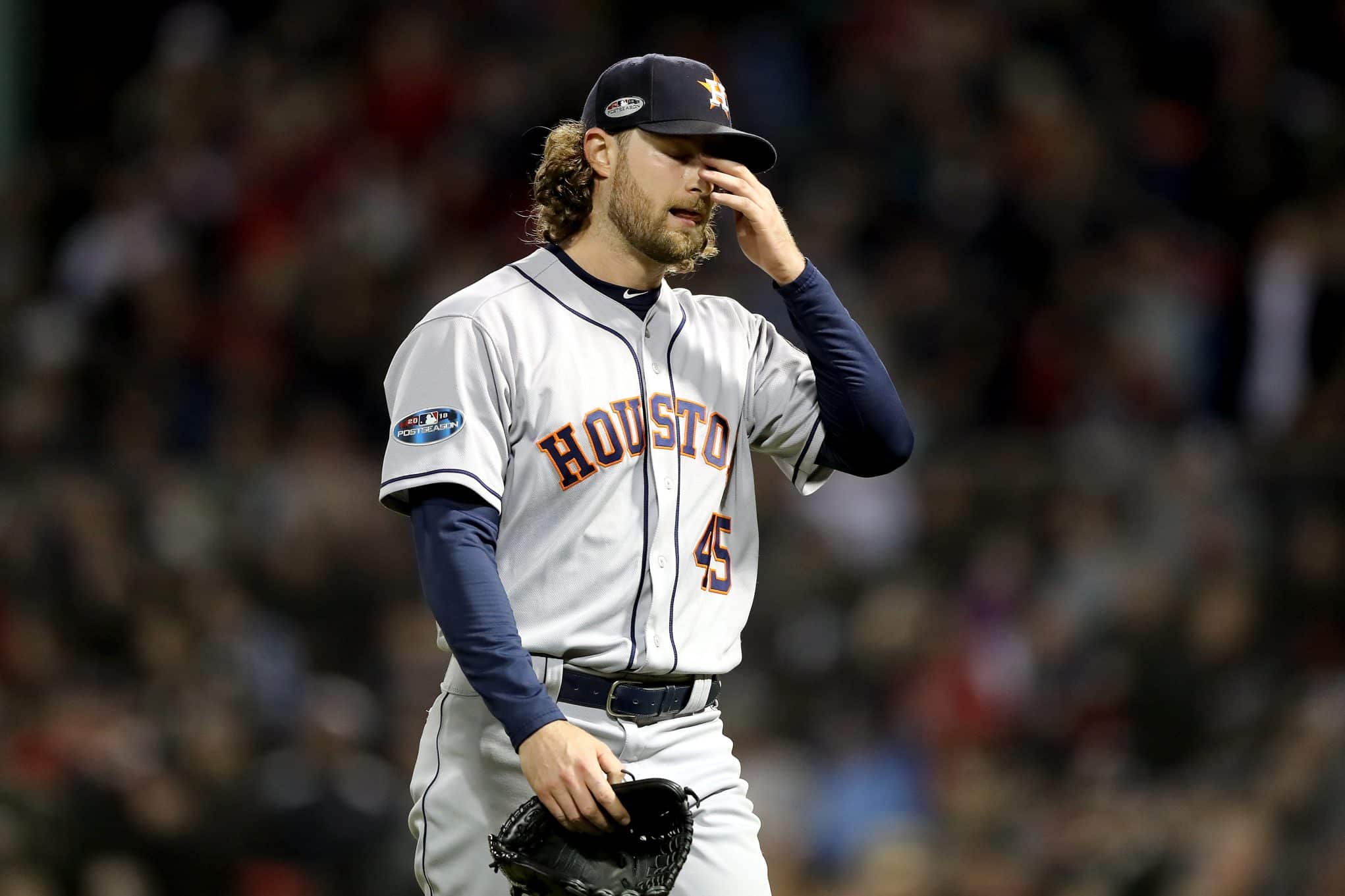 Only time will tell whether the Yankees should have traded Andujar for Cole. The 28-year-old Cole pitched poorly in game two of the 2018 ALCS against Boston, which proves that he isn't necessarily the difference between the Yankees winning and losing a championship this year.
Still, during the negotiations, the Yankees didn't know Andujar would be the monster that he was this year. Bolstering their shaky rotation before the season might have been the wiser move.
Maybe they can have both
Adding Cole in 2018 might have been a wise move; keeping Andujar and adding him later might be the wisest move.
If New York can sign Cole after the 2019 season (in which case I'll be working on some variation of this headline: Hindsight is a 2020 Cole Signing), they'll get to have both players on their roster. There's no doubt that both are better than only one.
Also, don't forget that a trade for Cole probably would have included Clint Frazier, another potential high-impact Baby Bomber or blue chip trade piece.
It's hard to think long-term after a disappointing loss to the rival Red Sox in the ALDS, but Yankees fans and the media need to just relax, enjoy a possible second straight Bombers ROY (Aaron Judge won in 2017), and fantasize about what that means for the future.