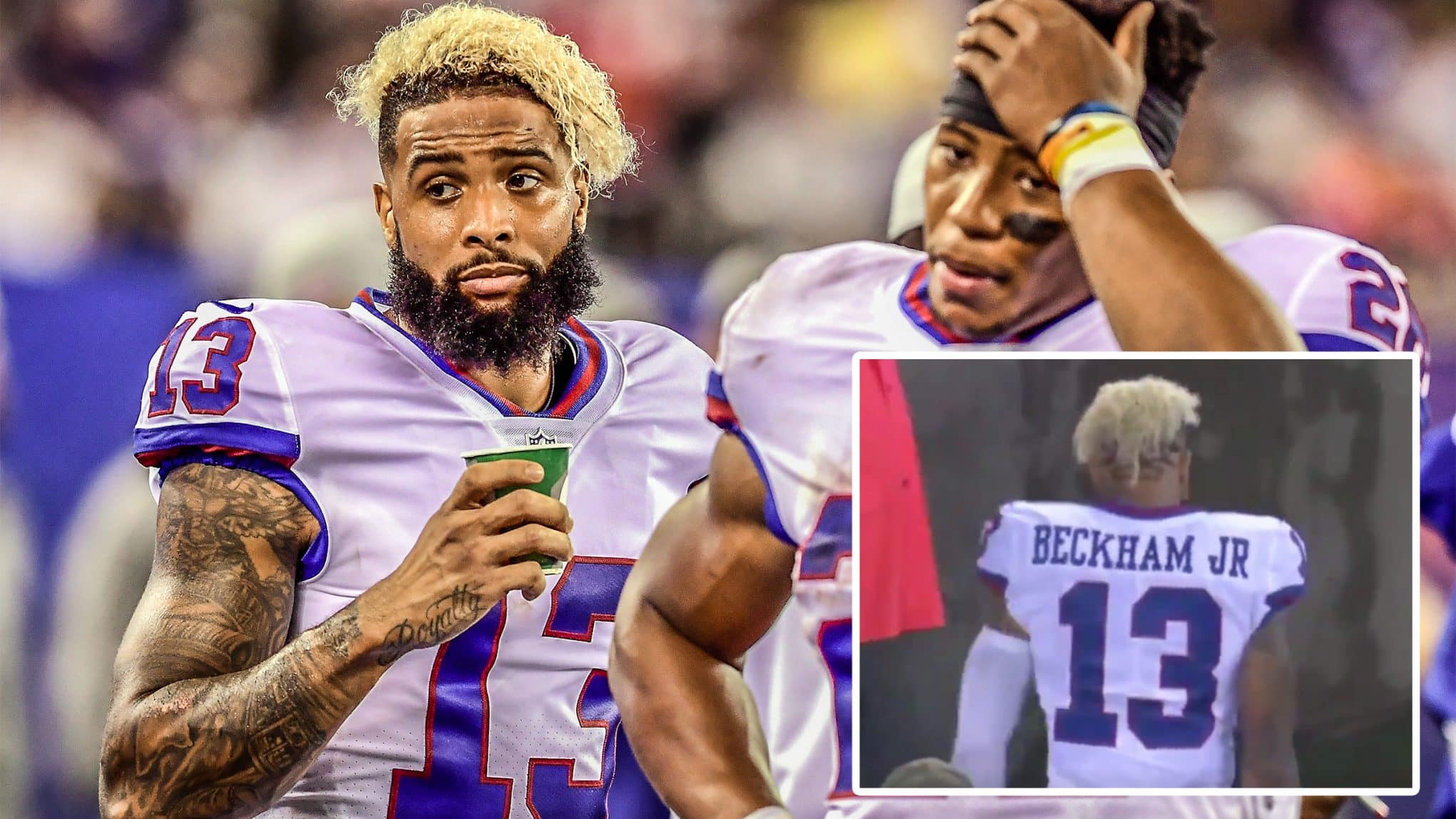 New York Giants wide receiver Odell Beckham Jr. walks off the field early prior to halftime on Thursday night against the Eagles.

It doesn't matter what your name is. Walking off the field with time remaining on the clock is a horrid, putrid look.
On Thursday night against the Philadelphia Eagles, Odell Beckham Jr. wore that look.
With moments remaining in the first half, the star New York Giants wide receiver left the field through the tunnel with time still on the clock. In fact, the Giants offense was forced to go back on to the field to run another play to get the game to halftime.
New York Giants receiver Odell Beckham appears to not be happy with the New York Giants ?? pic.twitter.com/kl4yFqyRNa

— The Rush (@therushyahoo) October 12, 2018
Down 24-6 at that point in the contest, OBJ simply had enough. Not only did he leave the field prior to halftime, but he also didn't return to the field to begin the second quarter until after the kickoff had played out.
All told, Beckham Jr. tallied 44 yards on six grabs in his team's disheartening 34-14 defeat. Other than Saquon Barkley's magical style with the ball (both on the ground and through the air), nothing was happening for the Eli Manning-led offense.
Speaking of the two-time veteran champion, the narrative that the man is "done" as a quarterback in the NFL will only rage on after his 24-for-43, 281-yard, zero-touchdown, one interception performance.
Other than exiting early, Beckham also took on the sideline air conditioner.
Odell and a fan ?

?: NFL Network #PHIvsNYGpic.twitter.com/ygOHDOdhvN

— ESPN (@espn) October 12, 2018
(Perhaps the kicking net retired.)
Odell Beckham Jr. and the New York Giants will now take their porous 1-5 record into an extended week prior to a Monday Night Football date in Atlanta against the Falcons during NFL's Week 7.