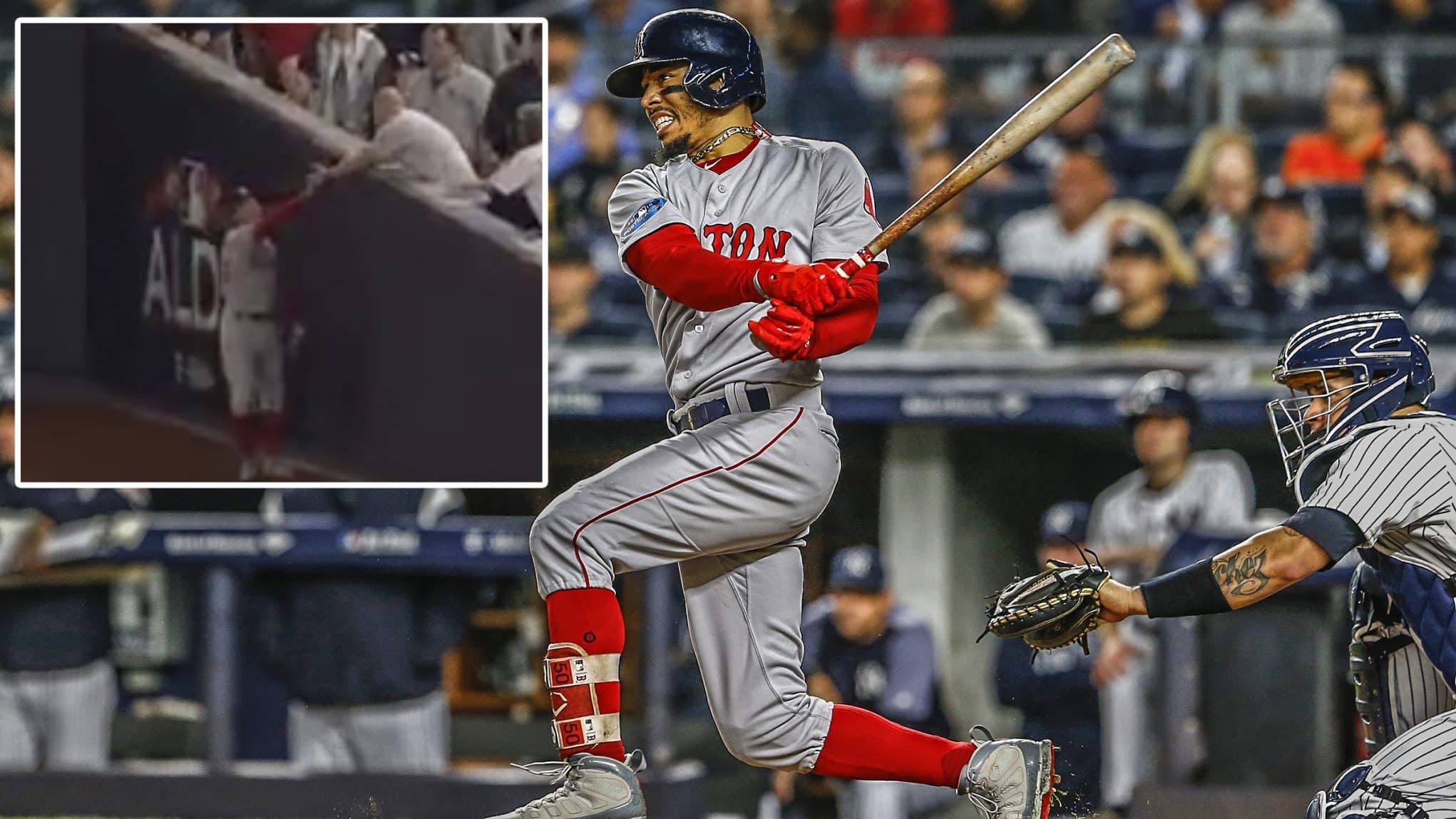 The New York Yankees rivalry with the Boston Red Sox has often trended mercurial over the years, but that didn't stop Sox outfielder Mookie Betts from helping out a Bombers' fan in need.
A Boston Red Sox player playing against the New York Yankees in the Bronx has to put up with some nasty verbal abuse from the fans. When a chance for payback comes, it must be hard to take the high road.
Red Sox left fielder Mookie Betts had the perfect opportunity to make a Yankees fan suffer on Monday night, but he chose kindness instead.
In the bottom of the second inning, Giancarlo Stanton skied a fly ball down the line that took Betts to the side wall in pursuit. The ball was just out of Betts's reach, and it knocked a fans cell phone onto the dirt warning track.
Betts immediately grabbed the phone and handed it back to the fan. Mookie didn't go as far as to shake hands with the enemy, though. He just slapped the fan's outstretched hand with his glove as he ran back into position.
New Phone Who Dis?
— Mookie Betts

Red Sox Yankees pic.twitter.com/IDWfI0yHhA

— John Tharp (@JohnPTharp) October 9, 2018
Maybe Betts was still miffed at Aaron Judge for blasting Frank Sinatra's classic "New York, New York" as he left Fenway Park on Saturday night. Or maybe he's just a germophobe.
Whatever the case, the friendly interaction between rivals provided a lighthearted moment in a series that is about to get heated all the way up.
The good deed by Betts earned the Red Sox a little Karma, as they tacked on two more runs in the top of the third to go up 3-0. The baseball gods are always watching.
Now it's up to the Yankees to make some good luck of their own. If they lose this game, New York will have to win two elimination games in a row to advance.